The Importance of Roger Waters' Message and The Sign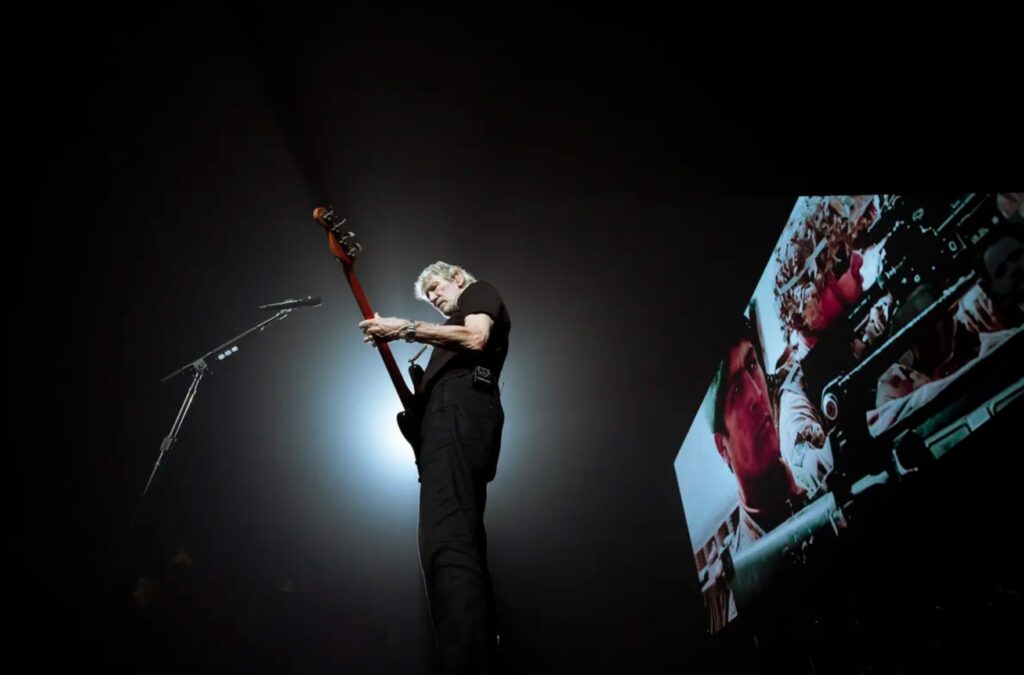 Roger Waters' This Is Not A Drill Tour is currently underway, delighting concert goers in North America. Roger's tours are always a great success and push the boundaries of what a concert can look and feels like. He is also highly political which is not to many people's taste who are more interested in "the music" rather than "the politics".
Roger Waters' shows are important. Not only are the shows spectacular from a production point of view (with the fans immersed in the performance all around them, with award winning projections and stage production), fans also get to hear Roger's political views. Roger Waters' 2022 Tour was billed as a stunning indictment of the corporate dystopia in which we all struggle to survive, and a call to action to LOVE, PROTECT and SHARE our precious and precarious planet home.
Given this sense of purpose, Roger has become quite offended by the fact The Globe and Mail among others did not do a review of the two concerts in Toronto, Canada. Roger being Roger, had a good go at them!
Roger is "far, far, far more important than any of them will ever be"
In the interview last month, Roger said, "What's interesting about you being here with me now is that none of the newspapers in Toronto sent anybody to review my shows. What I'd like to know, what I'd like you to ponder on, and maybe ask your readers, is if they have any theories as to why that may be?"
A fair question given the epic nature of this shows and the fact he contributed significantly to the history of music.
The Globe's response has apparently got Roger's back up. They said, "I hate to get in the way of a good conspiracy theory, but your concert wasn't the biggest in town that night. I was assigned to cover the Weeknd's concert at Rogers Centre."
Well, it would seem Roger is not a fan of The Weeknd. He said, "But the Weeknd was cancelled. And my show was for two nights. I have no idea what or who the Weeknd is, because I don't listen to much music. People have told me he's a big act. Well, good luck to him. I've got nothing against him. Would it not have been possible to review his show one night and my show another night?"
He went on to say, "with all due respect to the Weeknd or Drake or any of them, I am far, far, far more important than any of them will ever be, however many billions of streams they've got. There is stuff going on here that is fundamentally important to all of our lives."
Still Not Letting Go, A Sign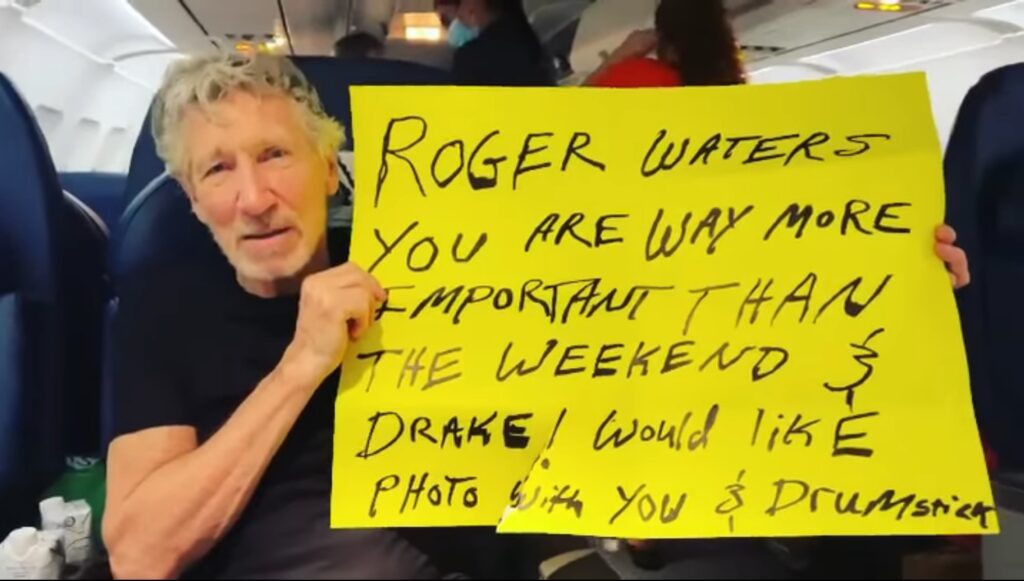 Spurred on by an older fan with a sign, Roger has taken to his social media to discuss the snub by the press further, You can watch the video on Facebook. Apparently, a man at the Little Caesars Arena had made a sign about the whole incident. Does anybody know the man's identity?
Roger Waters European Tour 2022/2023?
Roger is of course in the middle of his American tour with the latest tickets and tour dates on his website. I hope he announces Europe soon. I think I might make a sign…. WE LOVE ROGER!!