Watch Gilmour AOL Music Video Session
Resources & Links
Watch AOL Webcast | Jay Leno Tonight Show Video
---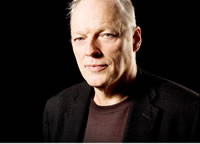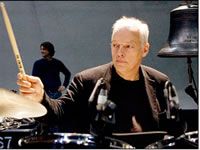 Click to enlarge…
Photos by Pieter Van Vattem
On 7th April 2006, David Gilmour recorded several songs for an AOL Music live session! You can watch the session on AOL's website here.
He performed the following songs with his band:
On An Island
High Hopes
Smile
Take A Breath
This Heaven
Also, whilst in town, he recorded and played on The Tonight show with Jay Leno. His guests on stage were Crosby and Nash who provided backing vocals to On An Island. He then went on to close the show with Wish You Were Here. You can watch the video of the Jay Leno Tonight Show on the NBC website here.
Source: [ Kelly from AOL and Michael from EA ]