Watch New Pink Floyd Viral Videos
Links – Pink Floyd Youtube Channel | Discuss these Pink Floyd Viral Videos | Why Pink Floyd | Pre-Order Why Pink Floyd Releases |
---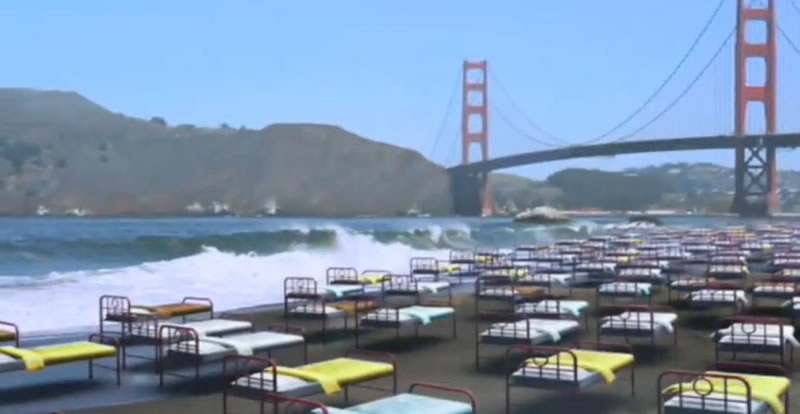 Pink Floyd are using "viral videos" to help with the promotion of the Why Pink Floyd release schedule which commences in a couple of weeks on 26th September in the UK and the day after for the rest of the world.
What is a viral video exactly?
A "viral video" is a video that fans will share with their friends, their friends will then share it with their friends and so on thus spreading virally much like a common cold of flu. But these videos are much more fun than 3 days in bed with a runny nose and a brain that feels like Nick Mason has been playing drums on it!
Old Music, Modern Marketing Channel
It is good to see that Pink Floyd are fully utilising the "Digital Channel" of online digital marketing in the form of Facebook, Twitter and YouTube. It is interesting to contrast with Nick Mason suggesting in a recent interview that the whole Why Pink Floyd project was probably the last chance for the band to get something physical to the fans before the digital world takes over completely thus leaving the physical world of owning things behind. Keep in mind, however, the recent revival of vinly whose sales have been growing strongly lately with some top artists like the Fleet Foxes putting out popular albums on the good old medium.
Pink Floyd Viral Marketing Videos
Anyway, on to the new media, digital marketing channel, obscure videos worthy of discussion and sharing with your friends to send viral…. here are the videos posted so far by Pink Floyd on their Pink Floyd Youtube channel. Click the links below to view on YouTube.
---
Now that you have seen the videos, go and share them. A good place to start a discussion is on the Pink Floyd Viral Videos thread on the Neptune Pink Floyd forum!
---