Home / Pink Floyd Tour Database / Saucerful of Secrets Tours / Nick Mason's Saucerful of Secrets Tour 2024
Nick Mason Saucerful of Secrets Tour 2024
The band have just finished their Tour and there are currently no future dates announced. NPF will share future concert dates when and if they are announced.
The Saucerful of Secrets website has a "watch this space" graphic where it used to link trough to future tour dates. I hope that changes soon so we can enjoy more tour dates in 2024.
Want Tour News? Get our free newsletter to receive announcements on future concert dates for Pink Floyd and Solo Members. Privacy protected, low volume newsletter.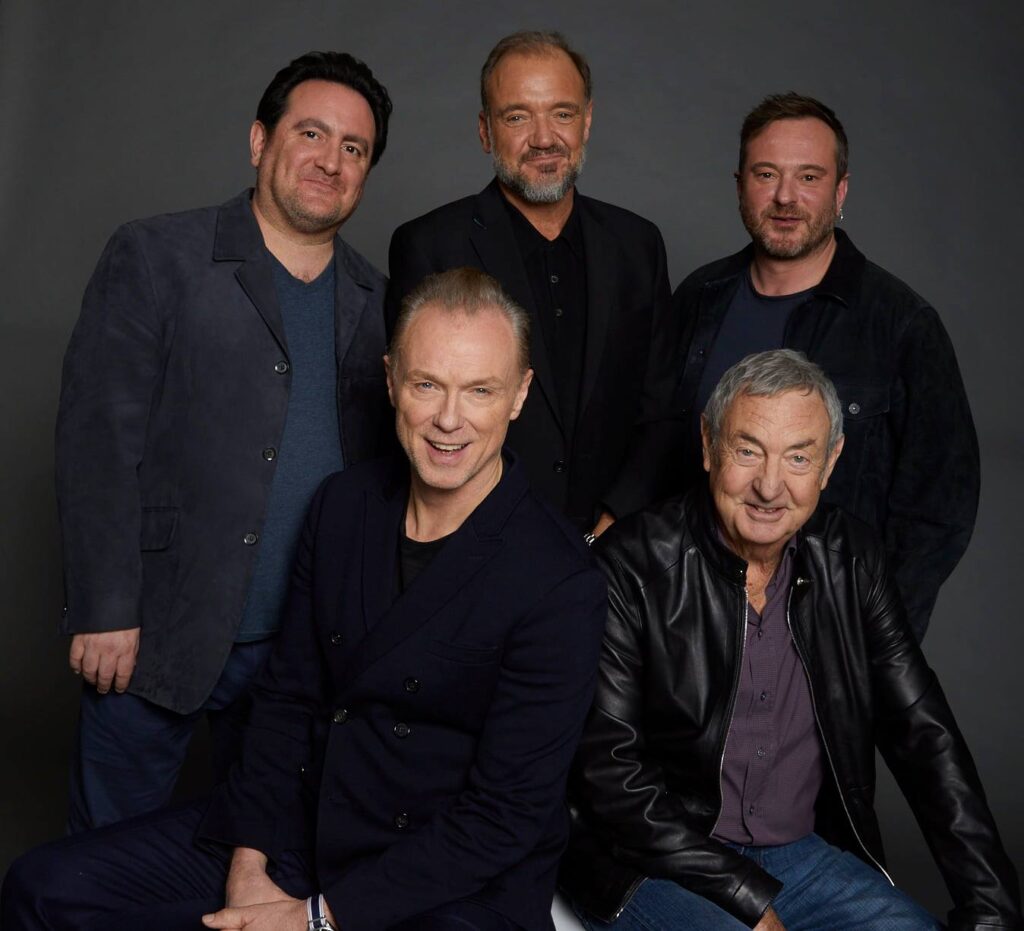 Overview of Nick Mason's Band
In the rich tapestry of Pink Floyd's history, one might argue that their initial, psychedelic phase is often overshadowed by their later, more commercially successful albums. Addressing this imbalance, Nick Mason, the venerable drummer and the only member to have been consistently part of Pink Floyd since its inception, formed "Nick Mason's Saucerful of Secrets" in 2018.
Unlike the stadium-filling tours of Roger Waters or David Gilmour's solo ventures, Mason's outfit deliberately steers clear of the more mainstream anthems. Instead, the band delves deep into the Syd Barrett era, performing tracks from the first two Pink Floyd albums, "The Piper at the Gates of Dawn" and "A Saucerful of Secrets", among other early gems. It's a treasure trove for die-hard fans, providing a rare chance to experience live renditions of tracks that haven't been performed in over half a century. The Saucerful of Secrets Tour 2023 has been epic.
Band Members in Saucerful of Secrets
The band, consisting of Nick Mason alongside Gary Kemp of Spandau Ballet on vocals and guitar, Lee Harris from the Blockheads on guitar, Guy Pratt on bass and vocals (who previously toured with Pink Floyd in the post-Waters era), and Dom Beken on keyboards, has an authentic chemistry. They don't simply reproduce the songs; they breathe a new vitality into them, respecting the original spirit while adding their own subtle nuances.
Nick Mason's Saucerful of Secrets is more than just a tribute to Pink Floyd's early days. It's a testament to the timeless nature of the music and a heartfelt homage to the genius of Syd Barrett. For both seasoned Pink Floyd enthusiasts and newcomers to their early work, Mason's ensemble offers a magical journey back to the roots of one of the most influential bands in rock history. In a world where nostalgia is a powerful force, Nick Mason's Saucerful of Secrets stands out, offering an authentic and passionate celebration of music that defined an era.
How the Band Came About
In 2015, after attending a David Gilmour concert with his friend Guy Pratt, Harris started playing Pink Floyd music again and came up with the idea to play early Floyd-era songs with Nick Mason.
Lee Harris, Guy Pratt, Nick Mason, Gary Kemp, and Dom Beken formed Nick Mason's Saucerful of Secrets in November 2017 with Lee Harris as co-founder. The band's discography includes "Nick Mason's Saucerful of Secrets Live at the Roundhouse."
Links