Home | Pink Floyd Concert Database / Roger Waters Tour Dates / Roger Waters Tour 2024
Roger Waters tour 2024 is not announced and may not even exist. There is some speculation that the Dark Side of the Moon Redux concerts could be revisited, given the expense of putting the show together for London. It only had two performances so would make sense to tour it a bit more.
Want Tour News? Get our free newsletter to receive announcements on future concert dates for Pink Floyd and Solo Members. Privacy protected, low volume newsletter.
Roger Waters Final Farewell Tour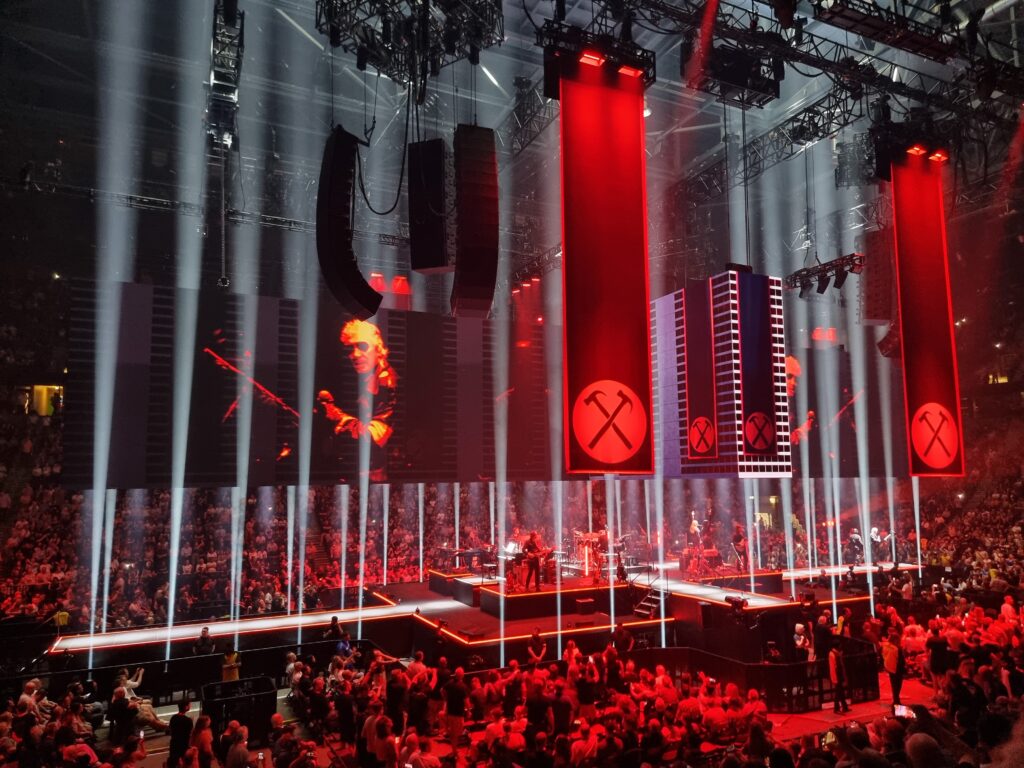 Roger Waters is currently touring the world in what he has jokingly called his "First Farewell Tour". Many artists who are older and more established have used this line as encouragement for fans to get involved and come see the concert in the flesh. Roger's tours are award winning and there are lots of dates played and planned all over the world. They are spectacular in their production – the visuals in these concerts is stunning to say the least. Whilst Roger and his politics is not for everyone, and his concerts are quite political, he does draw on some of the greatest songs in rock 'n' roll history to perform live for his fans.
Roger Waters Band Members for his Tour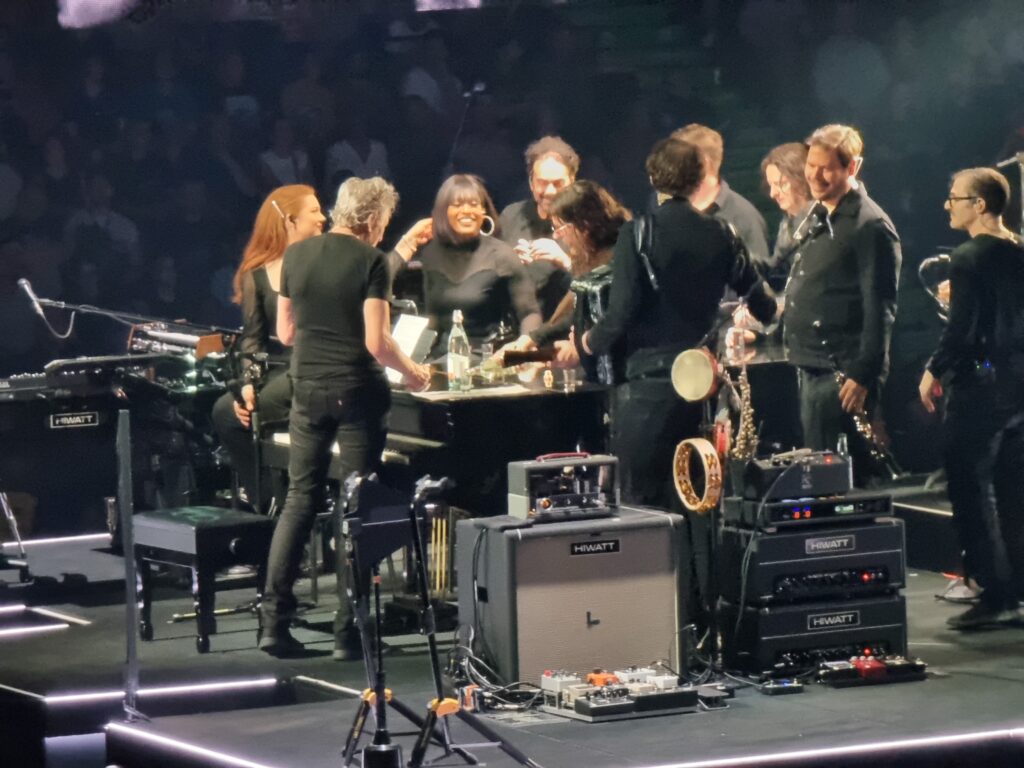 Roger has assembled an excellent touring band for this 2023/2024 tour. The Roger waters band consists of the following people. Some of these are very familiar faces indeed, and a Roger Waters live concert could not be a Roger Waters live show without some of these excellent musicians. They sound amazing working together as a band and are exceptionally solid as a performing unit. Tickets to these concerts are very sought after.
Roger Waters – Bass Guitar / Guitars / Vocals
Jon Carin – Keyboards / Guitars / Vocals
Robert Walter – Organ
Jonathan Wilson – Guitars / Vocals
Gus Seyffert – Bass Guitar / Guitar
Dave Kilminster – Guitar / Vocals
Joey Waronker – Drums / Percussion
Seamus Blake – Saxophone
Amanda Belair – Vocals
Shanay Johnson – Vocals
Roger Waters Tour 2023/2024 Future Concert Dates
Theses are the remaining dates on the Roger Waters Tour in 2023 but there could well be more announced for 2024 so watch this space. He has played all over the world in this 2023 stint of concerts. He was last active in 2018 before the Covid pandemic destroyed all hope of fans watching Roger live in concert. Roger Waters did not disappoint fans though, he did his lockdown sessions and shared all kinds of things over that troublesome period of history. He wrote his memoirs which are due to be released soon too.
Here are the remaining concerts that Roger and his amazing band will perform in 2023 in November and December. He is calling in Uruguay, Argentina, CHile, Costa Rica, Columbia and Equador. The South American leg of his tour is often attended by some of the most passionate music fans in the world. The South American's really do know how to enjoy a live performance from Roger Waters.
2023-12-02 :
Roger Waters at Estadio Nacional de Costa rica, San Jose (Costa Rica), Costa Rica
2023-12-05 :
Roger Waters at Colisio Live Bogota, Bogotá, Colombia
2023-12-09 :
Roger Waters at Estadio Olimpico Atahualpa, Quito, Equador
Roger Waters Dark Side of the Moon Redux Tour 2023/2024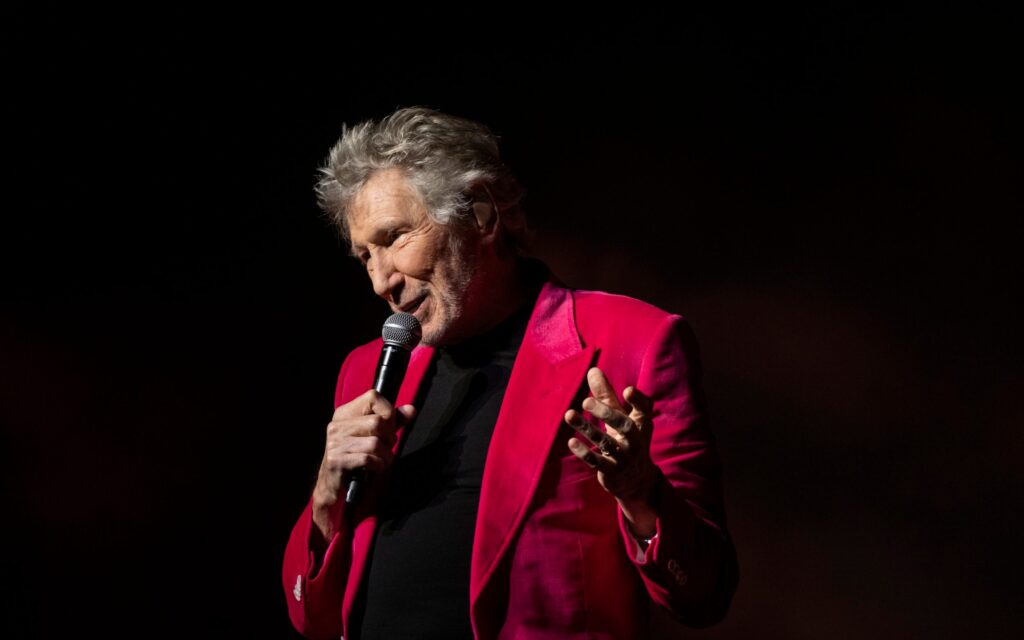 There have only been two concerts dates performed so far on the mini tour of Roger's reinterpretation of the Dark Side of the Moon Redux album both performed at London's Palladium Theatre in Soho, which is owned by Andrew Lloyd Webber.
2023-10-08 : The London Palladium, London, England
2023-10-09 : The London Palladium, London, England
Additional Information
Check out Roger Water's official website