Home | Pink Floyd Tour Database
Pink Floyd tour dates, and those of solo members, are included in our complete database. New shows are likely to be announced for 2024. Get our free newsletter so you don't miss out on tour news and concert tickets.
Want Tour News? Get our free newsletter to receive announcements on future concert dates for Pink Floyd and Solo Members. Privacy protected, low volume newsletter.
---
List of Upcoming Shows
There are 1 concerts coming up. Below are the next 10. Get our Newsletter to be informed about new tour announcements.
2023-12-09 :
Roger Waters at Estadio Olimpico Atahualpa, Quito, Equador
View the Full List of Upcoming Concerts
---
List of Major Pink Floyd Tours 1968-1994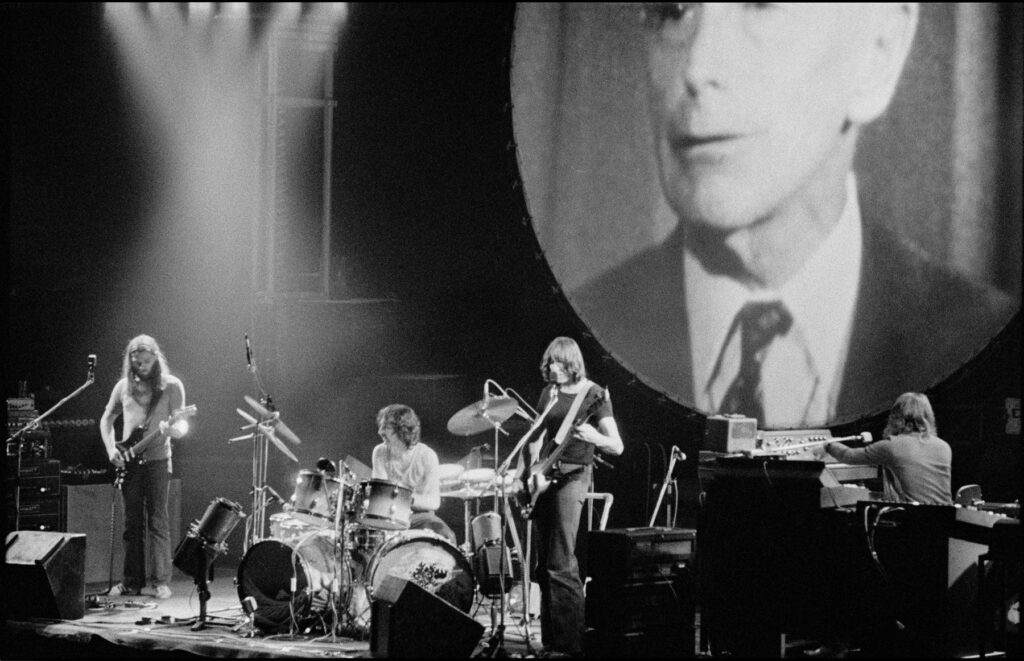 Pink Floyd has toured extensively over the decades with their tours getting bigger and better over the years. This is a list of their major tours over the years. Early days were a little less tour orientated and there are a couple of charity and other events not included in the list below, but are included in the main database of tour dates. View Pink Floyd Major Tours or use the links below.
---
Roger Waters Tours 1984-2024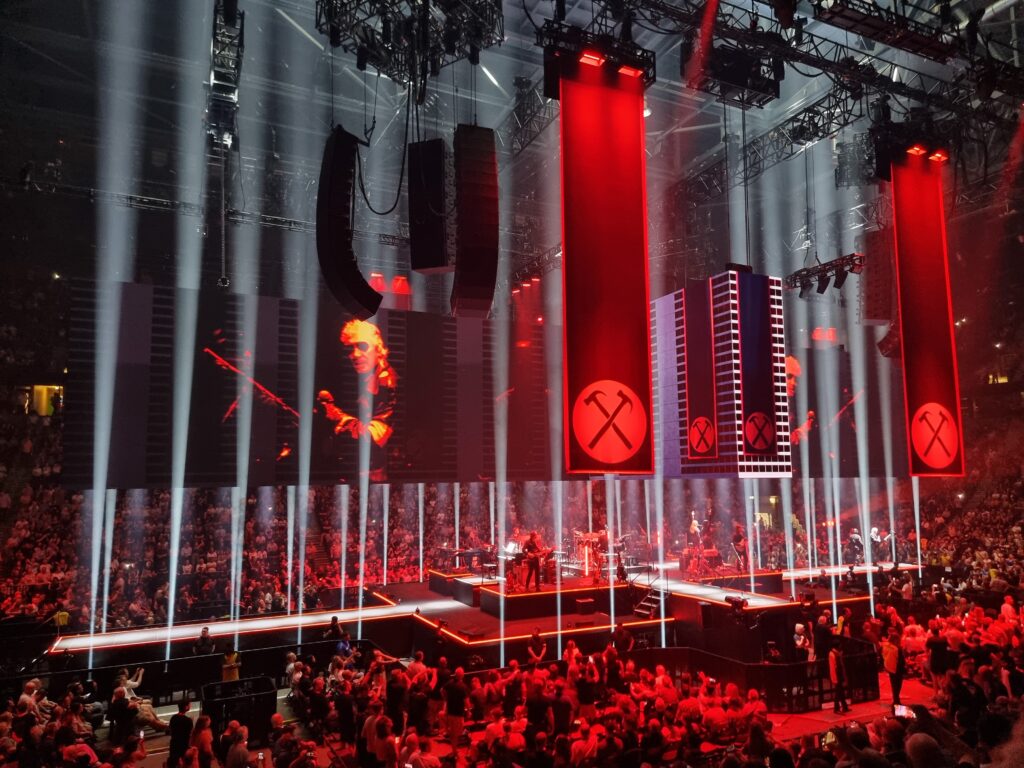 Roger Waters exited Pink Floyd in the 1980s and quickly established himself as a solo artist undertaking impressive tours. Explore the Roger Waters Tour Dates page, or choose a tour from below for more information.
---
David Gilmour Tours 1984-2024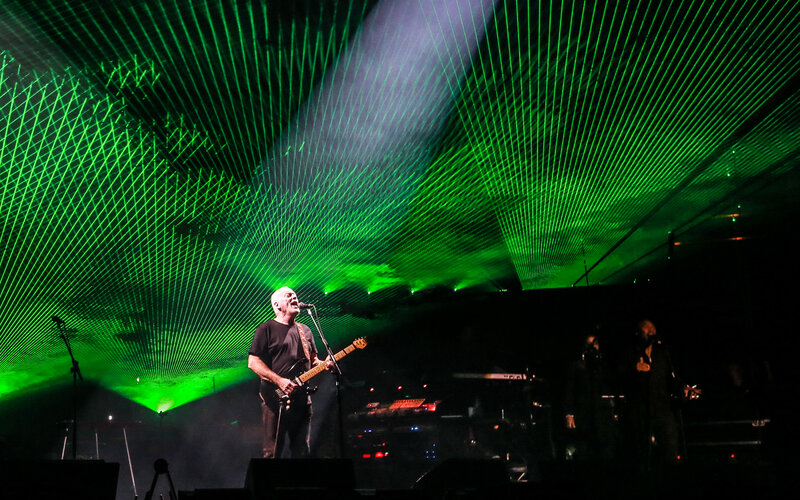 David Gilmour's solo career has been very successful given he is the musical front man of Pink Floyd. His emotive guitar playing, and very melodic song writing, means he is rather popular when it comes to David Gilmour tour dates selling out.
---
Nick Mason's Saucerful of Secrets Tour 2018-2024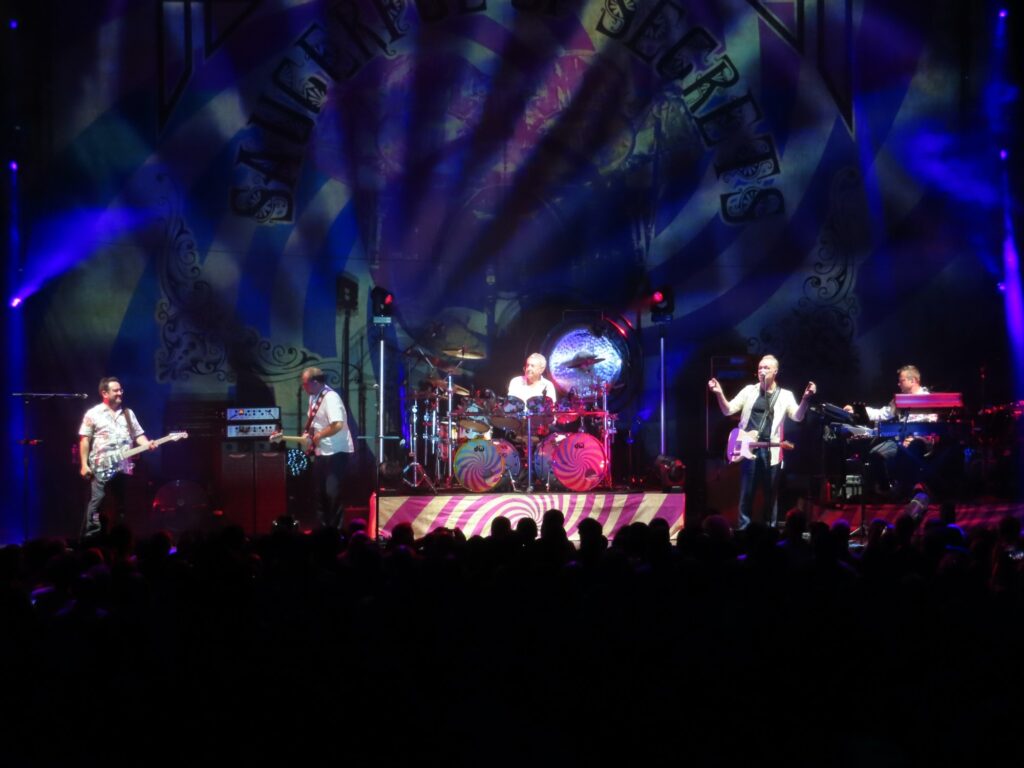 Guitarist Lee Harris came up with the idea of putting the band together and the other members were very keen to be involved with such a great project. The tours were disrupted by Covid with many shows being cancelled or rescheduled. Take a look at the Nick Mason's Saucerful of Secrets Tours page or pick a tour leg below.
---
Concert Database – List of Bands – 1964-2024
Rather than delving into the tours listed above, many people will want to find a particular show. The pages below help you by letting you find concerts in our database. You might want to browse Countries, Cities, Venues or Concerts Performed on This Day
There are 2295 concerts in the database for 6 bands. Click on a band to display their concerts. You can then see all concerts in that Country, City and Venue. Alternatively, you can use the links below if you are searching for a particular venue or country..
---
Pink Floyd Tour Overview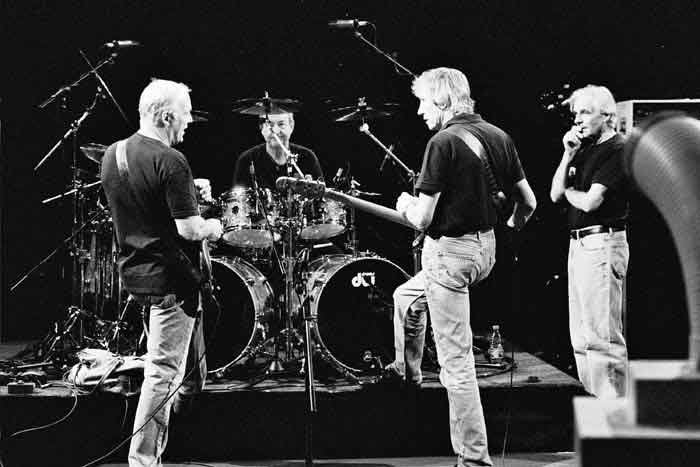 Pink Floyd was a legendary rock band that gained immense popularity in the 1970s and continued to be a significant influence on music for decades. The band was known for its elaborate and visually stunning concerts, which were some of the most innovative and impressive live shows of the era. Here are some things to know about Pink Floyd concerts:
The band's live shows were known for their incredible visuals and effects. Pink Floyd concerts often featured giant inflatable objects, laser light shows, and stunning pyrotechnics.
Pink Floyd was known for pushing the boundaries of what was possible in terms of live performance technology. They were one of the first bands to use quadrophonic sound, which allowed them to create an immersive audio experience for their audience.
The band's concerts were often based around a specific concept or theme. For example, their 1977 "In the Flesh" tour was based around the concept of a dystopian society, while their 1994 "Division Bell" tour was based around the idea of communication.
Pink Floyd's concerts were also known for their length and intensity. The band would often play for several hours, and their shows were full of epic, sprawling songs that would build to massive crescendos.
One of the most famous Pink Floyd concerts was their performance at Live 8 in 2005. The band reunited for the event, which was held to raise awareness about poverty and social injustice in Africa.
Pink Floyd's concerts were as much a visual experience as they were an auditory one. The band was known for its elaborate stage setups, which often featured giant screens, elaborate lighting rigs, and other visually stunning elements.
Pink Floyd's live performances were often used to showcase their most iconic albums, such as "The Dark Side of the Moon", "Wish You Were Here", and "The Wall". These albums were often played in their entirety during the shows, allowing fans to experience the music in a whole new way.
The band was known for its immersive, multimedia approach to live performance. In addition to the elaborate visuals and effects, Pink Floyd concerts often featured film projections and other elements that helped to create a fully immersive experience for the audience.
Pink Floyd's concerts were often highly theatrical, with the band members adopting various personas and costumes on stage. For example, during the "The Wall" tour, the band performed behind a giant wall that was gradually built up over the course of the show, effectively separating them from the audience.
The band's live shows were notorious for their technical complexity. Pink Floyd was one of the first bands to use computerized lighting systems and other cutting-edge technology to create their elaborate shows. This sometimes led to technical glitches, but the band was known for handling these issues with grace and professionalism.
Pink Floyd concerts were known for their emotional intensity. The band's music often dealt with heavy themes such as mortality, mental illness, and war, and their live shows were powerful and cathartic experiences for many fans.
In addition to their full-scale concert performances, Pink Floyd also played a number of smaller, more intimate shows throughout their career. These shows were often more stripped-down and acoustic, and allowed fans to experience the band's music in a more personal way.
Overall, Pink Floyd's concerts were legendary events that combined incredible music with groundbreaking visual effects and stagecraft. Even today, their concerts are remembered as some of the most impressive live shows in rock history.
Visit Official Websites of Pink Floyd, David Gilmour, The Saucerful of Secrets and Roger Waters
---