Lee Harris Guitarist Biography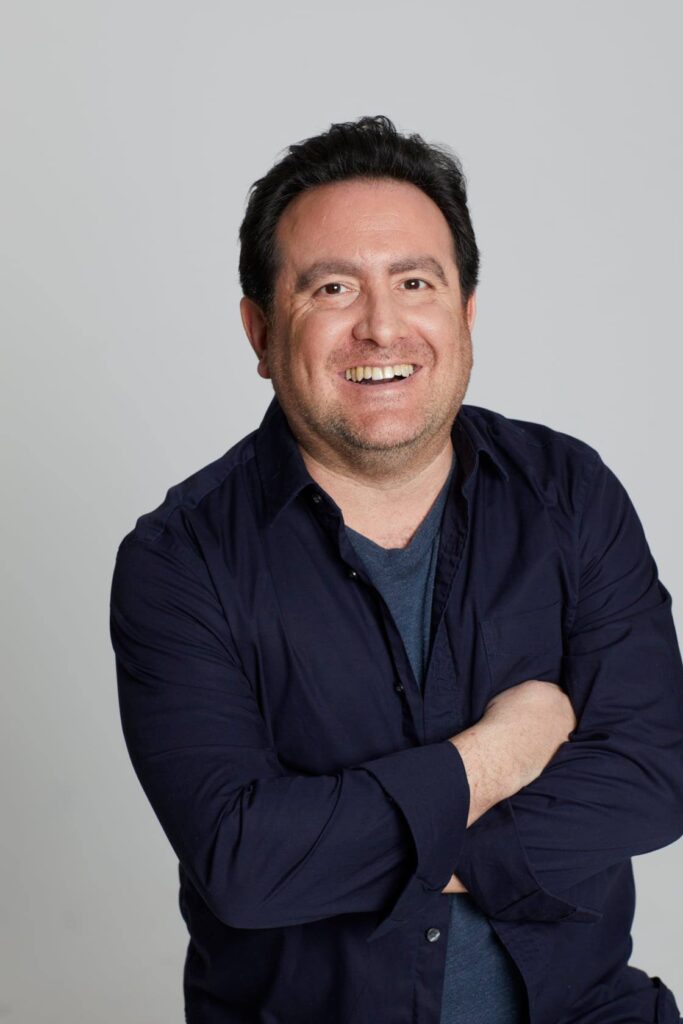 Lee Harris, a British musician born on 22 October 1972 in Hammersmith, London, England, gained widespread popularity as the guitarist for Nick Mason's Saucerful of Secrets. Lee Harris is one of the founding members of Nick Mason's Saucerful of Secrets touring band.
Lee Harris Influences
Harris grew up listening to classic rock bands like The Who, Rolling Stones, Santana, Allman Brothers, Deep Purple, Joe Walsh, Joe Cocker, ZZ Top, and Pink Floyd, which inspired him to learn the guitar at the age of 13.
In his early twenties, Harris played in various London-based bands until he became a touring member and co-manager for Ian Dury and The Blockheads.
Lee Harris has a family connection to the wider "Pink Floyd family" in that his father, film maker Stuart Harris, worked with Hipgnosis co founder Storm Thorgerson.
Lee Said, "Dad was the cinematographer on High Hopes. In fact the famous shot of the men with the three flags in the sky was nearly aborted because it was late in the day and the weather had got gloomy. Dad convinced Storm that they could still do it as he could light the flags and thus an iconic Floydian image was born. He also did the Pulse TV Ad and the Remaster ads with the men with bald heads with Storm. Funnily enough I was the runner on those ads! In the Pulse advert I had to 'pulse' the red light across the wall in time with the heartbeat from Speak To Me. The fact that we had no playback and I had to do it by memory and got it right".
Co-Founder Saucerful of Secrets band
In 2015, after attending a David Gilmour concert with his friend Guy Pratt, Harris started playing Pink Floyd music again and came up with the idea to play early Floyd-era songs with Nick Mason.
Lee Harris, Guy Pratt, Nick Mason, Gary Kemp, and Dom Beken formed Nick Mason's Saucerful of Secrets in November 2017 with Lee Harris as co-founder. The band's discography includes "Nick Mason's Saucerful of Secrets Live at the Roundhouse."
Lee Harris Quotes
"I had put together a plan with a list of songs and when we actually got together in the rehearsal studios it was very much a 'best of early Pink Floyd'. At the start we assumed Gary do most of the singing, so I ran every choice past him. Nick just wanted to get out and play the drums so he wasn't that fussy about song choice. In the end it just worked!"
"I live in France so prior to the first tour I ordered a load of new equipment and had it sent through to the UK. That meant the only way I could get acquainted with all my new toys was to get into the studio early before rehearsals so I could have the place to myself and really crank things up. But then people would arrive early or the drum tech would be setting up and sound checking – it was mayhem. Consequently, I wasn't really happy with my guitar sound until about two weeks into the tour when it all started to gel. Now I can't wait to get back out there!"
"The one thing I didn't want to do was play a fucking black Strat just like everyone in all the tribute bands, and I've seen enough people playing their nice Les Pauls on these songs for me to feel a little done with that approach. I just got my gold Strat because of the colour, then I realised I'm in a band with Gary who wrote Gold! So, yeah, I didn't think that one through… And now I've got the gold Telecaster. I see a theme. Oh and everything is strung with La Bellas.
"I saw H.E.R playing an acrylic Strat at the Grammys and I thought I'd love one of those. I remember seeing Nile Rogers with an acrylic guitar, probably a Dan Armstrong, and I always wanted one. So I emailed Fender and because I was in France the email went to the European office who said, 'Sorry, we can't do that, it was made as a one-off and there are no plans to make this as a production model' so I wrote back and said, 'Yes, I know that, but I'd like to get one please!'
"Eventually it all came together and it looks fucking amazing – although I can't help thinking it would have looked even better when I was 20 years younger and didn't have a belly on the other side of the acrylic!"
Discography
Nick Mason's Saucerful of Secrets Live at the Roundhouse
Links
Lee Harris Photos
There are lots of Lee Harris photos in the live gallery for the Saucerful of Secrets tour and here are a couple below.