Dom Beken Biography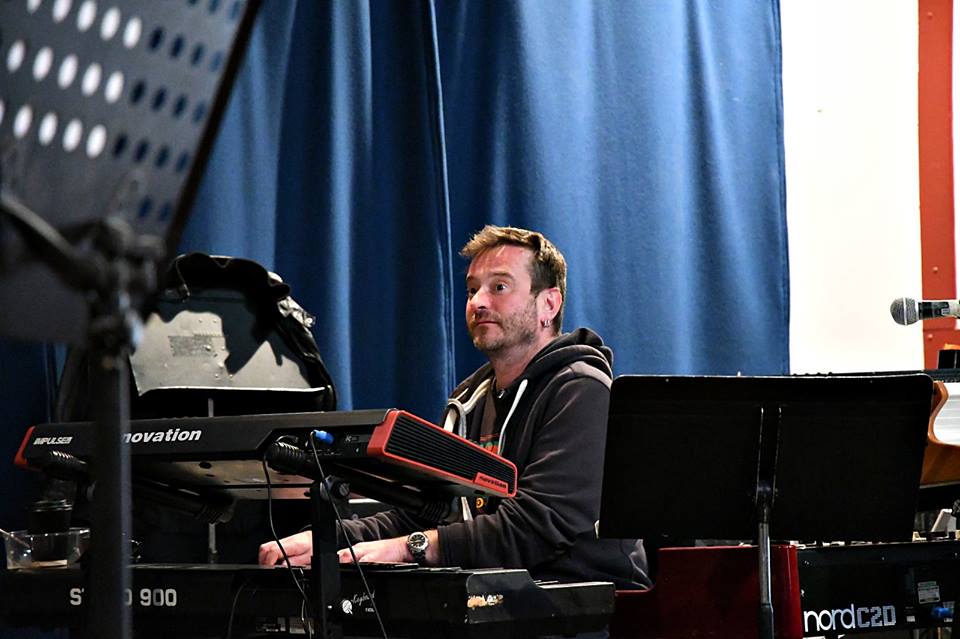 Dom Beken is the keyboard player from Nick Mason's Saucerful of Secrets band long with Gary Kemp, Guy Pratt, Nick Mason and co founder Lee Harris.
Dom has played in several bands including Nick Mason's Saucerful of Secrets, The Orb, High Frequency Bandwidth, Transit Kings, Belka and Strelka and Just Jack.
Dom Beken is also a composer and producer and has worked with several game creators, including Ubisoft and Q Games, to create their soundtracks.
Upon completing his studies at the Liverpool Institute for Performing Arts, he embarked on an engineering career at Liverpool's Parr Street Studios (once owned by Phil Collins). In no time, he expanded his skills to include programming, arranging, and assisting fellow composers and artists in studios throughout London.
His portfolio boasts numerous documentary scores, such as Channel 4's critically acclaimed Proud and Prejudiced, collaborations with niche Japanese game developers Q Games (Shooter 1 & 2 and SideScroller), and original scores for Nokia (Bossa Studios) and Enigma Express (Relentless Software).
He has also produced and arranged for EMI Classics artist Maksim at Abbey Road, alongside esteemed engineer/producer Jonathan Allen. Their other notable works include producing and co-writing tracks with Kovak (featured on BBC Radio 2), up-and-coming artists Fable, Juliet Russell (vocal coach on BBC1's The Voice), and Zulu Nation/Rhyme Syndicate member Dynamax for the project "Years of the Canine."
Dom's electronic score for Pixel Junk Shooter garnered a BAFTA nomination, and he currently serves as the Director of Audio at game studio Snap Finger Click. Here, he has completed music and sound design for titles such as It's Quiz Time! and Family Feud, in collaboration with Fremantle Television and Ubisoft.
Additionally, Dom Beken's work has been commissioned by agencies like BBH, Brothers and Sisters, VCCP, and Langland (IDIS – AWWWards winner) for prominent brands such as Carlsberg and HSBC.
In the past, he has worked with Guy Pratt on the score for Spaced (Channel 4), Linda Green (BBC1), and the theme music for The Pepsi Chart Show.
Photos of Dom Beken, Keyboard Player
View lots of photos from the Saucerful of Secrets tour gallery including Dom Beken.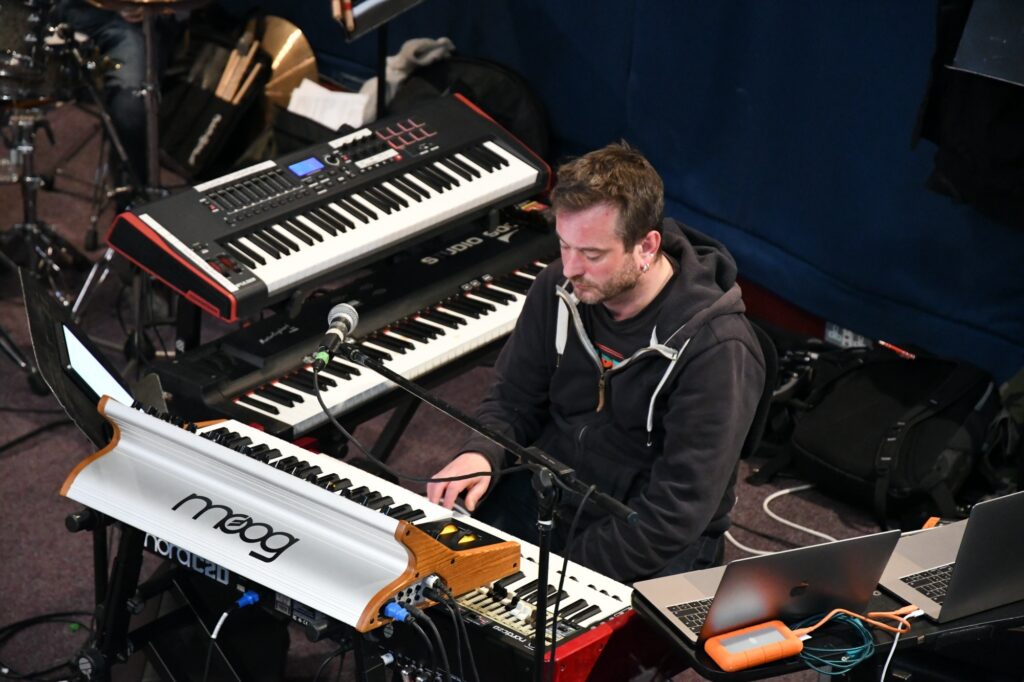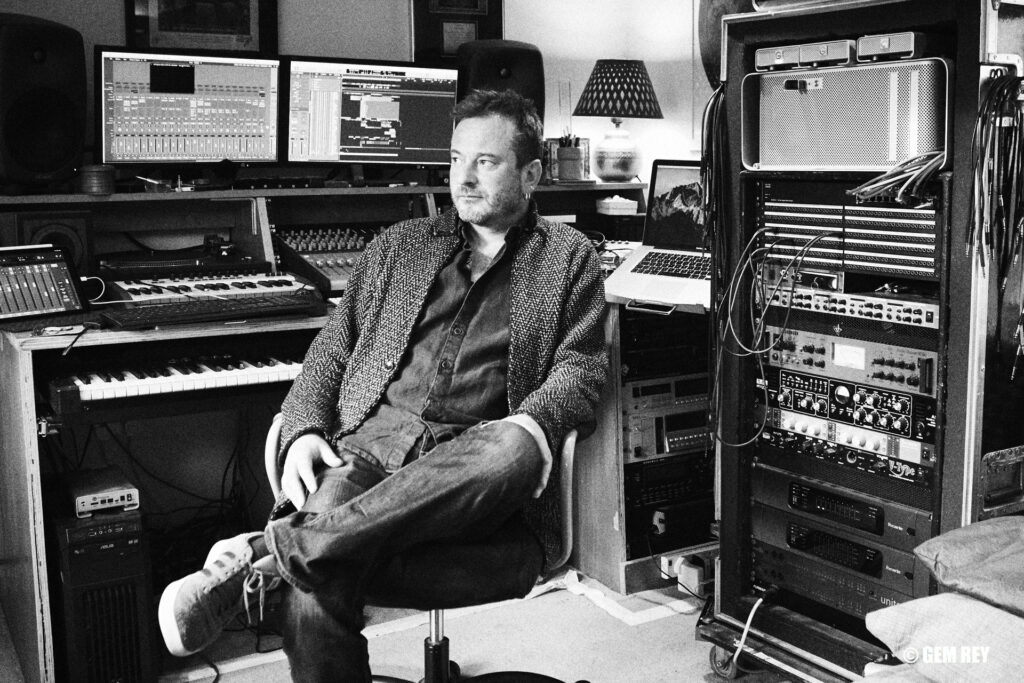 Links