David Gilmour on BBC Radio 2 playing Fleetwood Mac!
Links – BBC Radio 2 –  Discuss this on the forum – NPF Newsletter
---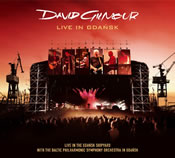 Pink Floyd's David Gilmour is to appear on Jools Holland's Radio 2 show on Monday 10th November 2008.  He is being interviewed about Gdansk album/DVD and will also perform an impromptu version of Albatross by Fleetwood Mac, accompanied by Jools Holland's band.
Jools' show is broadcast on BBC Radio 2 between 10:30pm and 11:30pm GMT.
You can listen on regular FM, digital radio and online.  Feel free to visit the BBC Radio 2 website on the day of broadcast.
Feel free to discuss this on the forum and subscribe to the NPF Newsletter for all the latest news.
Source – [ BBC Radio 2 ]