New Syd Barrett Album "An Introduction to Syd Barrett" due October 2010
Links – Pre-order An Introduction to Syd Barrett album now | Get our Newsletter | Facebook | Twitter | Pink Floyd

---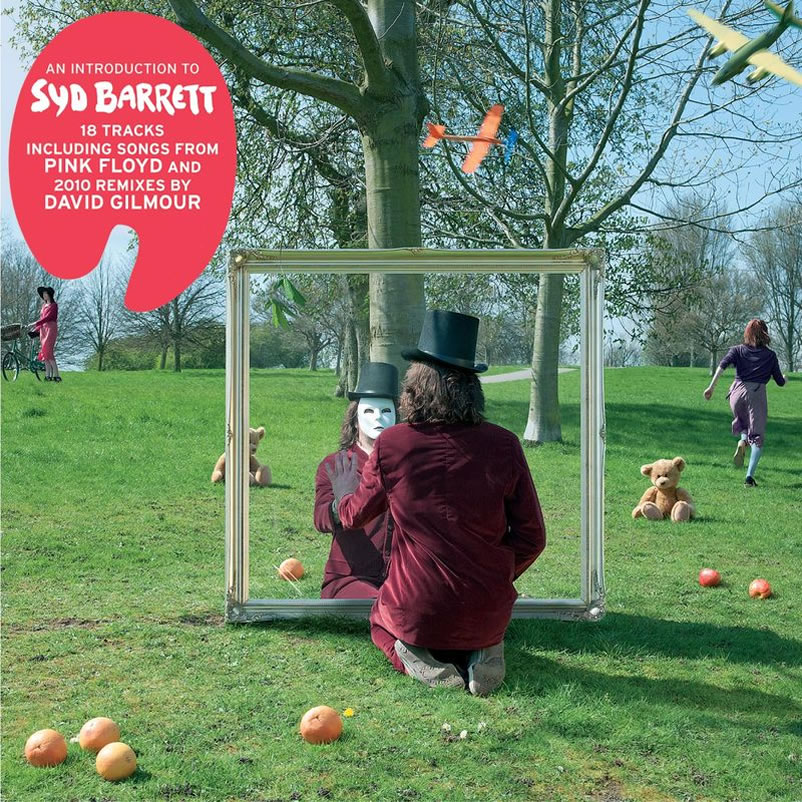 An Introduction to Syd Barrett CD Album 2010

A new compilation album called "An Introduction to Syd Barrett" will be released by EMI on 4th October 2010 in the UK and Europe.
The album features 18 songs by Syd Barrett from his solo albums as well as Pink Floyd.
5 of the songs have been re-mixed and added to by the album's producer Pink Floyd's guitarist David Gilmour as well as Damon Iddins and Andy Jackson at Astoria Studios.
Rhamadan Instrumental Download
Those who purchase the album on CD or from iTunes will also be able to download the previously unreleased instrumental piece called Rhamadam. Barrett fanatics will be pleased and certainly gives more "hardcore" fans a reason to part with their money for this album.
The album features brand new artwork by long term album artwork provider Storm Thorgerson.
Feel free to post this news on your Facebook Page, or discuss it on our NPF Forum.
Order Your CD
To ensure that you get your copy of the CD, feel free to pre-order from the excellent Play.com today.
Stay Informed…
As more news becomes available about the album, it will be posted on this website, featured in the NPF Newsletter and will appear on our Facebook and Twitter pages. All terribly modern I am sure you will agree!

Related Resources
Syd Barrett photos | Syd Barrett Albums/Discography | News > Syd Barrett Movie? | Rob Chapman Q&A On Syd Barrett Very Irregular Head Book

An Introduction to Syd Barrett CD Album Track Listing
01. Arnold Layne (2010 Digital Remaster)
02. See Emily Play (2010 Digital Remaster)
03. Apples And Oranges (2010 Digital Remaster)
04. Matilda Mother (Alternative Version) (2010 Mix)
05. Chapter 24 (2010 Digital Remaster)
06. Bike (2010 Digital Remaster)
07. Terrapin (2010 Digital Remaster)
08. Love You (2010 Digital Remaster)
09. Dark Globe (2010 Digital Remaster)
10. Here I Go (2010 Remix)
11. Octopus (2010 Mix)
12. She Took A Long Cool Look (2010 Mix)
13. If It's In You (2010 Digital Remaster)
14. Baby Lemonade (2010 Digital Remaster)
15. Dominoes (2010 Mix)
16. Gigolo Aunt (2010 Digital Remaster)
17. Effervescing Elephant (2010 Digital Remaster)
18. Bob Dylan Blues (2010 Digital Remaster)
Bonus Download
01. Rhamadan (Instrumental)
Source – [ DavidGilmour.com, Brain Damage, Play and Other sites ]