Pink Floyd Calendar 2024 – Official Merch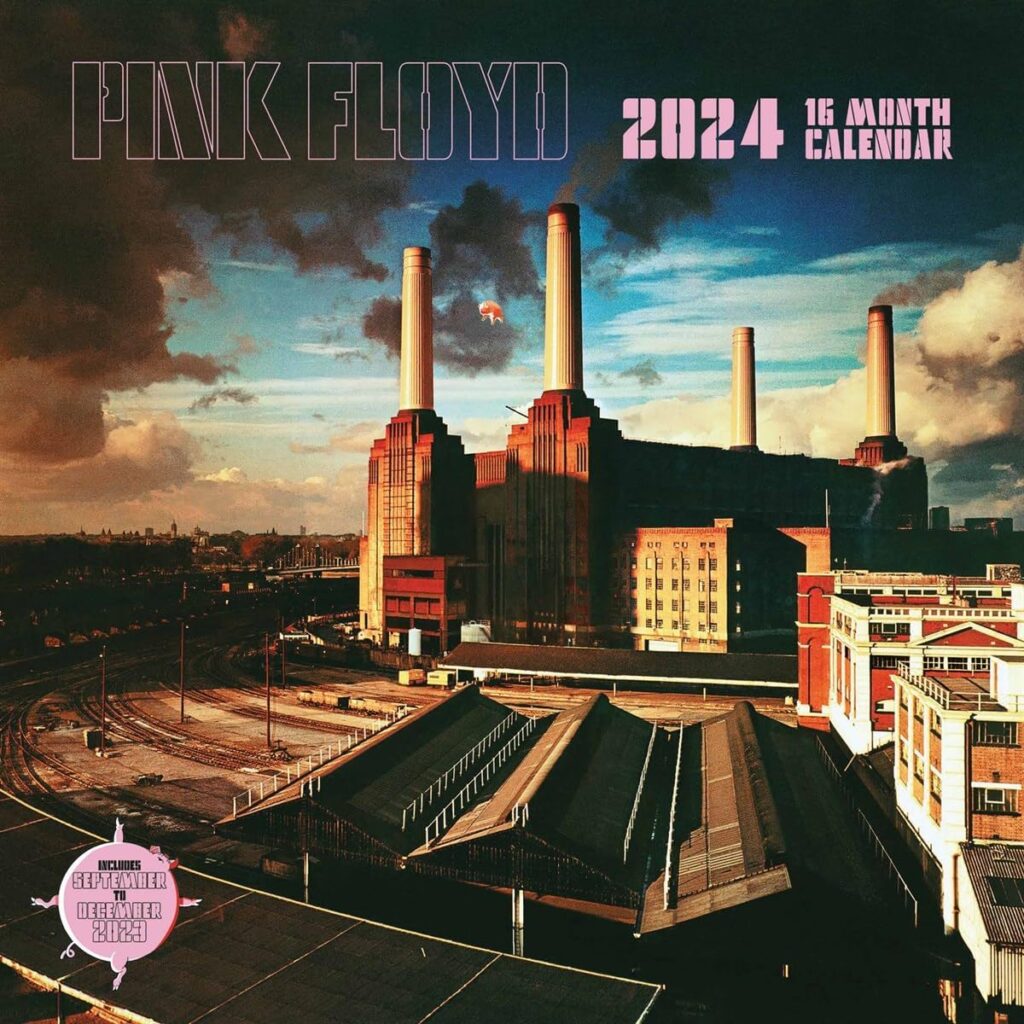 Pink Floyd Calendar 2024 is available to buy now. It starts from September 2023 and runs to December 2024 because you need those extra months. Its official Pink Floyd merchandise too so I think you are guaranteed quality.
Get from Amazon.co.uk or Amazon.com now.
The official Pink Floyd calendar focuses on Pink Floyd's 1977 album Animals. The striking visuals were created by Hipgnosis with the calendar replicating some of the bold architectural content of the original artwork. The famous Battersea Power Station, that featured on the front cover, and is located in London, is featured. I rank Animals as one of my favourite Floyd albums because it sounds amazing to listen to.
The format of the calendar is Month to a View Planner. The dimensions of the official calendar are 30cm x 30cm so similar to an LP. And the reassuring thing is that its official merchandise so not some rip off stuff.
Pink Floyd Christmas Present Ideas
If you are looking to buy a Pink Floyd fan something for Christmas look no further. Although you would need a large stocking for this to be a stocking filler, this gift idea would please most Pink Floyd fans I am sure. There are other Pink Floyd Christmas present ideas out there because of recent releases.
You might also consider
Pink Floyd Dark Side of the Moon 50th Anniversary Standalone Sets
Roger Waters Dark Side of the Moon Redux (divided opinions on this one)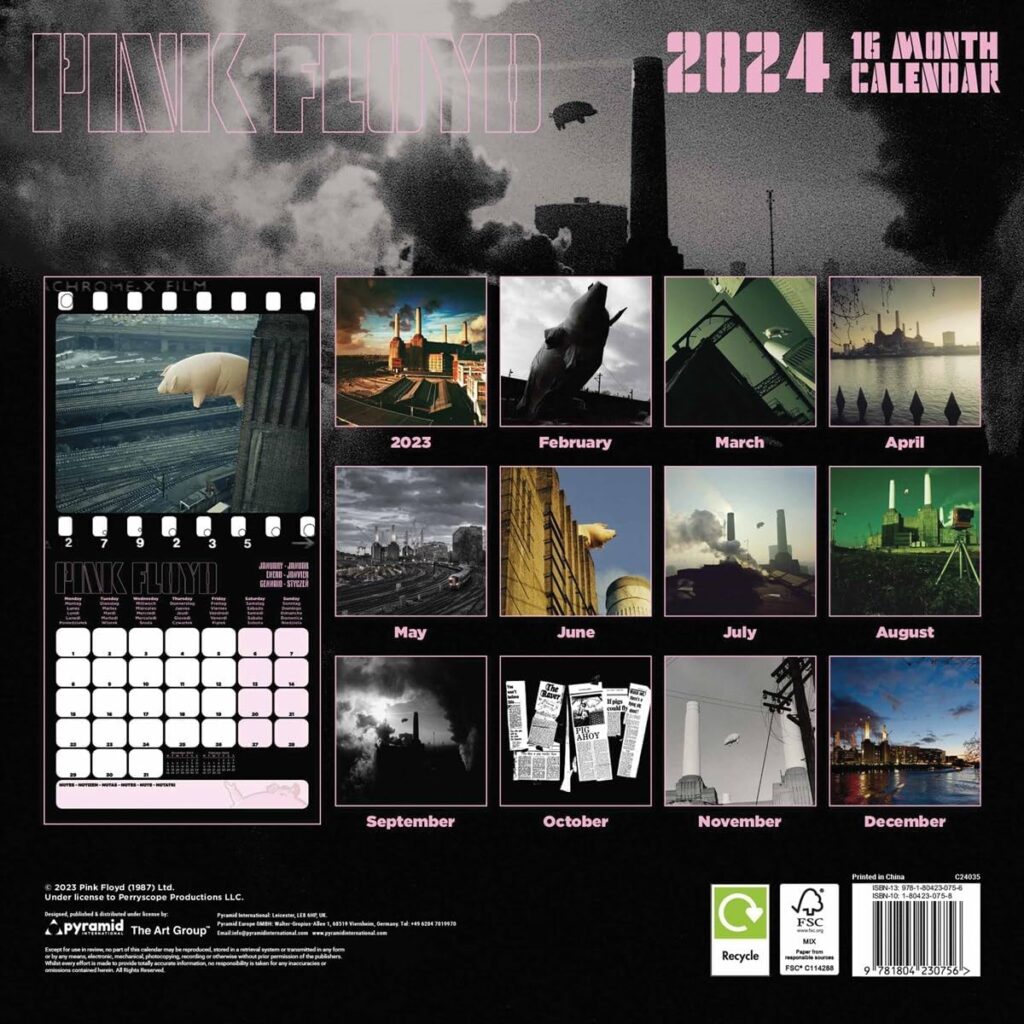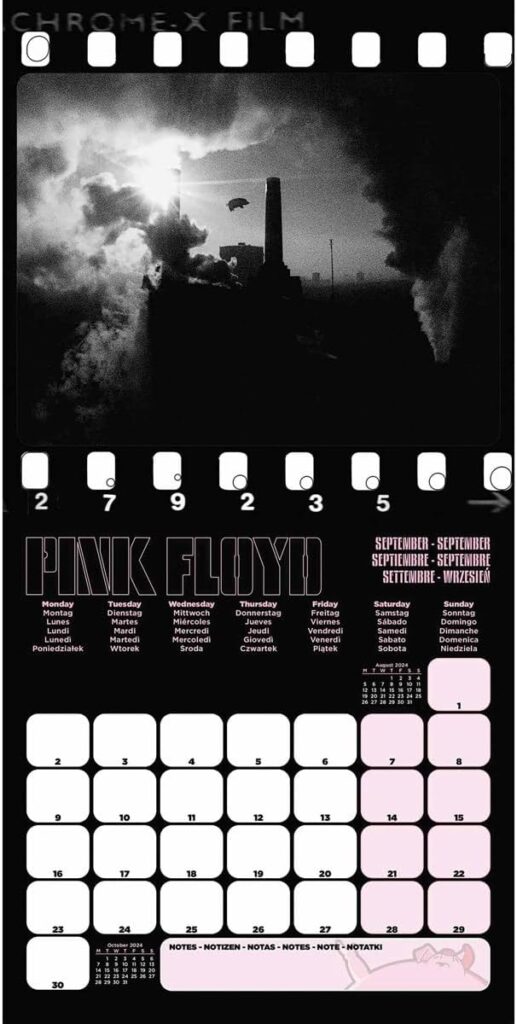 Note: These are affiliate links which earns NPF a very small amount of commission towards site running costs.