Review: Roger Waters Dark Side of the Moon Redux 2023 ★★★★☆
Rating: ★★★★☆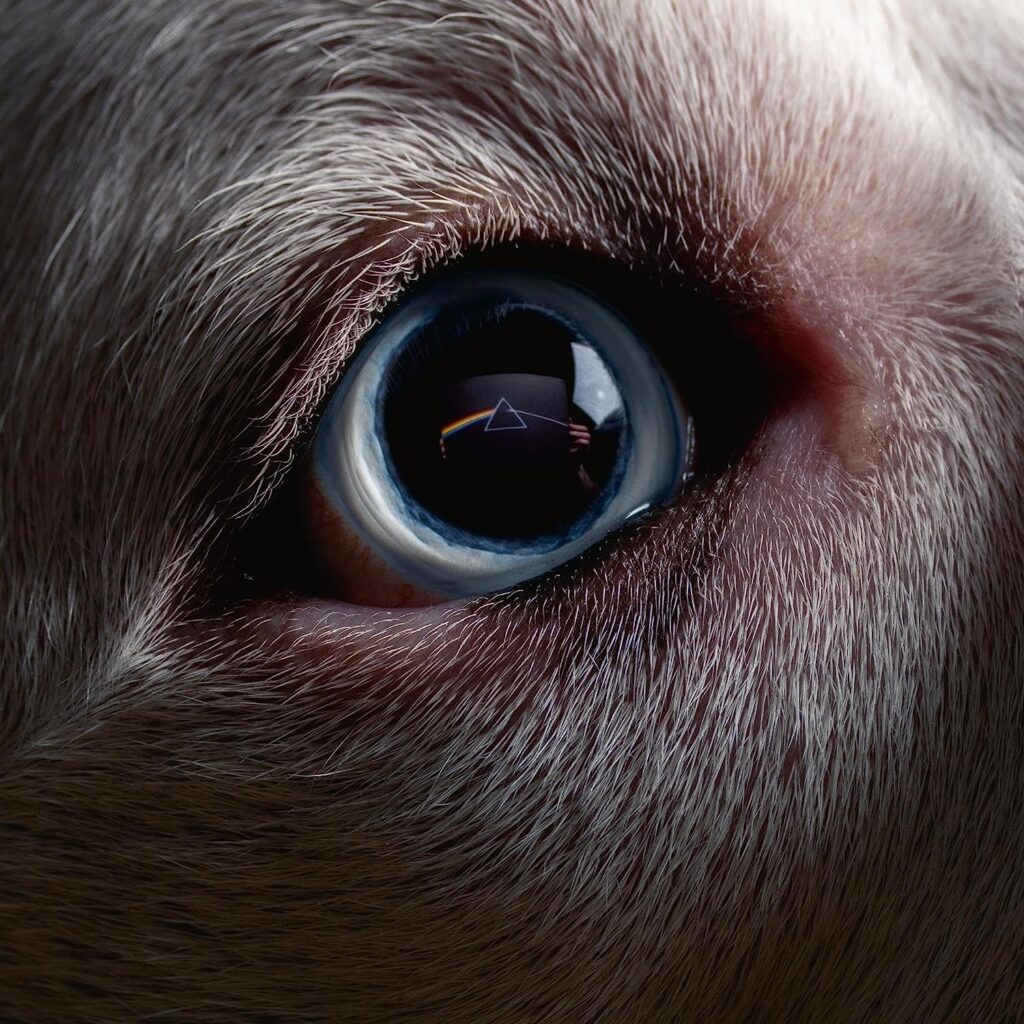 Friday 6th October is the day that Roger Waters releases his much discussed Dark Side of the Moon Redux edition.
This is a completely stripped down version of the classic magnum opus Dark Side of the Moon recorded by Pink Floyd, which became one of the best selling albums of all time, propelling Pink Floyd into the stratosphere of fame, success, money and sadly, the beginning of the end for the band.
Order limited edition version from Amazon.co.uk or Amazon.com
Although Pink Floyd would go on to record Wish You Were Here, Animals, The Wall and The Final Cut, the Dark Side of the Moon delivered on the band's goal of becoming a massively successful group. There was nothing really left for them to prove after Dark Side.
Given that Dark Side was always going to be hard album to follow for Pink Floyd, it is odd then that Roger chose to re-record a reimagined version of it.
What made Pink Floyd's Dark Side of the Moon a great album?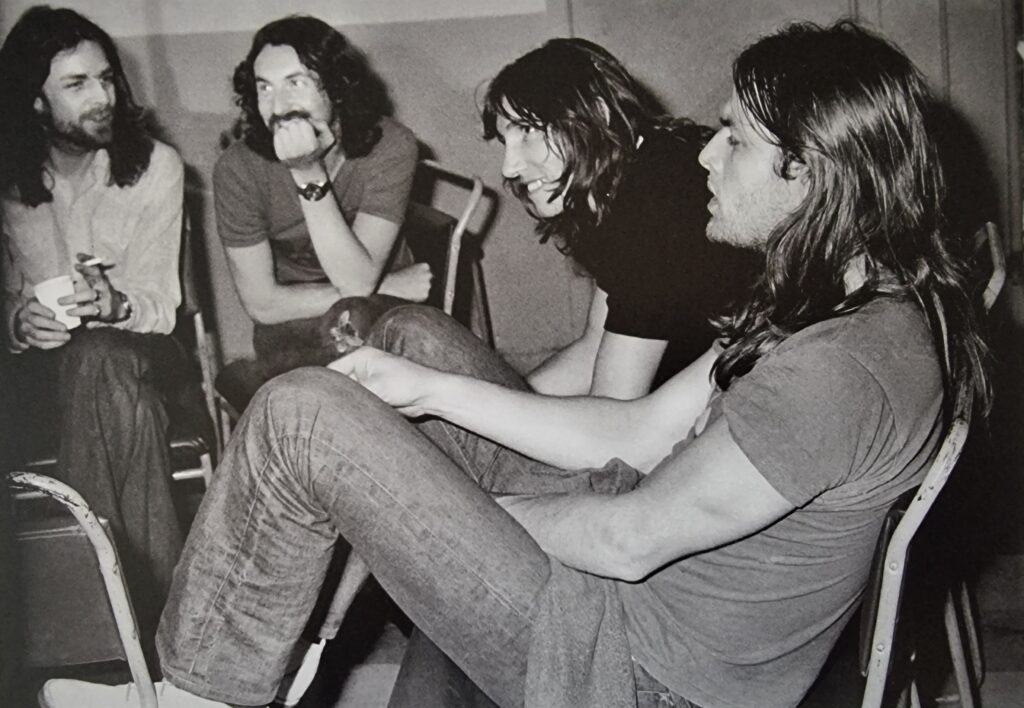 An album's acclaim often stems from the particular blend of social context, music, lyrics, and visual design. When these elements merge perfectly, the result is extraordinary.
Innovation – Pink Floyd's original concept album, recorded at Abbey Road Studios, broke boundaries. With studio techniques like tape loops, sounds from the new EMS synthesiser, and featuring unconventional voices like Roger the Hat, the album was revolutionary. Its blend of jazz, blues, and pop, along with innovative sound design and Hipgnosis's striking visuals, marked it as a unique masterpiece.
Artistic Mastery – The genius of Pink Floyd shone when the band members collaborated. From Nick Mason's subtle drumming, Richard Wright's jazz-influenced compositions, David Gilmour's emotive guitar work, to Roger Waters' cohesive lyrical storytelling; the result was impactful.
Emotional Depth – "Dark Side" strikes a chord with its profound yet straightforward lyrics. The album resonated globally, moving Pink Floyd away from experimental lengthy music only passages, to create a profound connection with listeners through a well balanced blend of sounds and lyrics. Although the recording does offer space in which to think during shorter musical passages!
Cultural Impact – The album's themes commented on societal shifts post-industrial revolution and capitalism's rise, leaving a mark on culture and influencing countless artists, with Johnny Rotten being an exception!
Ultimately, the whole of Dark Side of the Moon was greater than the sum of the parts contributed by each band member. It is this that gave this album its legendary status amongst music fans. But was that a good thing for the album's concept and message getting through?
Is Roger Water's Redux Version Any Good?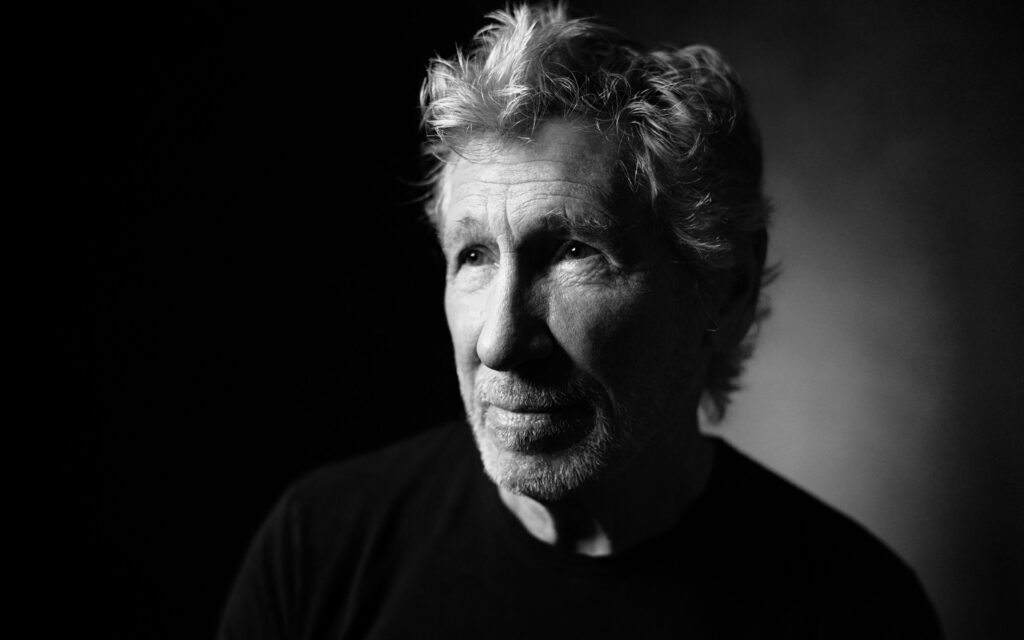 Many will say no, it is not any good. They will be focusing on the music element and comparing it to the original. Many will say it sounds awful stripped back so much. Roger knew from the outset that it was controversial and would divide opinion. Roger is skilled at being controversial and dividing opinion, something his forthcoming memoirs will likely excel in.
However, Roger Waters has stripped back the music so that you really have a quieter more relaxed space to experience the lyrics. The music is rather hypnotic with some really nice passages in there. To some people's disappointment, there are no soaring guitars, no big drum fills, no thick driving bass and pulsating organs! Just…. space.
If the original Dark Side of the Moon was a space rocket taking off leaving the earth with lots of energy, passion, light and noise, then perhaps the redux complimentary recording is when the space capsule has slowed down and is peacefully floating through space. This new interpretation gives you more space to contemplate the meaning of the album and ponder its meaning deeper.
Let us know your thoughts about the Redux version on the forum.
Live Performances of DSotM Redux @ London Palladium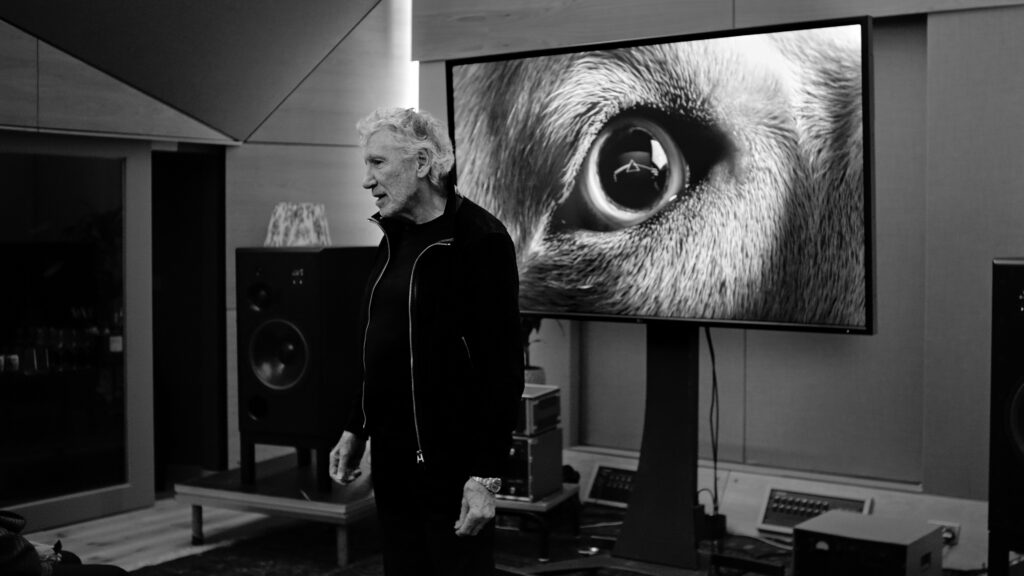 Fifty years after making the original with Pink Floyd, Roger Waters will premiere his new recording, The Dark Side of the Moon Redux, live at The London Palladium.
Joining Waters on stage will be: Gus Seyffert: Bass, Joey Waronker: Drums, Jonathan Wilson: Guitars, Johnny Shepherd: Organ, Via Mardot: Theremin, Azniv Korkejian: Vocals, Gabe Noel: Strings, Jon Carin: Keyboards, Robert Walter: Piano. The show will be designed by Sean Evans, Waters long time Creative Director.
Doors open at 6:30pm with Roger's first appearance from 8pm. Perhaps it will be a monologue. Perhaps selections from the back catalogue. Following an interval, the main performance will commence with a stage time of 9:10pm ending at 10pm.
18:30 Doors (Open… not the band!)
20:00 Roger Waters (first set could be a monologue or hits from the back catalogue?)
20:50 Interval
21:10 The Dark Side of the Moon (Redux performance in full)
22:00 End (Home, the pubs close early in London!)
2023-10-08 : Roger Waters at The London Palladium, London, England
2023-10-09 : Roger Waters at The London Palladium, London, England
Listen Online to Roger Waters Dark Side of the Moon Redux
You can listen to the new recording online either on streaming platforms like Spotify or on YouTube for free. You may want to experience it in a more traditional way by physically holding something like an LP. There are several Vinyl releases available, I opted for the limited edition transparent violet vinyl one from Amazon.
Order from Amazon.co.uk or Amazon.com