Squaring The Circle (The Story of Hipgnosis) In Cinemas 14th July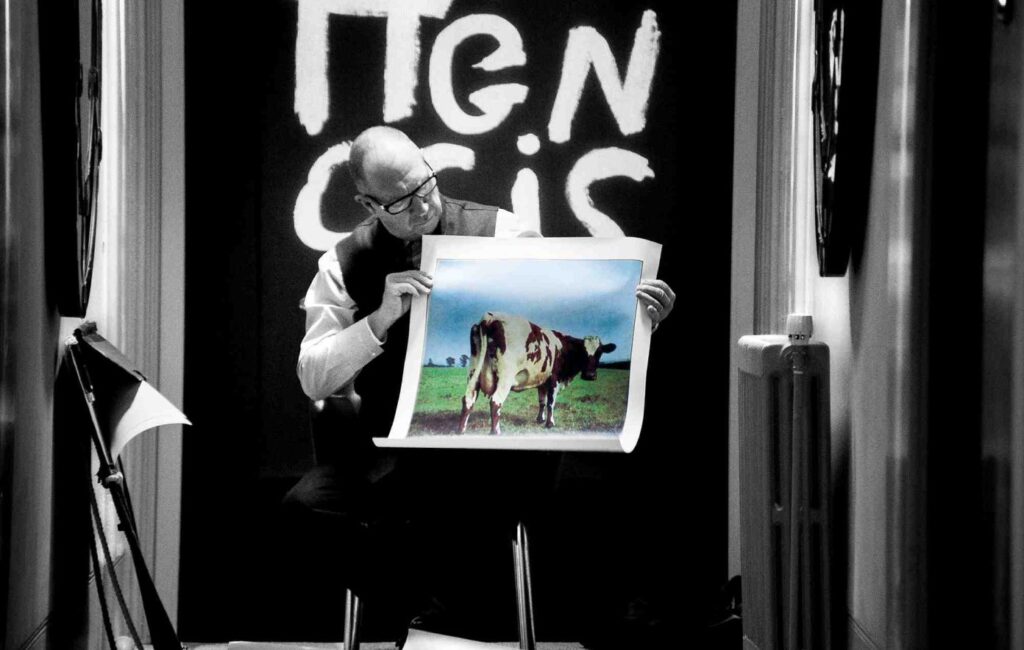 In his first full-length film, acclaimed photographer and director Anton Corbijn explores the story of Hipgnosis, the design studio behind some of the most iconic album covers in rock history, in "Squaring The Circle: The Story Of Hipgnosis."
Featuring rock legends such as Paul McCartney, Noel Gallagher, and members of Pink Floyd and Led Zeppelin, the documentary delves into the creative process and legacy of the London-based studio formed by Storm Thorgerson and Aubrey Powell.
Celebrated covers designed by Hipgnosis include Pink Floyd's 'The Dark Side of the Moon', Led Zeppelin's 'Houses Of The Holy', and many more.
The film, which intertwines archival footage and new interviews, narrates the impact of the studio during the creative boom of the '70s, underscoring its integral role in shaping the visual aesthetics of popular music.
"Squaring The Circle" will premiere at the Sundance Film Festival on July 7, with general release in cinemas and on-demand platforms from July 14. The collector's edition Blu-ray will be available from August 7.
Watch Official UK Trailer
Synopisis
"Scourge of management, record companies and album sleeve printers; Champion of bands, music, great ideas and high, infuriatingly high standards; Defender of the art over commerce at all times." – Nick Mason, Pink Floyd on Hipgnosis
Celebrated photographer, creative director and filmmaker Anton Corbijn's first feature documentary SQUARING THE CIRCLE (THE STORY OF HIPGNOSIS) tells the story of Storm Thorgerson and Aubrey "Po" Powell, the creative geniuses behind the iconic album art design studio, Hipgnosis, responsible for some of the most recognizable album covers of all time. They formed Hipgnosis in Cambridge during the ferment of the sixties and became rock royalty during the boom time of the seventies. They conjured into existence sights that no one had previously thought possible, produced visuals which popularized music that had previously been considered fringe, and were at the white-hot center of the maddest, funniest and most creative era in the history of popular music.
During this period, record companies didn't dictate to acts like Peter Gabriel, Pink Floyd, Led Zeppelin and Paul McCartney what their LP covers should look like – Storm and Po did. They made money; they lost money. They did great things; they did silly things. They fell out bitterly; they made up. They never played a note, but they changed music. The film features brand new interviews with Roger Waters, David Gilmour & Nick Mason of Pink Floyd, Jimmy Page & Robert Plant of Led Zeppelin, Paul McCartney, Peter Gabriel, Graham Gouldman of 10cc, Noel Gallagher, and many more.
Squaring The Circle will premiere at Sundance Film Festival on July 7, before being released in UK cinemas and on demand from July 14.
Further
Read more on NME