Pink Floyd Light Show – Laser Spectacular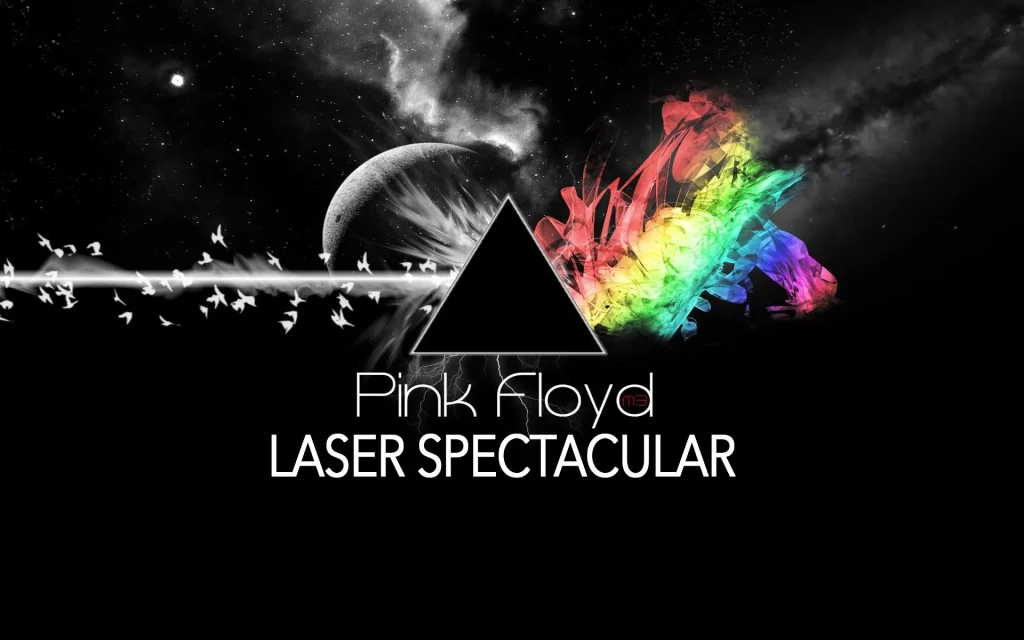 A Pink Floyd light show is something to behold looking at what Laser Spectacular have to offer. Based in Texas, USA. You can get tickets for this spectacular looking show.
Pink Floyd's Lighting over the Years
Pink Floyd were flung into stardom and their stages got bigger. With bigger stages came bigger lighting rigs. Pink Floyd light shows were well know for their lasers, particularly on The Division Bell Tour and World Tour. I remember watching David Gilmour live at the Royal Albert Hall on his On An Island tour. He had spectacular lasers shining all over the hall. It looked fantastic.
This laser spectacular show looks really good. If I lived closer by I would certainly visit.
Pink Floyd is renowned not just for its groundbreaking music but also for its innovative and mesmerizing light shows and visual presentations. From the band's early days in the late 1960s through to their later massive stadium tours, the light show became an integral part of the Pink Floyd live experience. Here's a brief rundown of the Pink Floyd light show:
The Beginnings in London's Underground Scene (1960s):
Pink Floyd was one of the pioneering bands of the London underground scene. Their early shows at venues like the UFO Club were characterized by experimental films being projected over the band as they played, creating a psychedelic backdrop to their music. Liquid light shows, a hallmark of psychedelic music concerts, were also a part of these early performances. These were created using coloured oils and slides, which were then projected onto screens or walls.
The Dark Side of the Moon and Beyond (1970s):
With the release of "The Dark Side of the Moon" in 1973, Pink Floyd's shows became more sophisticated. The iconic prism and rainbow design of the album cover was incorporated into their lighting effects.
The use of circular projection screens became a trademark of their live shows. Films, animations, and other visuals corresponding to their songs were projected onto these screens, enhancing the storytelling aspect of their performances.
Their concerts also started featuring props like the giant inflatable pig, which was associated with the "Animals" album.
The Wall Tour (1980-81):
One of Pink Floyd's most ambitious projects, "The Wall" tour, took their visual presentation to another level. As the band played, a massive wall was built brick by brick on stage, separating them from the audience. This served as a metaphor for alienation and was integrated with projections and theatrical performances. The Wall tour also featured large marionettes, animated projections, and even a crashing "plane" during certain performances.
Later Years and Tours:
As technology advanced, so did Pink Floyd's light show. Their tours in the late 1980s and the 1990s featured state-of-the-art lighting systems, lasers, and even more sophisticated projections.
Their Division Bell tour in 1994 was notable for its use of movable light pods, state-of-the-art lasers, and the continuation of the circular screen tradition.
Legacy
Pink Floyd set a precedent for rock bands. They demonstrated that concerts could be more than just musical events; they could be multi-sensory experiences. This legacy can be seen today as numerous bands invest heavily in visual effects to accompany their live performances. Over the years, the Pink Floyd light show became synonymous with the band's live performances, enhancing the atmospheric and emotional qualities of their music. Fans came to expect not just a sonic journey but a visual spectacle, making a Pink Floyd concert an unforgettable experience.
Links
Light Show Video