Pink Floyd MOJO/Q Special!
---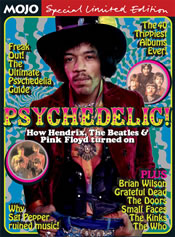 Click images to enlarge!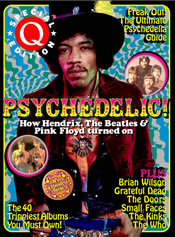 The delightful MOJO and Q Magazines have yet another Pink Floyd feature within them (previous news item)!
From Mark at eMap…
Psychedelic! How Hendrix, The Beatles & Pink Floyd Turned On A Q & Mojo special edition. On sale from 14 March.
Included alongside The Who, The Grateful Dead, Brian Wilson, The Small Faces etc are the 40 Trippiest Albums Of All Time, featuring The Piper At The Gates Of Dawn, PLUS a feature on the making of Piper… with revealing new interviews with Roger Waters and Nick Mason.
Order Online
Available as a Q Special Edition in the UK and a MOJO Special Edition in the US. On sale in all decent newsagents now or by ordering online from below.
Q magazine
MOJO Magazine
Source: [ Mark Blake, Editor in Chief, MOJO/Q]