Pink Floyd Newsletter Benefits
Our Pink Floyd Newsletter is a free premium feature of Neptune Pink Floyd for you. It is both completely free and very secure at handling your personal information.
Our newsletter is sent to you infrequently and only features the major Pink Floyd news. This means you are not being spammed and harassed by us. We only send a newsletter when something newsworthy is going on. Your privacy and security is very important to us. Your details are held securely and you can manage your subscription at any time.
Sometimes getting our Pink Floyd News via our social media platforms (Twitter and Facebook) can be unreliable due to algorithms deciding what you are going to see. Whilst convenient for news, it is easy to miss in your news feed. We recommend the old school email Pink Floyd newsletter so at least you are getting it in your inbox. You can then decide if you will read it. We think you will like it. Subscribe below.
Pink Floyd News You Might have Missed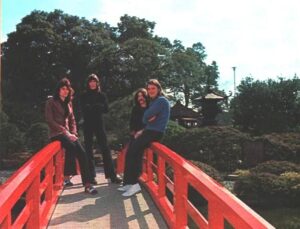 Here are some of the key Pink Floyd news in 2023:
Pink Floyd's 50th Anniversary: To celebrate the 50th anniversary of the classic album The Dark Side Of The Moon, a new deluxe box set was released on 24th March 2023. The box set includes a CD and gatefold vinyl of the new 2023 remastered studio album, Blu-Ray and DVD audio featuring the original 5.1 mix and remastered stereo versions.
Roger Waters' Performances: Roger Waters performed his Dark Side of the Moon Redux at The London Palladium.
Syd Barrett Questions Featured on BBC Mastermind: The popular BBC TV programme Mastermind featured a lady whose specialist topic was Pink Floyd's co-founder Syd Barrett.