Pink Floyd Top of the Charts and New Music Video
Great news. The mighty Pink Floyd is top of the UK physical charts this week new in at number one. This is not the download charts but the physical charts where people actually get a proper copy. The single is Hey Hey Rise Up which is a collaboration with Andriy Khlyvnyuk in support of Ukraine given the situation there.
The physical release also features a reworked version of Pink Floyd's A Great Day for Freedom which you can watch below. There has been all kinds of arguing and bickering on the internet about the credits on the reworked song with Jon Carin apparently not knowing the keyboard parts have been re-recorded. Quite the compliment from Jon thinking its his keyboarding, perhaps David is pretty good at keyboards too.
Using A Great Day For Freedom as the B-side of the new Pink Floyd single, Hey Hey, Rise Up seemed like an obvious and relevant choice. And David has, for some time, wanted to record a simpler more direct version of the song. So here it is, with a newly edited video taken from a Pulse rehearsal during Pink Floyd's two-week run at Earl's Court, London, in 1994. The recording, using the original drums and bass by Nick and David, has keyboards by Rick and backing vocals by Claudia, Sam and Durga taken from the Pulse rehearsals. New piano, Prophet 5 synthesiser and Hammond are played by David, as on the original demo.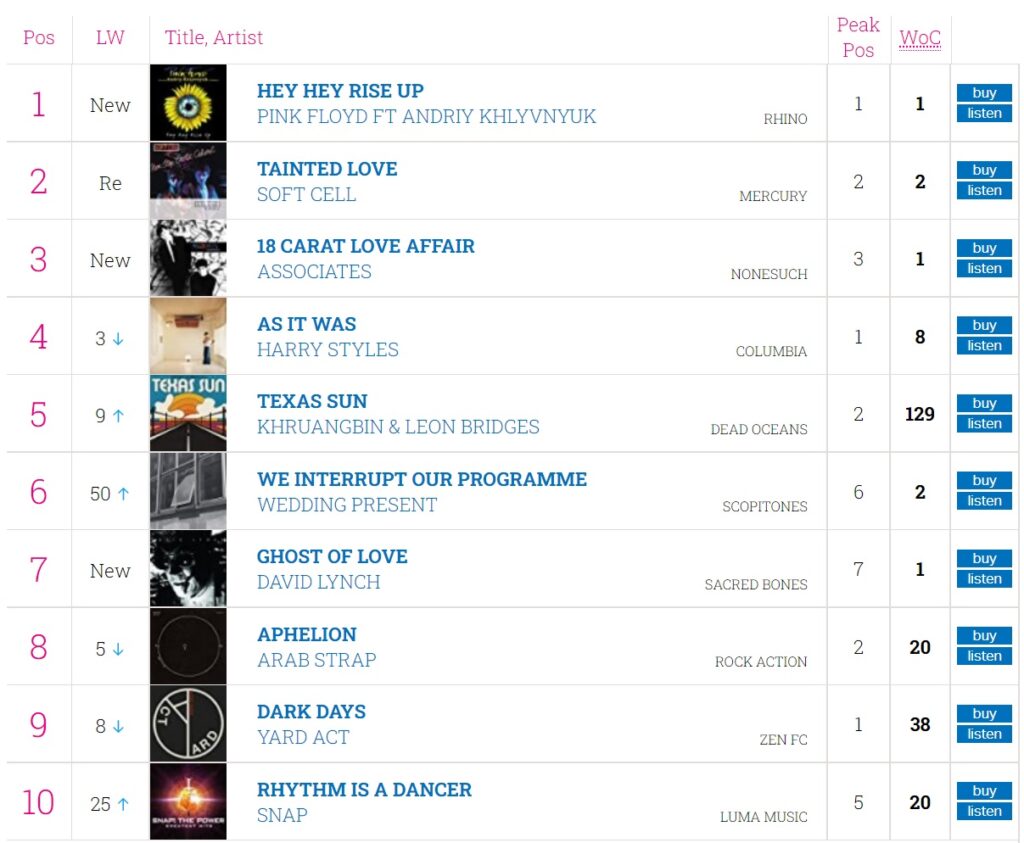 Jon Carin believes he played keyboard on the song. On the original perhaps, but not the reworked one.