Richard Wright Biography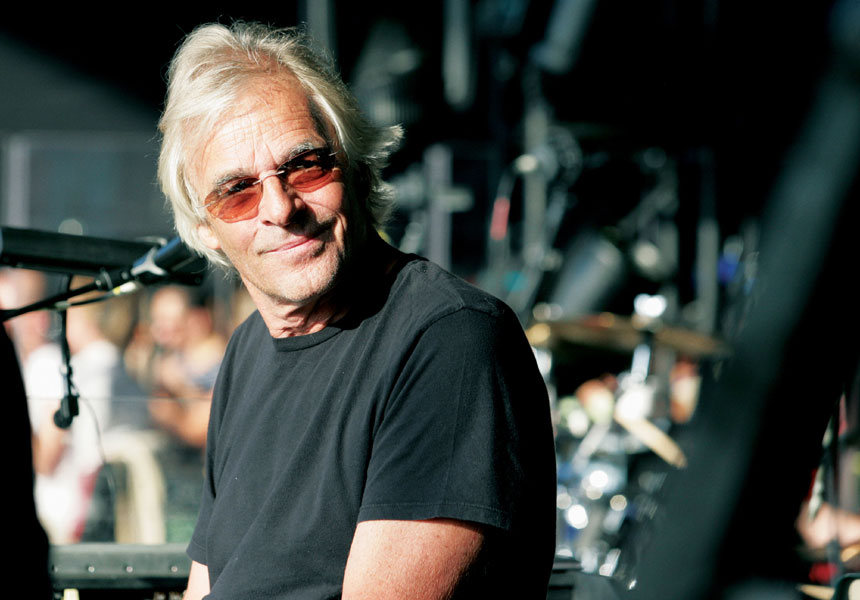 Richard Wright was an English musician and songwriter who is best known as the keyboardist, vocalist, and founding member of the legendary progressive rock band Pink Floyd. Born on July 28th, 1943 in London, England, Wright grew up in a musical family and showed an early aptitude for the piano.
Wright began his musical career as a session musician, playing on a number of recordings by other artists. He met Roger Waters and Nick Mason while studying architecture at the London Polytechnic, and the three of them formed Pink Floyd in 1965. Wright was the band's keyboardist and played a variety of other instruments, including the organ and synthesizer. He was also a key songwriter and vocalist for the band, contributing to many of Pink Floyd's biggest hits.
Throughout his career with Pink Floyd, Wright was known for his innovative and groundbreaking keyboard playing, which helped to define the band's sound. He was also an active participant in the band's creative process, co-writing many of their songs and playing a key role in the production of their records. Despite his talent and contributions to the band, Wright was often overlooked by the media and was not as well-known as some of his bandmates.
In the late 1970s, Wright left Pink Floyd due to creative differences with the other members of the band. He continued to work as a solo artist and producer, releasing several critically acclaimed albums and collaborating with other musicians. He eventually returned to Pink Floyd in the 1990s and played on the band's final albums, "The Division Bell" and "The Endless River."
Wright was widely respected by his peers and was considered one of the greatest keyboardists of his generation. He was known for his virtuosity and for his innovative approach to keyboard playing, which helped to shape the sound of progressive rock music. He was also a talented songwriter and vocalist, and his contributions to Pink Floyd's music are widely regarded as essential to the band's success.
In addition to his musical achievements, Wright was also known for his philanthropic work. He was an advocate for environmental causes and was active in a number of charitable organizations throughout his life. He was also a respected producer and collaborated with a number of other musicians, helping to shape the sound of the music world in the latter part of the 20th century.
Sadly, Wright passed away on September 15th, 2008 at the age of 65. Despite his untimely death, his legacy continues to live on through his music and through the impact that he had on the world of rock music. He is widely remembered as one of the greatest keyboardists and songwriters of his generation and as a key member of one of the greatest bands in the history of rock music.
In conclusion, Richard Wright was a talented and innovative musician who made a lasting impact on the world of rock music. He was a founding member of Pink Floyd and was an integral part of the band's sound and success. Despite his often-overlooked contributions, he was widely respected by his peers and was considered one of the greatest keyboardists of his generation. Wright's philanthropic work and his contributions to the world of music will continue to be remembered and celebrated for many years to come.