Sotheby's Auction of Pink Floyd's The Wall Original Paintings – See the Artwork up close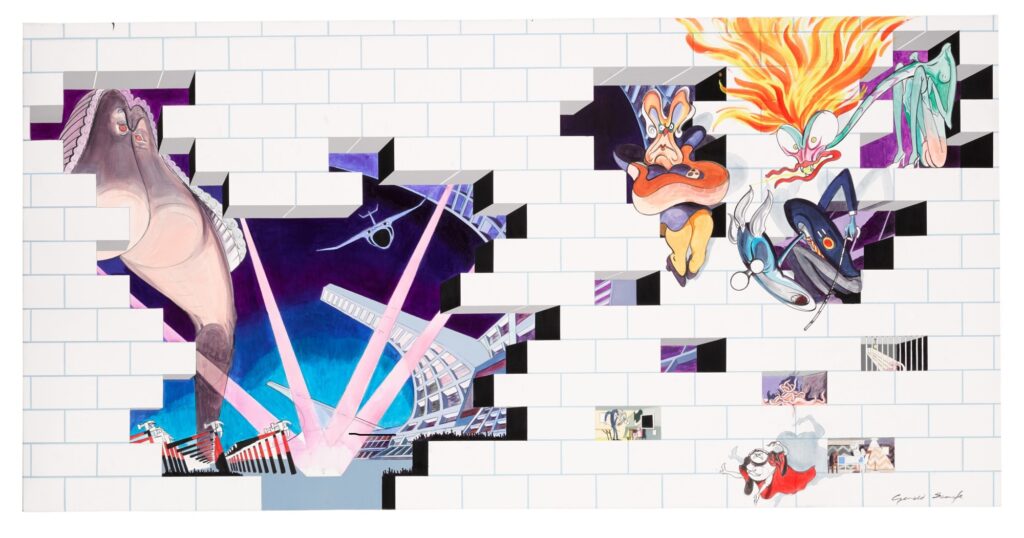 Gerald Scarfe created the iconic album artwork that accompanied The Wall album. His style is instantly recognisable and brought an already vivid album to life. Whether it was the wraparound simple image of the actual Wall, the marching hammers, the Teacher pushing those poor children to their psychological limits, or that flower doing you know what!
Good news for those with incredibly deep pockets, or willing to sell their car/home to finance their spending spree. Sotheby's auction house in London have several lots coming up which are once in a lifetime purchases. It is part of their Made In Britain online auction, it runs from 10am GMT on 9th to 16th March 2021, there is something for every price point as the non-Floyd stuff starts at £200!
These 8 examples below range from £3,000 to £60,000 so I hope you have been saving hard!
Take a look at the listings on the Sotheby's auction page, and then the links to each individual item are underneath each of the images below. Click each image to see a high resolution picture of the Gerald Scarfe artwork. The detail is amazing love the pen and watercolour.
…We came in!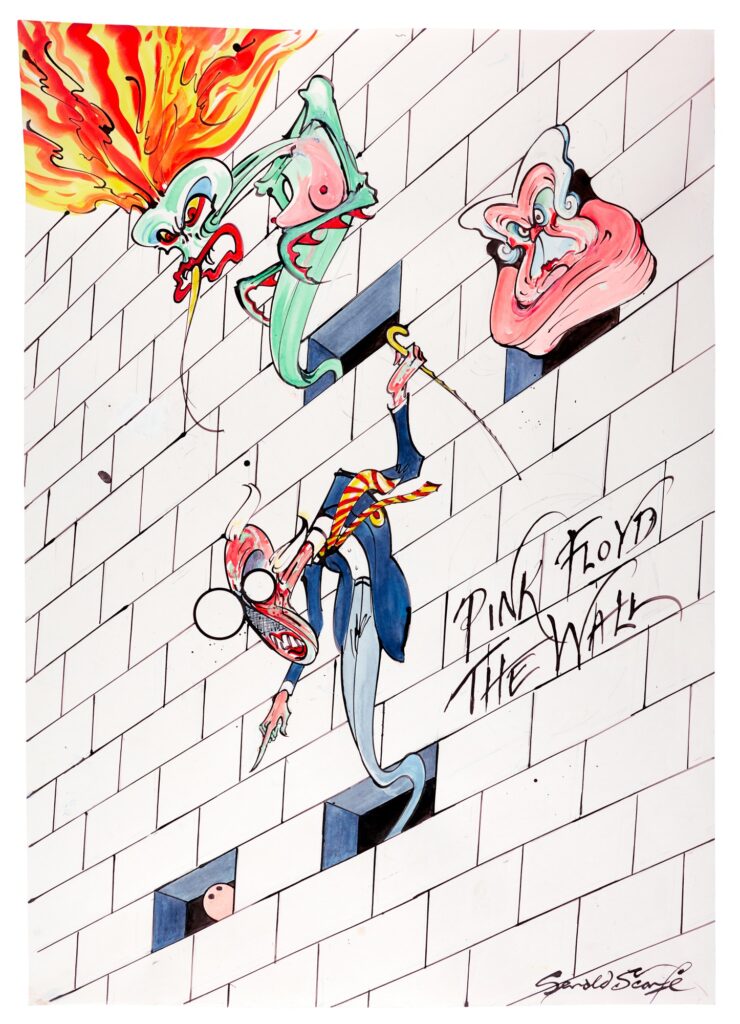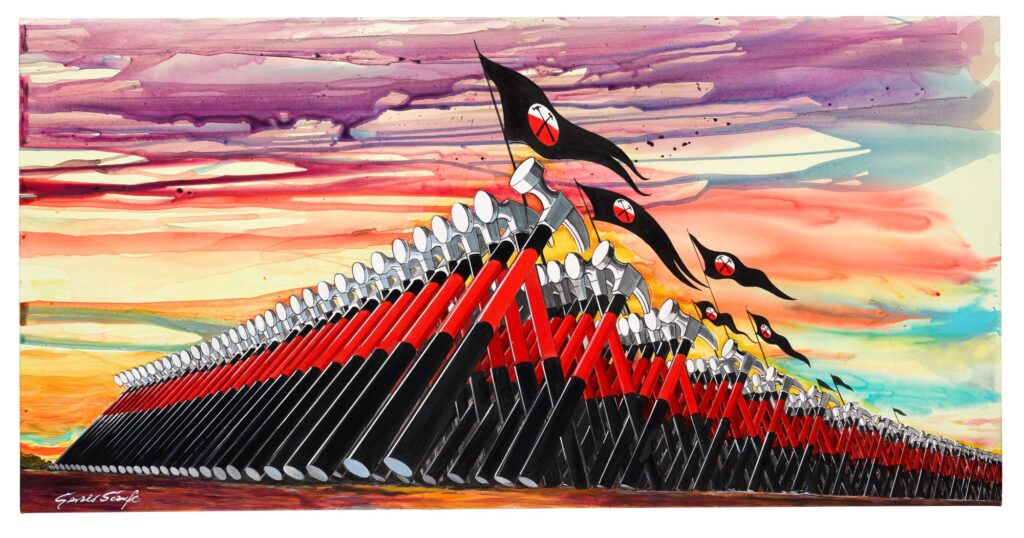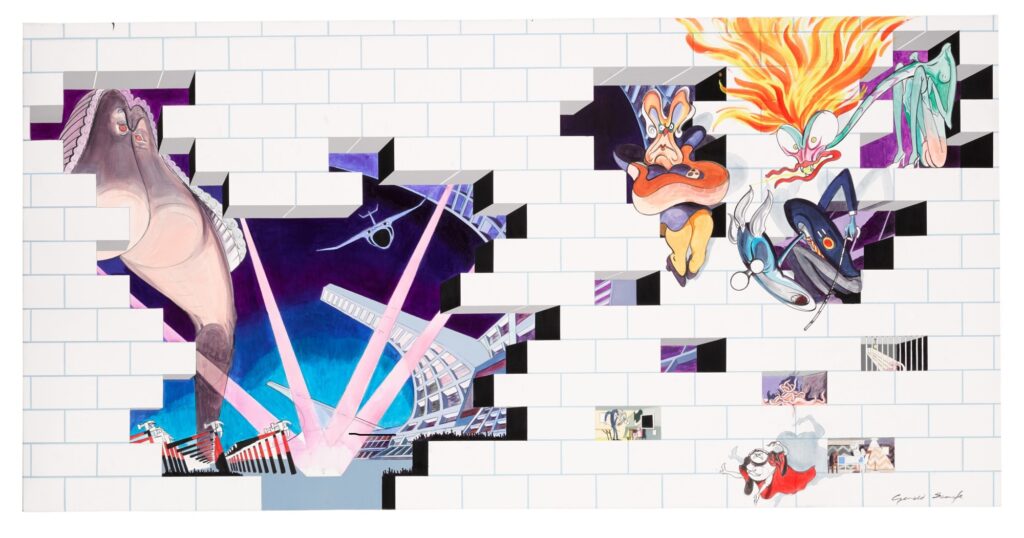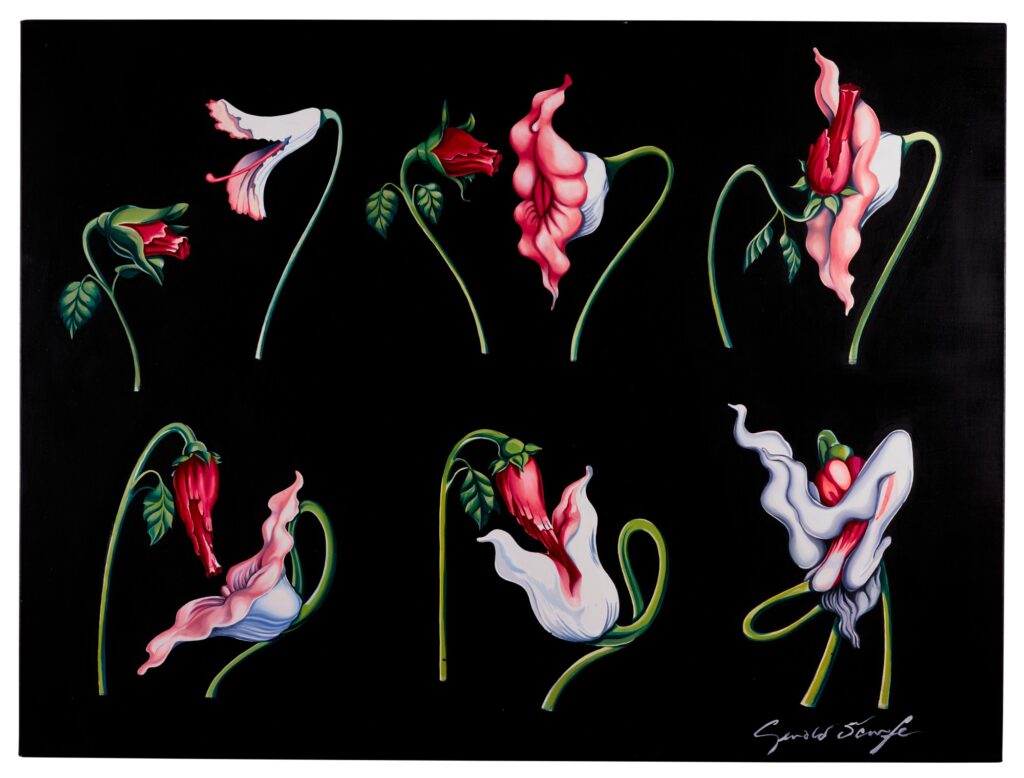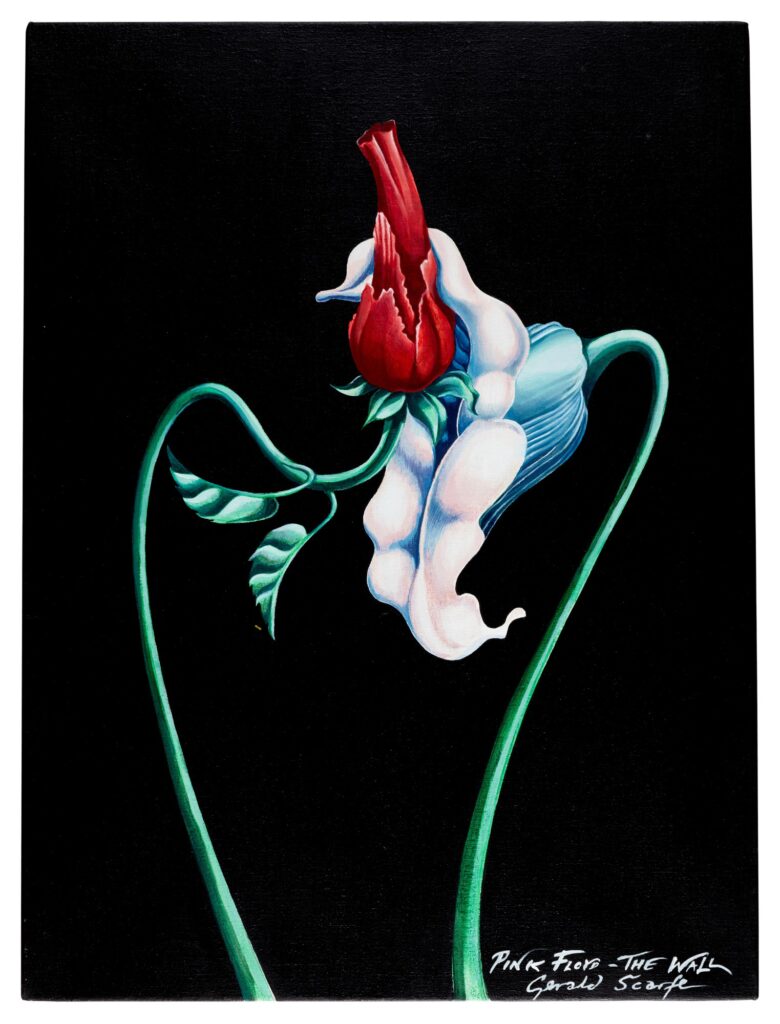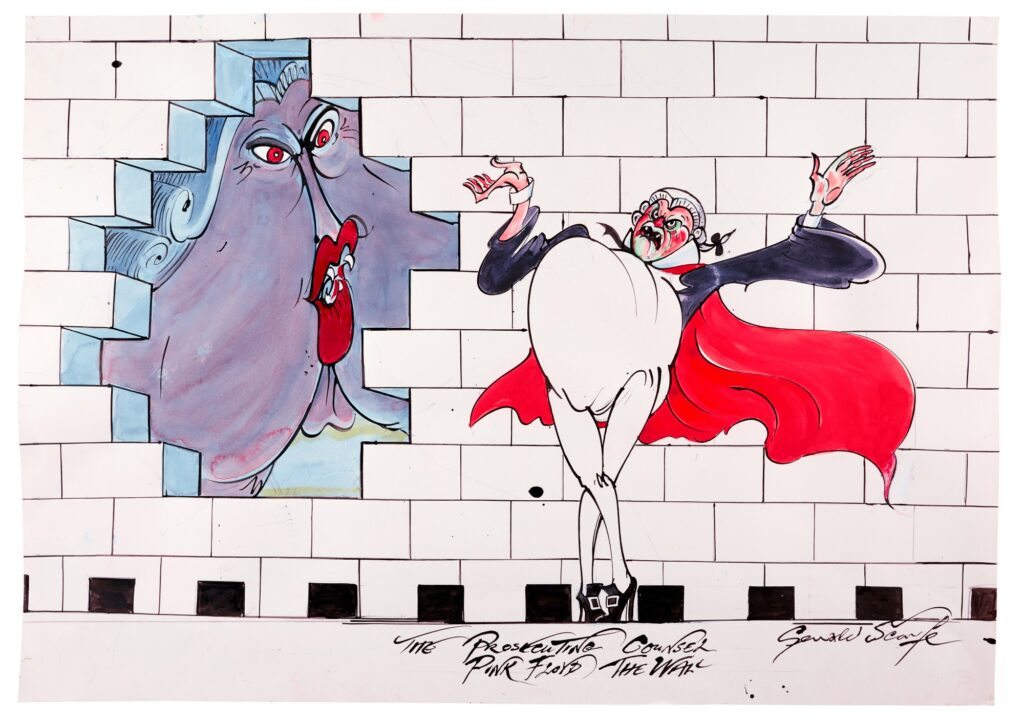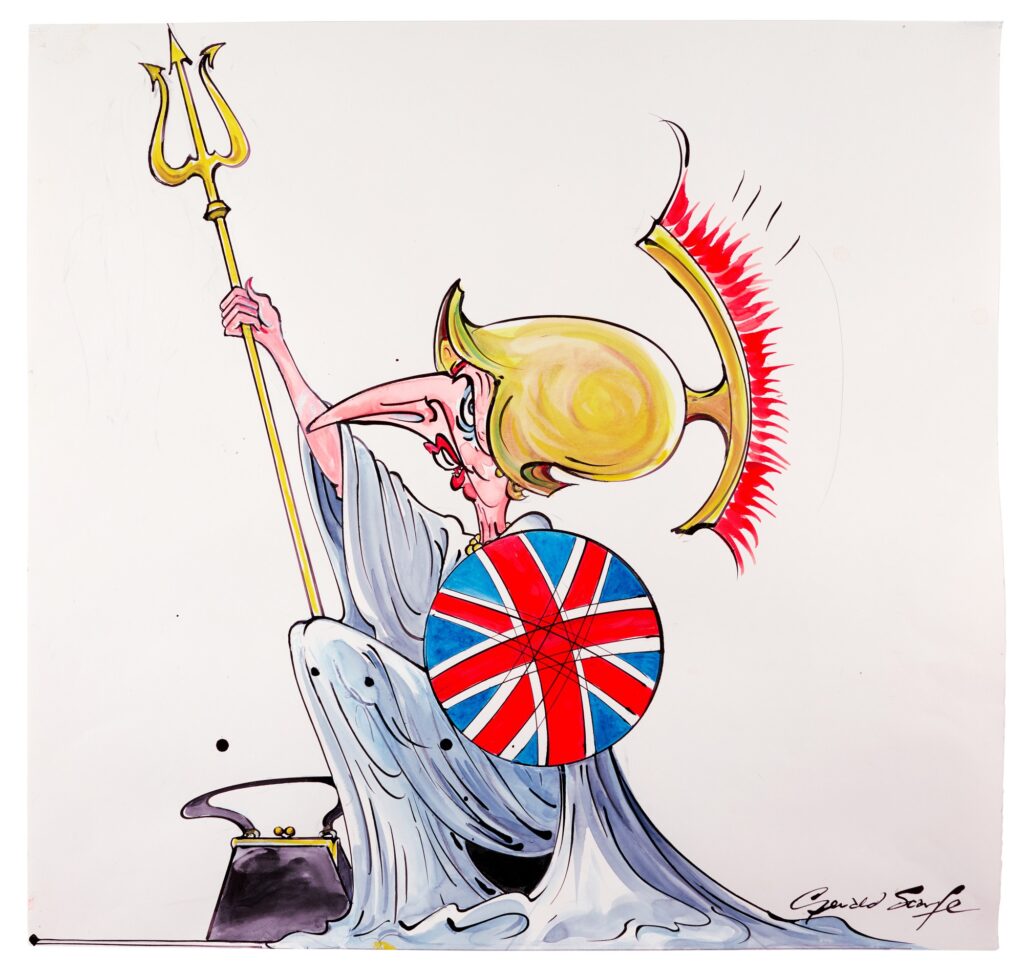 Isn't this where…
Discuss on the forum or view the Gerald Scarfe Artwork gallery