Dick Parry, Pink Floyd Saxophonist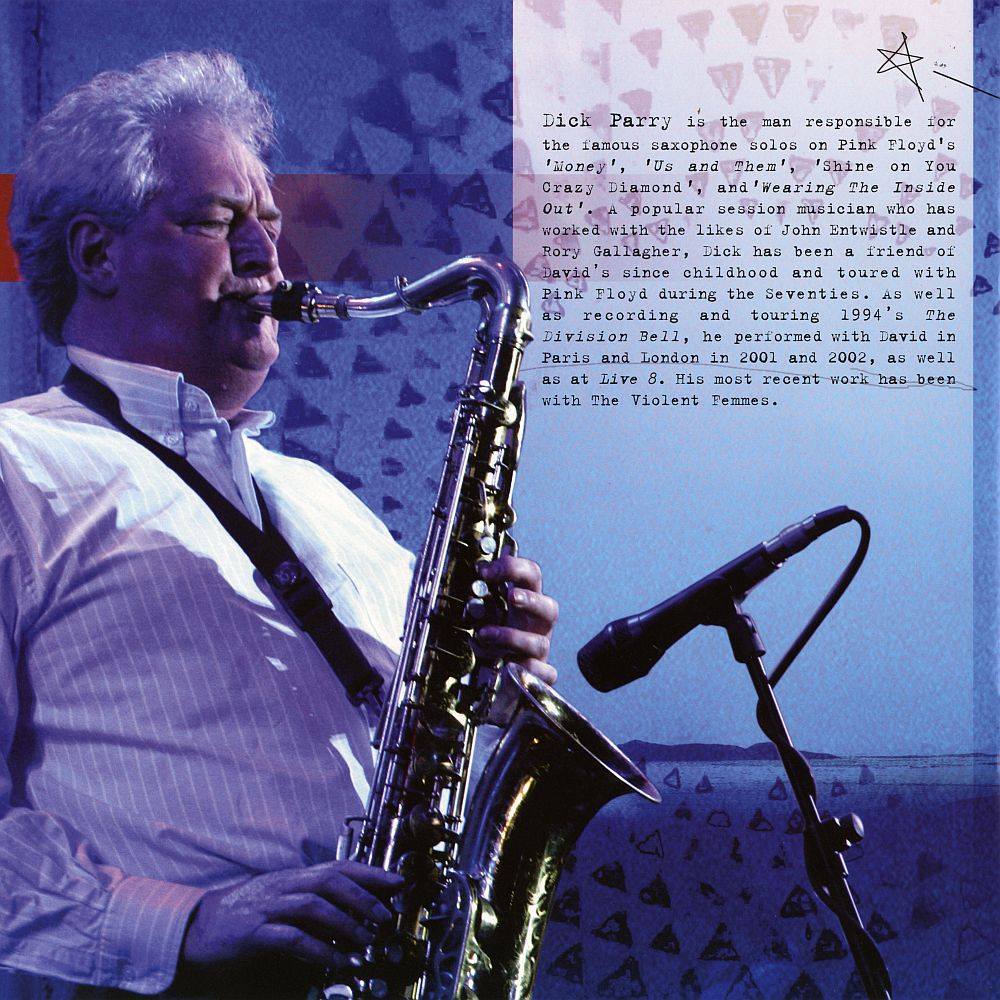 Dick Parry, an English saxophonist, is most renowned for his contributions to Pink Floyd, one of the most influential rock bands of the 20th century. His biography, particularly focusing on his time with Pink Floyd, intertwines with the band's evolution and its experimentation with progressive rock.
Born in Kentford, England on 22 December 1942, Parry's early life details are relatively obscure, but his musical journey took a significant turn when he joined Pink Floyd. His association with the band began in the early 1970s, a period when Pink Floyd was delving deeper into experimental and progressive rock, moving away from their psychedelic roots.
Pink Floyd Sax Player, Studio Albums
Parry's most notable contributions were on two of Pink Floyd's landmark albums: "The Dark Side of the Moon" (1973) and "Wish You Were Here" (1975). On "The Dark Side of the Moon," Parry played the tenor saxophone on the tracks "Money" and "Us and Them," both of which became iconic in the band's discography. His saxophone solos added a distinctive jazz-inflected layer to the album's complex sonic palette, contributing significantly to its timeless appeal and critical acclaim. He also played on The Division Bell adding saxophone to Wearing the Inside Out.
In "Wish You Were Here," Parry's saxophone can be heard on the track "Shine On You Crazy Diamond," a tribute to former band member Syd Barrett. His playing on this track further cemented his role as a vital contributor to Pink Floyd's sound during this era.
Pink Floyd Live Sax Player
Parry's involvement with Pink Floyd was not limited to studio recordings. He also accompanied the band on several tours, bringing his saxophone skills to live performances, which were integral to Pink Floyd's reputation as a pioneering live act.
Aside from his work with Pink Floyd, Dick Parry's career includes collaborations with other artists and contributions to various music projects. However, it is his association with Pink Floyd that remains the most highlighted aspect of his musical legacy.
Parry's work with Pink Floyd during the 1970s represents a significant chapter in both his career and the band's history. His saxophone playing not only complemented the band's experimental sound but also added a new dimension to some of their most celebrated compositions. This period of his career showcases the symbiotic relationship between a session musician's unique talents and a band's creative vision, illustrating how such collaborations can yield timeless musical masterpieces.
Dick Parry Information