Listen To Pink Floyd's One Slip Remixed 2019 Version
As part of the promotional material for the forthcoming Pink Floyd Later Years box-set, you can now have a listen to the re-mixed One Slip song from the A Momentary Lapse of Reason album.
Don't miss the news, get our Pink Floyd Newsletter
The release of The Later Years project gives an opportunity for a fresh overview of the A Momentary Lapse Of Reason album. By returning to some of Richard Wright's original keyboard parts and by re-recording new drum tracks with Nick Mason, producers David Gilmour and Bob Ezrin have restored the creative balance between the three Pink Floyd members.
The lavish box set is released at the end of November right there at "pay day" but is also competing with "black friday" and paying your mortgage!
Pre-Order Now from Amazon.co.uk or Amazon.com for International orders. There is a much cheaper preview in the form of the LPs. You can see the track listings and pictures on the Pink Floyd Later Years Boxset page.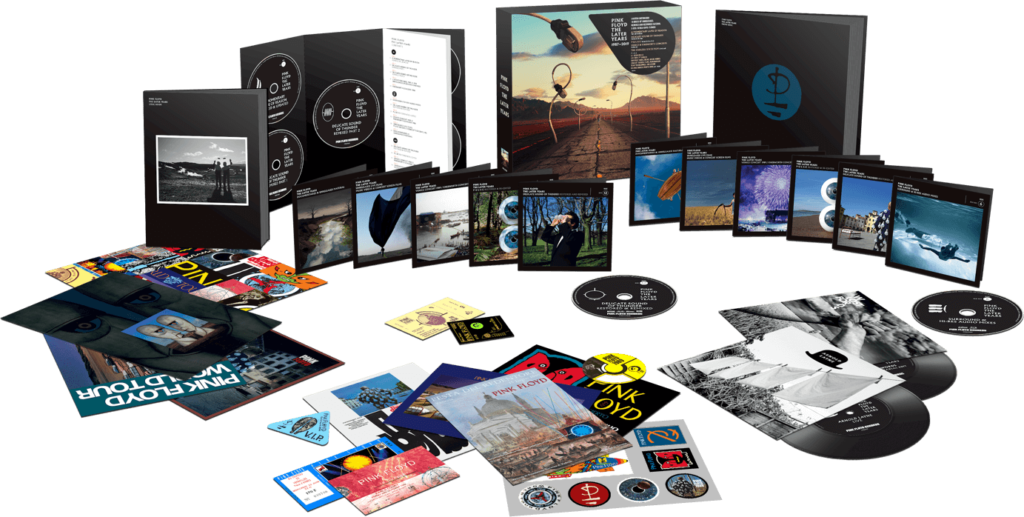 So, what do you think of the new remixed version of One Slip? Leave a comment below. Alternatively, discuss on the forum.