Polly Samson Lyricist and Author, Biography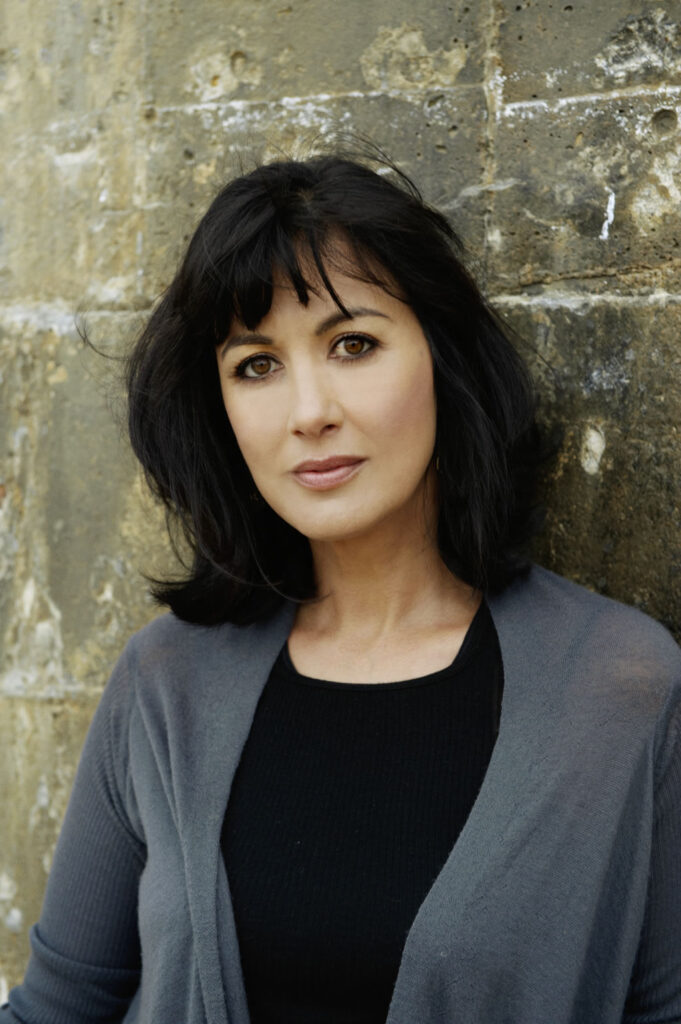 Polly Samson is a British author and lyricist. Born in London on 29th April 1962, she grew up in a creative and artistic family and was exposed to literature, music, and poetry from an early age. This early exposure to the arts helped shape her interests and led her to pursue a career in writing.
Brief Timeline
In the seventies the family moved first to Cornwall, then Devon. A solitary child, Polly began writing and illustrating stories and poems from an early age. Eventually, after many attempts, a story about a lonely badger won a Blue Peter badge. It was the high point of her childhood. There were few high points at school and she was eventually asked to leave the sixth form of Newton Abbot Grammar School after which she spent a year working as a telex operator for a clay company.
At eighteen she moved to London and at her grandmother's insistence got a job in publishing. Eighties publishing turned out to be a world she loved and thrived in and at the age of twenty-four she was appointed to the board of Jonathan Cape.
In the early 1980s, Polly became involved in the music scene and began working as a journalist, writing about music and popular culture. She eventually became a lyricist and began collaborating with some of the biggest names in the music industry, including David Gilmour of Pink Floyd.
In 1994, Polly married David Gilmour and they have been together ever since. Over the years, she has continued to work with Gilmour as a lyricist, contributing to several of his albums.
Lyricist for Pink Floyd and David Gilmour
Polly Samson has made significant contributions as a lyricist for Pink Floyd, particularly in their later years. She is married to David Gilmour, Pink Floyd's guitarist, and her involvement with the band's music began in the 1990s.
The Division Bell (1994): Samson is credited as a co-writer on seven of the eleven tracks of Pink Floyd's album "The Division Bell." This album marked one of her first major contributions to the band's music. "The Division Bell" was a significant release for Pink Floyd, coming at a time when the band had evolved its sound and was dealing with various internal changes​​​​​​.
On An Island (2006): Although technically a David Gilmour solo album, "On An Island" featured lyrics written by Samson. This collaboration was a continuation of her involvement with Gilmour's music, showcasing her talent as a lyricist beyond the sphere of Pink Floyd​​​​.
The Endless River (2014): Samson contributed lyrics to "Louder than Words," the only track with sung lyrics on Pink Floyd's final album, "The Endless River." This album was notably composed of material that was initially recorded during the sessions for "The Division Bell." Her work on this album further cemented her role as an integral part of Pink Floyd's later creative process​​​​.
Additionally, Samson has written lyrics for other Gilmour solo projects, including "Rattle That Lock" (2015), where she contributed to half of the album's tracks. Some of her lyrics for this album were inspired by "Paradise Lost," an epic poem by John Milton​​.
Overall, Polly Samson's contributions to Pink Floyd and David Gilmour's solo work have been significant, particularly in the area of lyric writing, where she has played a major role in shaping the narrative and thematic elements of their later music.
Polly Samson Novelist
In addition to her work as a lyricist, Polly is also an accomplished novelist. She has published several novels, including "Out of the Picture," "Perfect Lives," and "A Theatre for Dreamers." Her novels often explore themes of relationships, family, and the search for identity, and have received critical acclaim.
Disagreements with Roger Waters
Polly Samson, the wife of Pink Floyd guitarist David Gilmour, publicly criticized Roger Waters on social media, calling him an "anti-semite" and a "Putin apologist." In a tweet, she described Waters as "antisemitic to [his] rotten core" and accused him of being a "lying, thieving, hypocritical, tax-avoiding, lip-synching, misogynistic, sick-with-envy, megalomaniac"​​.
This criticism from Samson followed an interview Roger Waters had with the German newspaper Berliner Zeitung, where he made controversial comments. In this interview, he questioned if Vladimir Putin might be a "bigger gangster" than Joe Biden and commented on the profit motives for supplying arms to Ukraine. He also stated that Israel was involved in "genocide," comparing the perceived superiority of Israeli Jews over Palestinians to colonial attitudes​​.
In response to Samson's accusations, Roger Waters' team posted on his Twitter handle, refuting her claims as "incendiary and wildly inaccurate." Waters was reportedly seeking advice on his position regarding these allegations. Additionally, a joint statement from his legal team and UK manager declared that the accusations of antisemitism against Waters were baseless and unconstitutional. They stressed that Waters is not antisemitic and that if these attempts to silence him were unchallenged, it could have significant implications for artists and activists worldwide​​​​​​.
The feud between Waters and Gilmour dates back to 1985, when Waters left Pink Floyd, leading to a lawsuit and ongoing tensions over the years​​.
Polly Samson Facts
Polly Samson was born on 29 April 1962 in London, England. Her father was Lance Samson, a newspaper editor and diplomatic correspondent for the Morning Star. Her mother was Esther Cheo Ying, a writer of Chinese descent who served as a Major in Mao Zedong's Red Army.
Polly Samson had a troubled childhood and became homeless after giving birth to her first son, Charlie, with the writer Heathcote Williams. She later met David Gilmour at a party in 1991 and married him in 1994. Gilmour adopted Charlie and they have three other children: Joe, Gabriel, and Romany.
Polly Samson started her writing career as a publicist for Williams' book-length poem Whale Nation (1988). She then published her first collection of short stories, Lying in Bed (Virago 1999), and her first novel, Out of the Picture (Virago 2000). Her other books include Perfect Lives (Virago 2010), The Kindness (Bloomsbury 2015), and A Theatre for Dreamers (Bloomsbury 2020).
Polly Samson is credited as a co-writer on seven of The Division Bell's 11 tracks, and is one of only two female co-writers of any Pink Floyd songs. She also wrote lyrics for Gilmour's solo albums On an Island (2006), The Endless River (2014), and Rattle That Lock (2015). Some of her lyrics were inspired by Paradise Lost, an epic poem by John Milton.
Polly Samson has performed on piano and vocals with Gilmour on some of his tours and concerts. She has also done readings from her novels and answered questions from the audience. Her latest tour, A Theatre for Dreamers, was based on her novel of the same name, which is set on Leonard Cohen's Hydra in 1960.