Pink Floyd Atom Heart Mother Special Edition 2023
Pink Floyd Atom Heart Mother Special Edition: Pre-Order Now!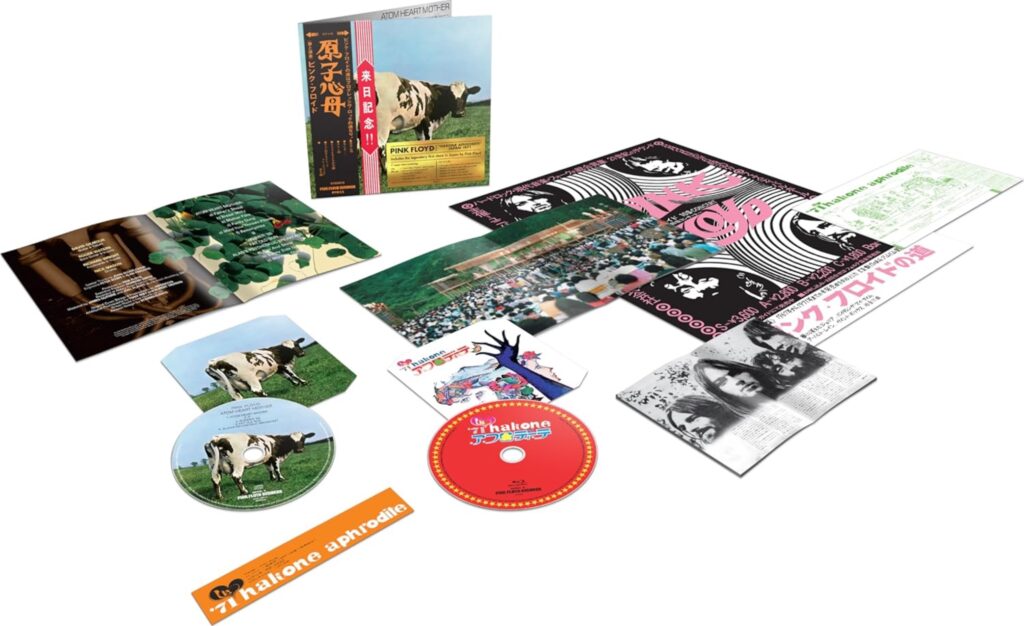 Pink Floyd will release a special edition of their "Atom Heart Mother" album on 8th December.
This 2-disc set includes the album on CD and a Blu-ray of the iconic "Atom Heart Mother (Suite)" performed at the Hakone Aphrodite Festival in Japan, 1971. This never-before-seen footage, previously part of The Early Years box set, has been enhanced from an original tape recently found.
Pre-Order from Amazon.co.uk or Amazon.com (Affiliate links)
What's Inside the Set?
A Blu-ray with the only available 16-minute footage from the Hakone Aphrodite Festival because it wasn't filmed officially
Behind-the-scenes documentary: Dive into Pink Floyd's journey in Japan, from airport arrivals, hotel stays, press meets, bullet train rides, to the concert setup.
Exclusive Memorabilia: A unique photo book with rare images, replica pamphlet, poster, concert ticket, and event flyer.
A Dive into History
Held over 50 years ago, the Hakone Aphrodite Festival was Japan's first major outdoor rock event. On August 6th and 7th, 1971, beside the serene Hakone Ashinoko Lake, Pink Floyd headlined, marking their debut performance in Japan. The event, aiming to be the Japanese counterpart to Woodstock, welcomed numerous international acts, introducing rock festivals to many fans in the country.
During the historic gig, Pink Floyd showcased tracks from their just-released "Atom Heart Mother" and previewed songs from the upcoming "Meddle" album. Regrettably, there's no official footage of other songs like "Careful With That Axe, Eugene", "A Saucerful Of Secrets", and "Echoes". However, attendees reminisced about the ethereal show, further amplified by natural fog from the lake. The use of massive PA systems, then a novelty in Japan, is believed to have revolutionized Japanese stage production.
Preview of the Video
Take a look at this YouTube video from Sony Japan that compares the original footage to the enhanced footage. It looks rather a lot better.
Pre-Order the Atom Heart Mother Special Edition now!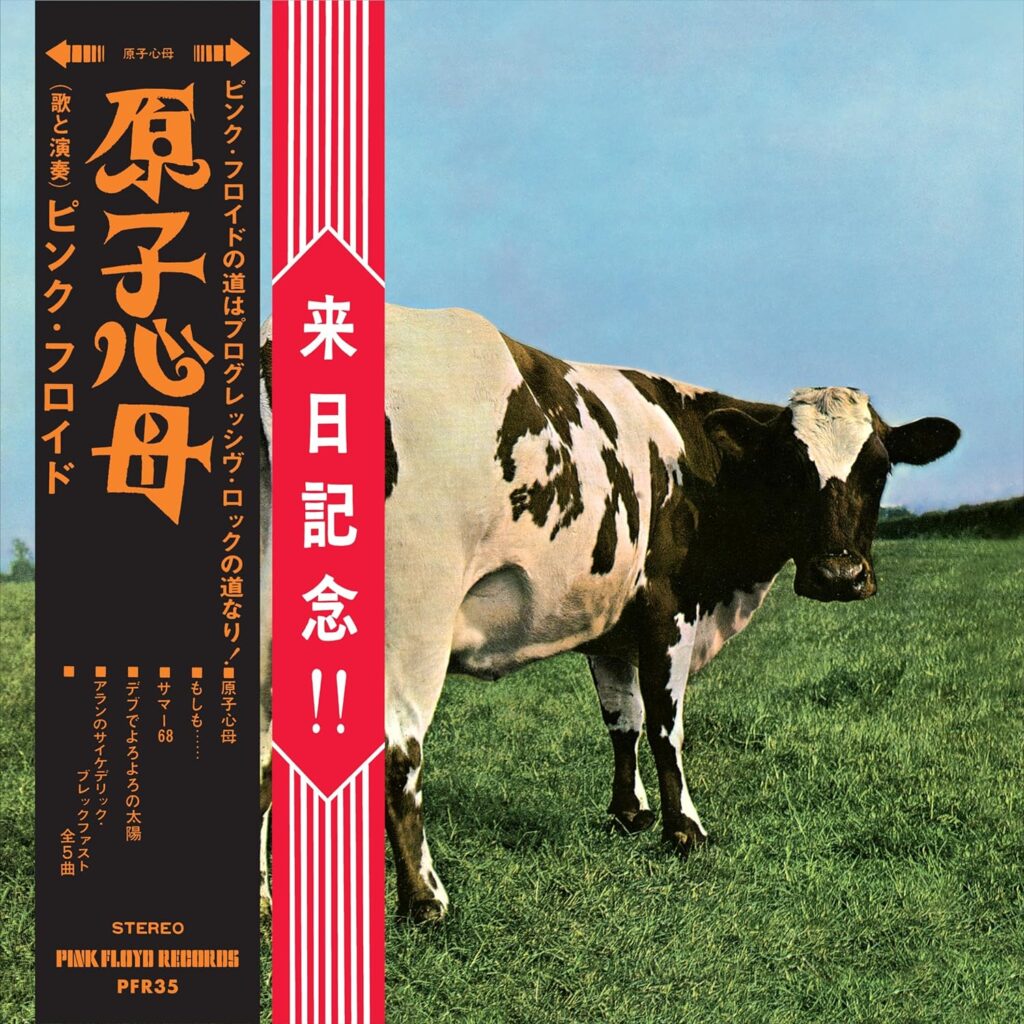 Links – Official Pink Floyd News –