Rick Wright's Wet Dream Remix Out July 2023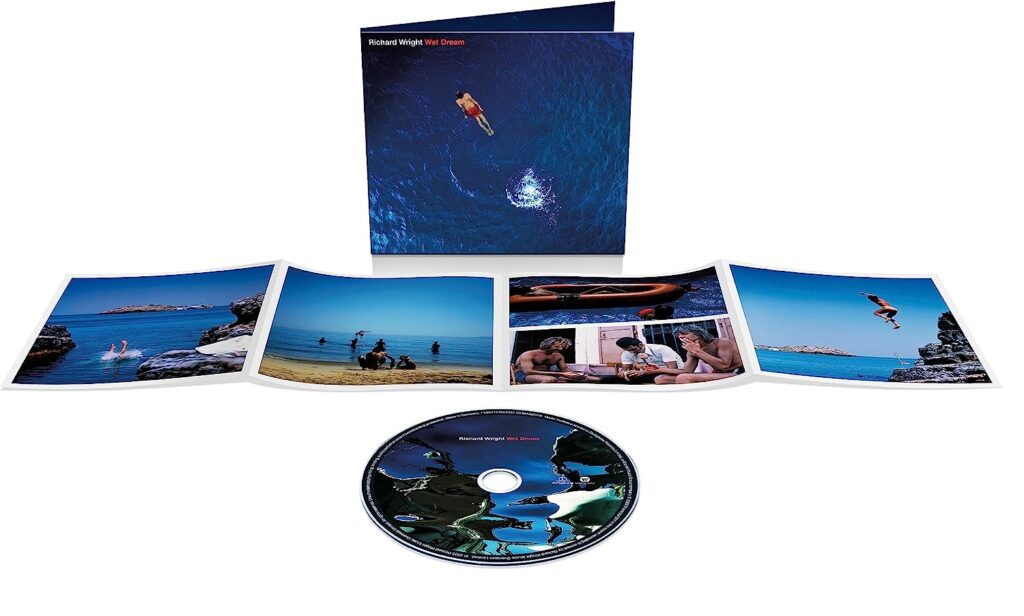 Pink Floyd keyboard player Richard Wright would have celebrated his 80th birthday this coming 28th July 2023. To mark the occasion, one of his solo albums, Wet Dream, has been remixed by Steven Wilson and has been given new cover art. It will be released as CD and also on streaming platforms initially. It will be released on deep blue transparent marbled vinyl, Blu-ray and Dolby Atmos on 29th September 2023.
There will be pictures and videos never before seen from Rick's life included. Also, the new mix additionally includes 2 extra passages of music that were edited out of the original mix.
Producer Steven Wilson said, "For anyone hearing the album for the first time it will become apparent just how much of Richard's DNA runs through Pink Floyd. His distinctive rhythm patterns, signature keyboard sounds, vocals, jazz influences, and style of play exude throughout."
Grab a copy of the new album mix from Amazon.co.uk or Amazon.com
Although the album did not have much commercial success there are some great songs on there and certainly well worth a listen. It is really exciting it will be available and in print again on vinyl in particular. It is often said that Pink Floyd is not just one dominant member but rather the product of everyone's input. Rick's input and style is clearly demonstrated on this album and is a pleasure to listen to. You can certainly hear what he contributed to Pink Floyd.
Cover Art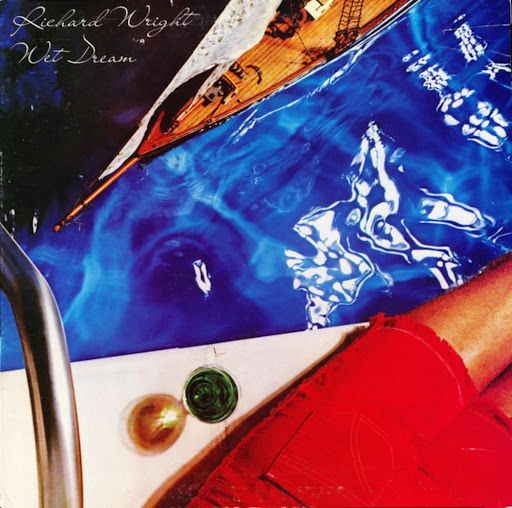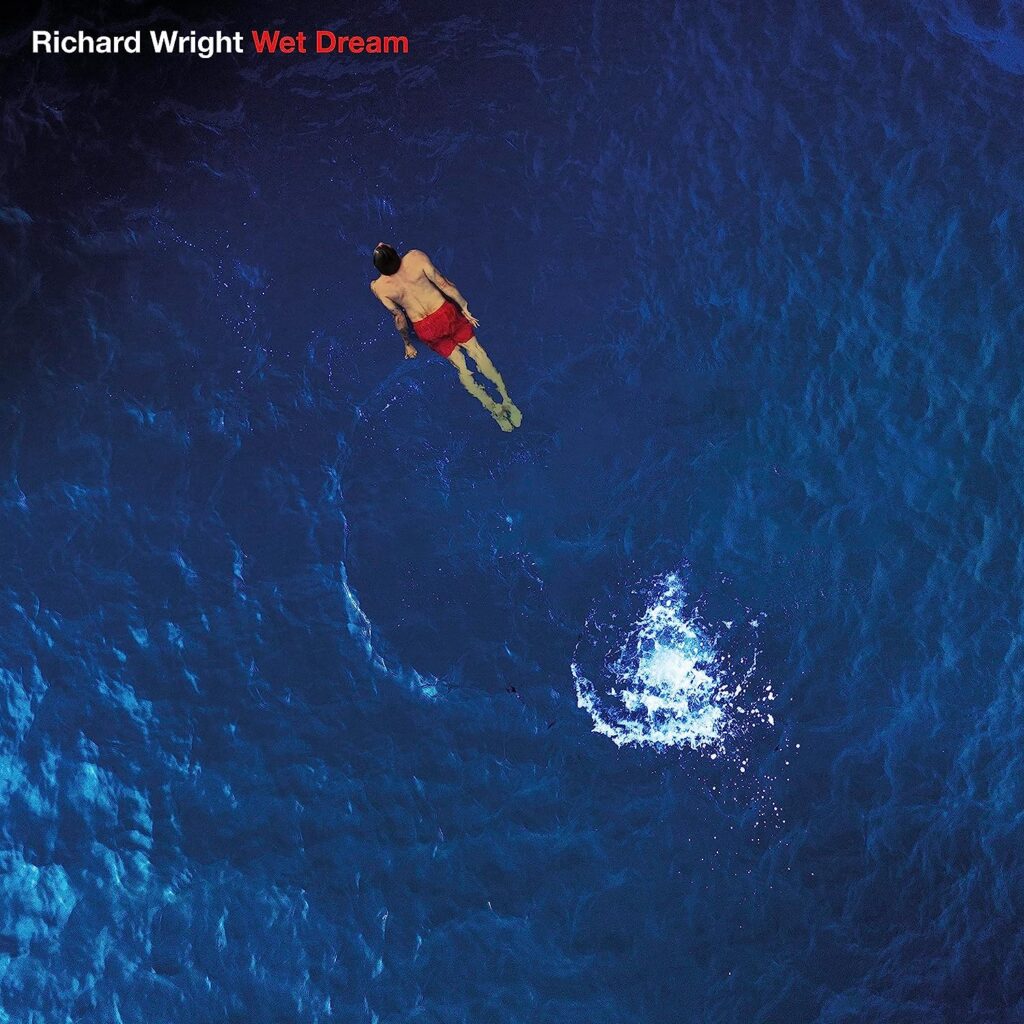 The original cover art was done by Hypnosis by Aubrey Powell and Rob Brimson. It focused on Rick's love of his boat and the open sea. On a calm day, there is much peace and tranquillity at sea away from the every day life! There is new cover art which some people might say was not necessary, other people may say it looks fantastic and more modern. It still focuses on water/boats and holidays still exploring the nautical theme. It was commissioned by Rick's children Gala Wright and Jamie Wright. All formats feature images and brand-new artwork commissioned and art-directed by Gala and Jamie and designed by Carl Glover. The original Hipgnosis artwork features in the vinyl booklet.
The album was recorded in France at Super Bear Studios. The album has been remixed by producer Steven Wilson. The original recording features guitar work from long time Pink Floyd family member Snowy White and also Mel Collins on sax (King Crimson).
You can have a listen to the original album below. A couple of my favourite songs on there include Against The Odds, written by Richard Wright and his wife at the time Juliette Gale who was involved in the early days of Pink Floyd, and Pink's Song.
With all the box sets and things that exist for Pink Floyd, there is probably a missed and welcome opportunity missed here in the fact they could have released a box set including Rick's other solo album Broken China and Identity done in the band Zee.
The new mix will be available for streaming on the likes of Spotify. But for now, you can have a listen to the original 1978 mix below.
Grab a copy of the new album mix from Amazon.co.uk or Amazon.com
Listen to 2023 Remix of Cat Cruise from Wet Dream
You can listen to Cat Cruise on Spotify and probably other streaming platforms to hear what has been done to the album. Sounds fantstic.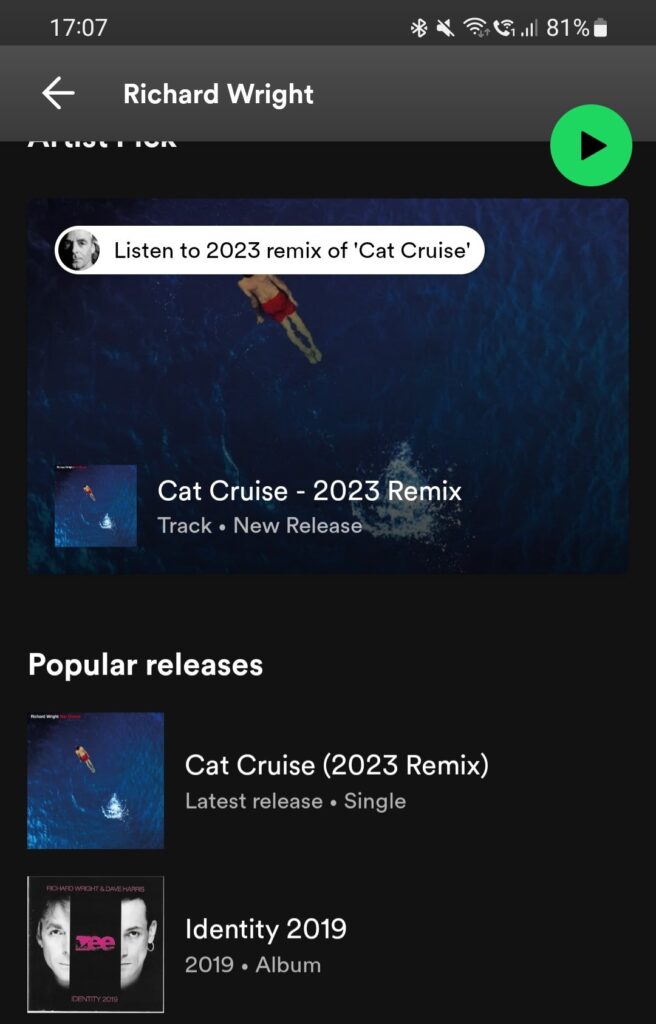 The news was from the Pink Floyd Collectors Facebook page and Steve's twitter.