Polly Samson Book Now With Signed Bonus CD [Gilmour & Samson]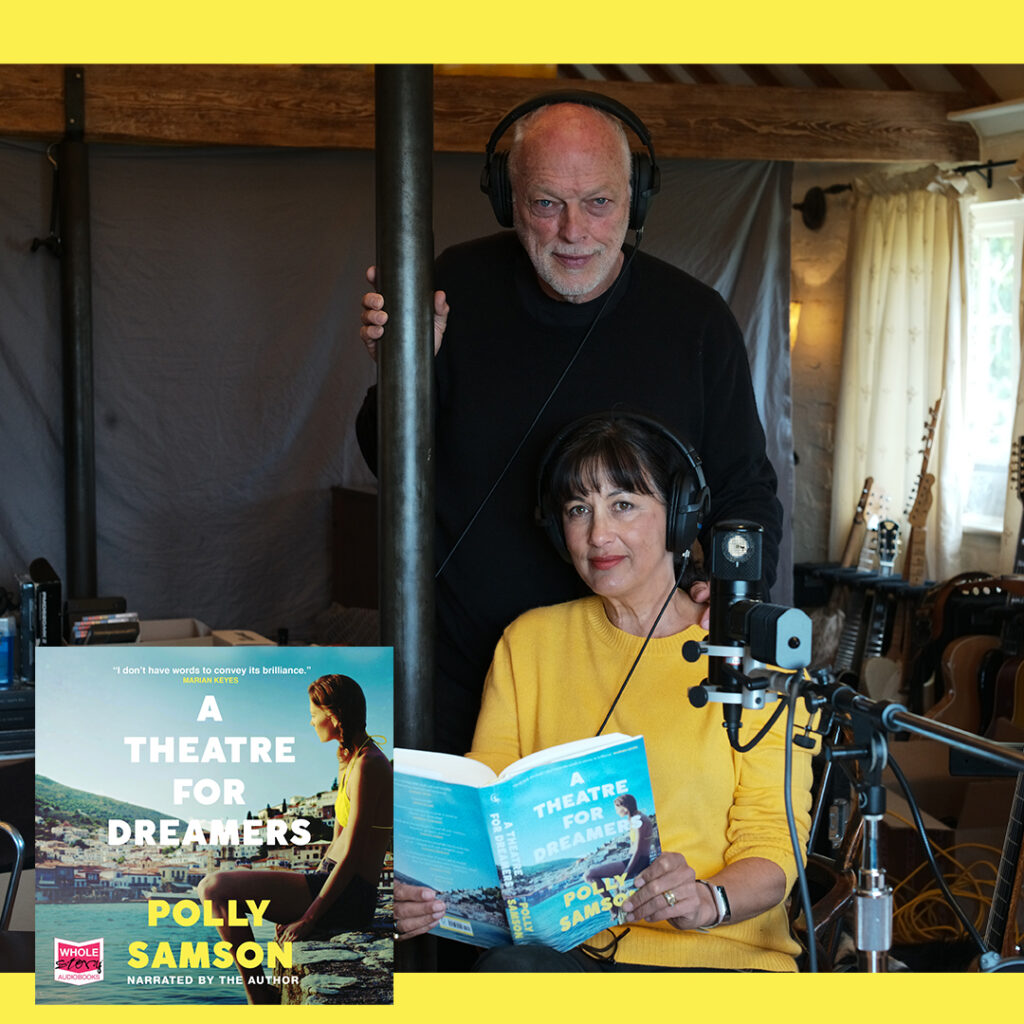 Author and lyricist Polly Samson released her latest book A Theater for Dreamers last year and there is now a bonus edition that comes with a signed CD featuring 4 new tracks. The CD is limited in number available obviously and is signed by David Gilmour and Polly Samson (so it says on my order confirmation email). Get yours whist stocks last [Paperback PLUS version].
The songs include the lovely Yes I Have Ghosts which also features Polly and David's daughter Romany Gilmour, who also featured in Downton Abbey back in the day.
About The Book
Erica is eighteen and ready for freedom. It's the summer of 1960 when she lands on the sun-baked Greek island of Hydra where she is swept up in a circle of bohemian poets, painters, musicians, writers and artists, living tangled lives. Life on their island paradise is heady, dream-like, a string of seemingly endless summer days. But nothing can last forever.

A Theatre for Dreamers is Polly Samson's Sunday Times bestselling novel, which was a 2020 book of the year in The Times and Sunday Times, The Telegraph, The Daily Mail and Spectator.
This paperback edition comes with an exclusive bonus CD, featuring four songs inspired by the book. The four tracks were written by Samson and David Gilmour, and performed by Gilmour and the couple's daughter Romany.

David Gilmour will release 4 new tracks on the EP now included with the book
CD Track Listing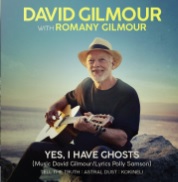 1. Yes, I Have Ghosts
2. Tell The Truth
3. Astral Dust
4. Kokineli
Charlie Gilmour's Featherhood Book
Whilst we are on the topic of book from the Gilmour clan, you might well be familiar with Charlie Gilmour's new book Featherhood which has been very well received and endorsed by the book world. Its a coming of age book and features Charlie's pet magpie bird. It is now available in paperback format at all good book stores including Amazon UK and Amazon USA.