Roger Waters on Live at Newport 2017 New Vinyl Release [2021 release]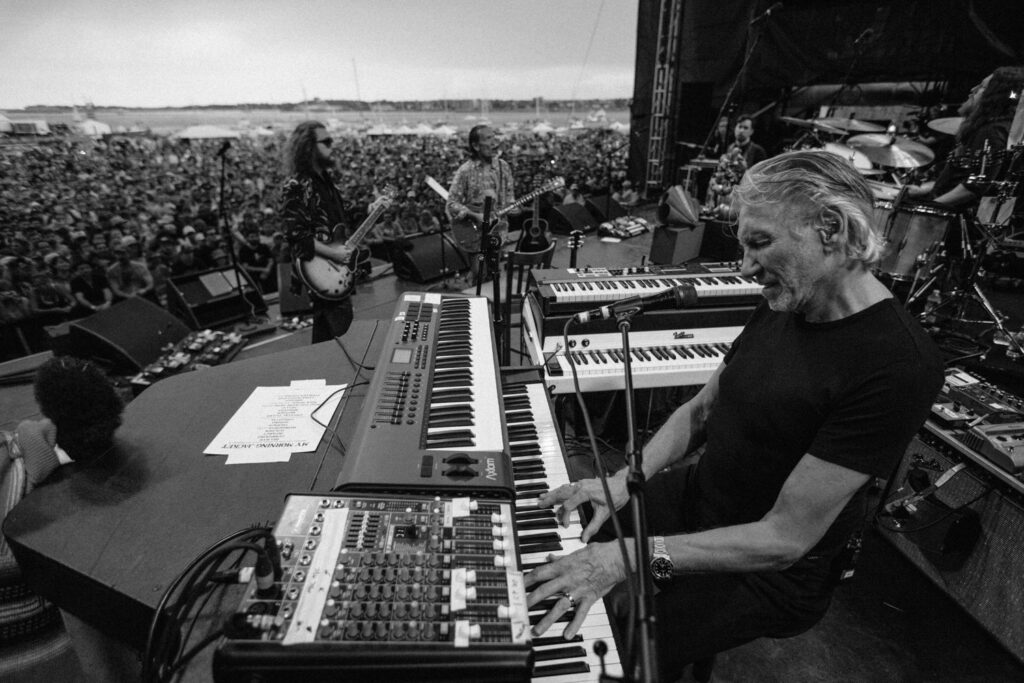 You may recall that Roger Waters performed at the Newport Folk festival back in 2017 and wasn't his first appearance either. There is to be a vinyl released featuring Roger Waters amongst other artists and is available for pre-order tomorrow (23rd March 2021) and I expect it will sell out pretty quick. Discuss on the forum.
Roger also played at the 2015 Newport Festival and you can view loads of photos of that performance.
Watch Roger's performance at the festival in 2017
"Hello In There" from John Prine's 1971 debut album. (with Lucius on backing vocals)
Press Release
Recorded during the 2017 Newport Folk Festival, John Prine and Friends is the first-ever release of this celebrated and unique performance. Joining John on stage during this once-in-a-lifetime set were some of our very dear friends including (in order of appearance) Justin Vernon, Jim James, Margo Price, Nathaniel Rateliff, Lucius, and Roger Waters.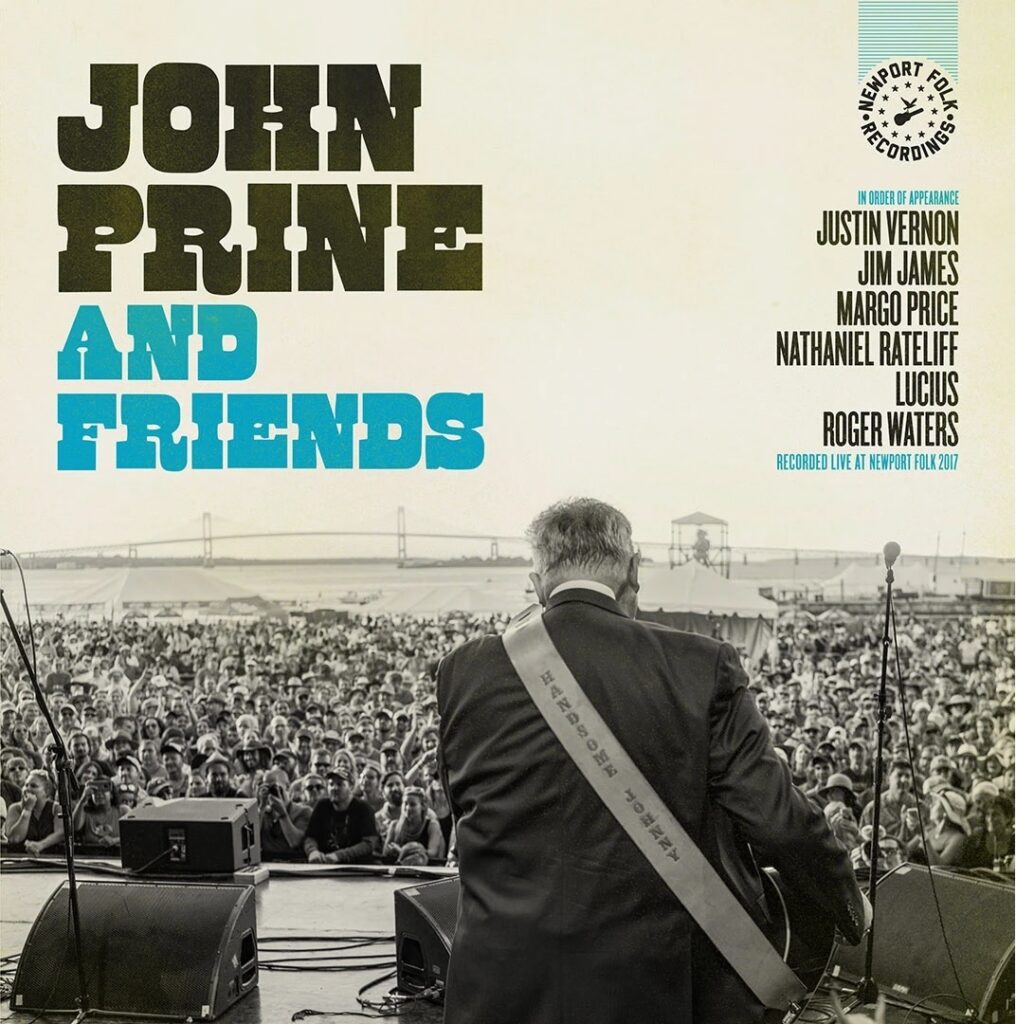 Offered exclusively through Newport Folk, John Prine and Friends has been mixed from the original multi-tracks and mastered specifically for this vinyl release. This limited edition 2-record set will be pressed on premium 180-gram vinyl and housed in a deluxe Stoughton old-style tip-on gatefold jacket. Each pre-order includes an instant digital download of the entire recording.
Proceeds from the sale support the Newport Festivals Foundation's ongoing initiatives to aid musicians in need and music programs across the country.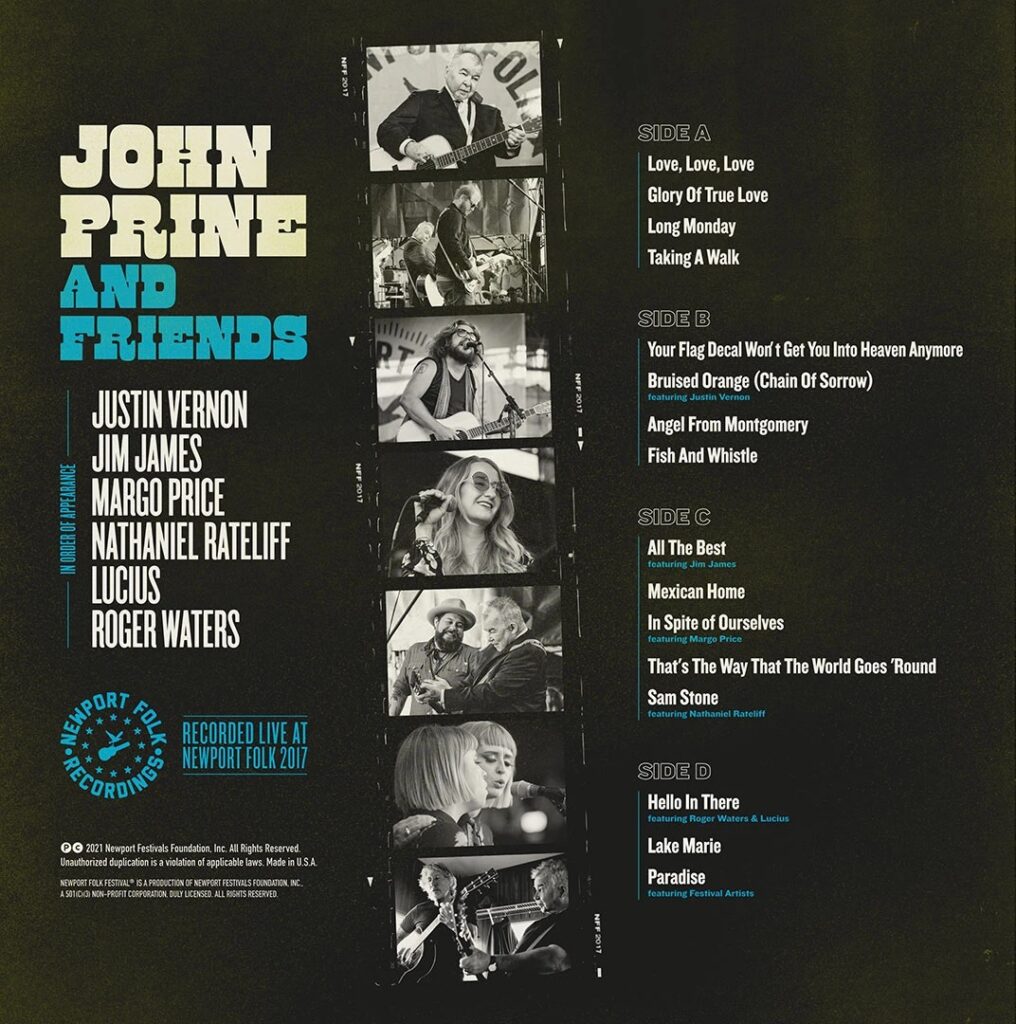 About Newport Foundation
Artists are at the core of the Newport Festivals community.
Their performances fill us with hope, bring us together in celebration and support us during the good times and the bad. Now it's our turn to give back. The COVID-19 crisis has proven particularly devastating for musicians whose livelihood is dependent on congregation. As a result, we established the Newport Festivals Musician Relief Fund to provide financial relief to musicians through micro grants and content grants.