Pink Floyd's Animals 2018 Remix Out Today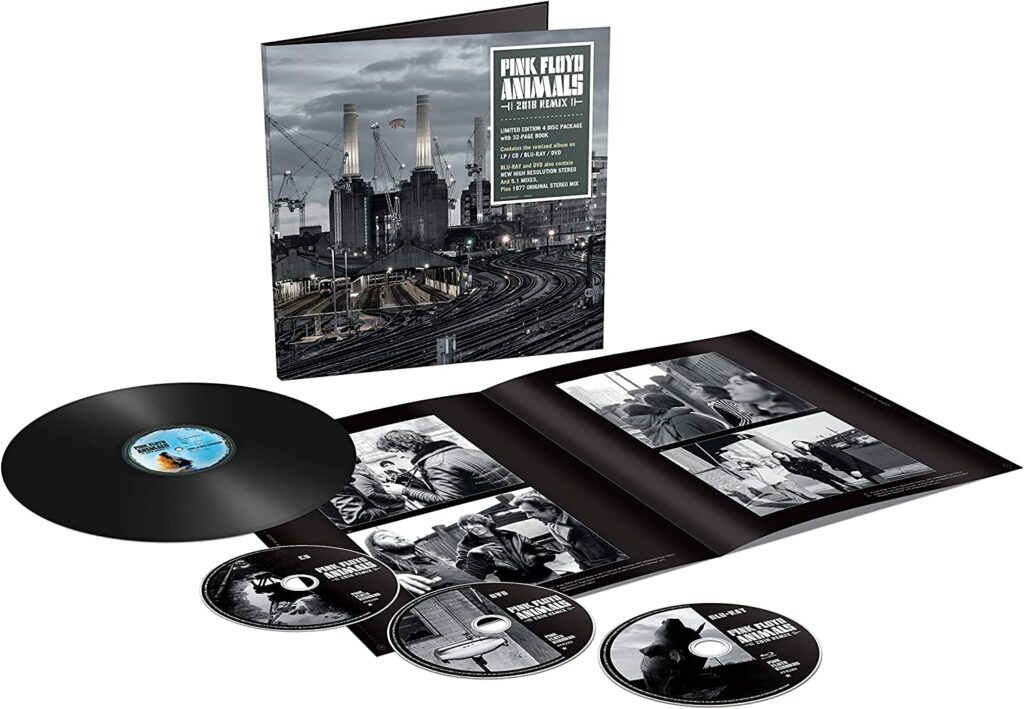 The wait is finally over – Pink Floyd's eagerly anticipated release of Pink Floyd Animals 2018 remix is finally here! Although the deluxe version is out next month on the 7th October, all the other formats are available now including glorious vinyl.
Many people will be left wondering how such a fantastically produced album could be remixed to sound better than the original, and many fans may well disagree if its possible to sound better. But it does sound much punchier and cleaner overall, and some of the change in emphasis in the mix is something new to enjoy given the band doesn't release new material anymore.
Pink Floyd drummer and Saucerful of Secrets band leader, Nick Mason, did an interview with Consequence of Sound about the release of the album noting that he is please people can now stop asking him when it is out! The release has been very much delayed with lots of squabbling going on between Roger Waters and David Gilmour about the liner notes. It will be interesting to read Roger Waters Memoirs when they are released that he was working on during the Covid pandemic.
Where will it get to in the charts? Does it sound better than the original thanks to James Guthrie? Are you looking forward to the deluxe version next month? Discuss on the forum.
Choose a format below and treat yourself – something good to listen to over the weekend.
Format and particulars
UK& Europe
USA & Rest of World
Animals 2018 Remix : Deluxe Gatefold
4 discs, includes LP/CD/DVD/Blu-Ray, 32-page booklet, all housed in a hardcover book style cover
Amazon.co.uk
Amazon.com
Animals 2018 Remix : Blu-ray
Special Blu-Ray gatefold card sleeve, 16-page booklet
Amazon.co.uk
Amazon.com
Animals 2018 Remix : SACD
Hardback book package with 28-page book in slipcase. Package includes 2018 NEW STEREO MIX (High-resolution DSD), 2018 NEW 5.1 SURROUND MIX (High-resolution DSD), 2018 NEW STEREO MIX (standard CD)
Rough Trade
Acoustic Sounds
Animals 2018 Remix : 180g vinyl LP
180 Gram black heavyweight vinyl, 28 page booklet, gatefold vinyl sleeve
Amazon.co.uk
Amazon.com
Animals 2018 Remix : CD
CD in card gatefold cd size sleeve, 28-page booklet.
Amazon.co.uk
Amazon.com