Watch David Gilmour with The Pretty Things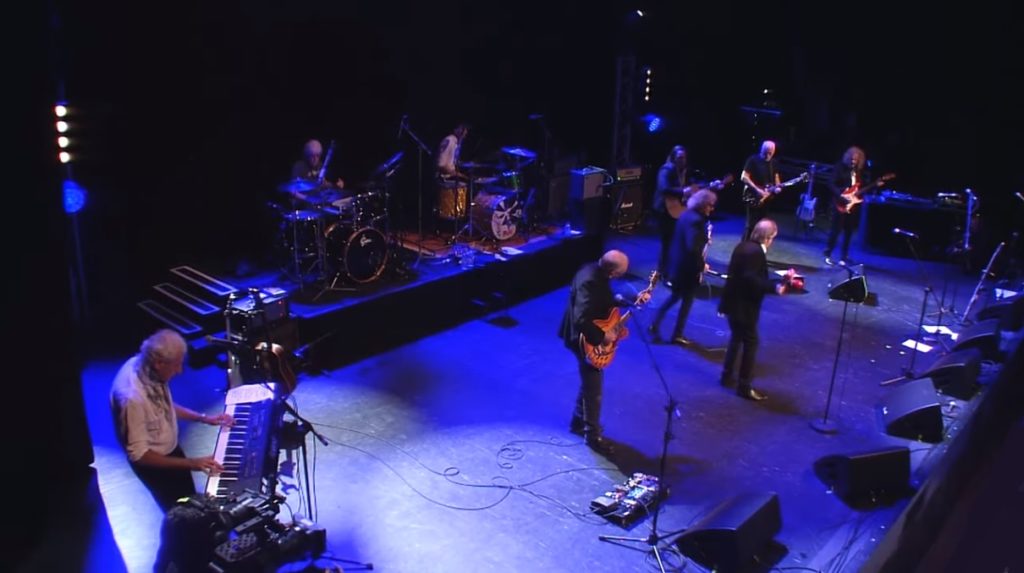 The Pretty Things has released their Final Bow recording from last year in a deluxe 5 disc box set and features Pink Floyd guitarist David Gilmour along with lots of other guests on stage.
It seems like perfect timing for the release just in time for Christmas and is competing with Pink Floyd's own epix box set for The Later Years.
The band played what they called their "final bow" – their last-ever concert – at London's O2 last year, and the show featured some high-profile guests. David Gilmour came out for five songs during the band's second set, playing on a handful of songs from their S.F. Sorrow LP, among others, and joined in for encores of "L.S.D." and "Road Runner." Van Morrison also joined them, in their third set, for a cover of "Baby Please Don't Go" and two Bo Diddley numbers, as well as coming back to sing "Road Runner."
Gilmour had previously joined the band for a live recording of S.F. Sorrow at Abbey Road, which later came out as Resurrection. The O2 concert marked the first time he'd played with them in front of an audience. For a lengthy rendition of "L.S.D.," which came at the end of the third set, he added some slow-moving, tasteful blues licks during his time soloing.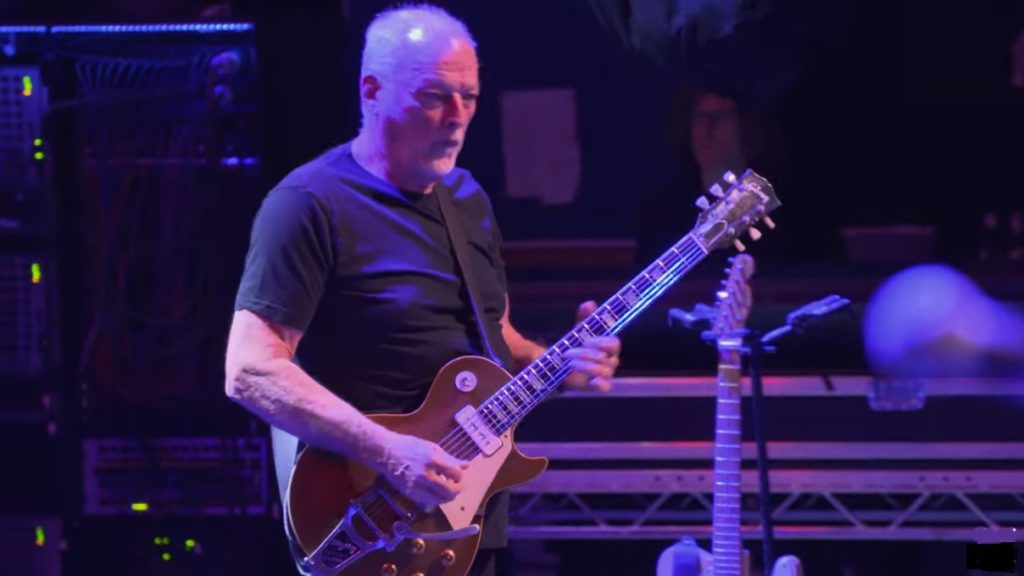 For the group's 1965 single, a cover of Diddley's "Road Runner," Morrison came out in his signature hat and sunglasses to sing the song, as Gilmour and the members of Pretty Things provided the soundtrack. It ended with frontman Phil May thanking the guests.
Limited Edition 5 disc (2CD + 2DVD NTSC 0 + 10″ vinyl) in 52 page deluxe hardback book.
The legendary cult heroes' final electric performance, recorded at the O2 Indigo London in December 2018. Celebrating 55 years of the greatest band most people have never heard of, The Final Bow captures The Pretty Things at their rocking and unique best across 3 sets of classic tracks featuring guest appearances from David Gilmour and Van Morrison.
Limited deluxe 5-disc 52-page hardback book edition. The first 500 copies will include an insert signed by Phil May and Dick Taylor. The Final Bow represents TPT's remarkable history on 2 concert film DVDs and 2 live recording CDs as well as a special 10″ of Phil May and Dick Taylor's track selections.
The 52-page hardback book is packed with live photography by Judy Totton, 'The Gospel according to Mark St. John' extensive sleeve notes and Phil & Dick's individual sleeve notes telling their tales of the ballsy, arrogant and ambitious band. The audio was recorded by Ben McCusker, mastered by Gwyn Matthias and produced by Mark St. John.
Invaluable to the development of British music, The Pretty Things have been a critical success and a huge influence on artists as diverse as David Bowie, Aerosmith, The Ramones, Bob Dylan, The Sex Pistols, The White Stripes, Kasabian and many, many more – who site their outrageous behaviour, incandescent stage performances and astonishing catalogue of remarkable, ground-breaking recordings as fundamental in the creation of their own work.
This electric performance features all of the youthful and incendiary vigour from their 60s beginnings, showing off a technical prowess by performing tracks from their full range of styles: first wave R'n'B, psychedelic rock, and the blues.
Led by founding vocalist and guitarist Phil May & Dick Taylor, the band was driven by their current line-up consisting Frank Holland, Jack Greenwood & George Woosey and featured returns from original recording band members Skip Allen, Wally Waller & John Povey.
The evening was transformed from unmissable to sensational with the guest performances of Pink Floyd guitarist David Gilmour on classics including "Cries from the Midnight Circus" & "L. S. D. ", and legendary vocalist Van Morrison on blues classic "Baby, Please Don't Go" & soul standard "You Can't Judge a Book by it's Cover".
The Final Bow should be compulsory for anyone with the slightest interest in popular music and the youth and social revolution of the 1960s.