New Music from David Gilmour and Donovan – Listen Now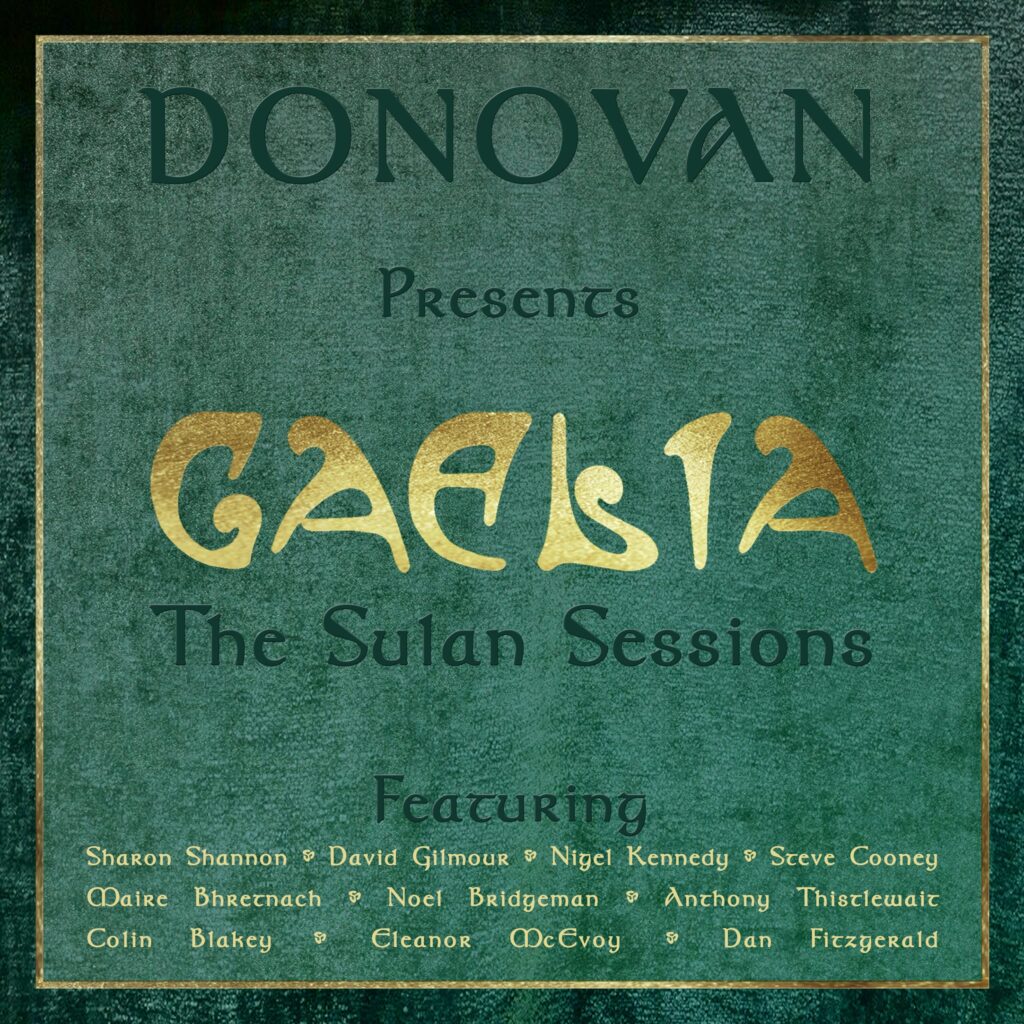 Pink Floyd guitarist and singer David Gilmour has collaborated on two songs with folk-rock singer Donovan, on an album called Gaelia The Sulan Sessions, which is due to be released on 15th December, just in time for Christmas.
David has collaborated with a great number of people over the years in production and session musician roles. He has two tracks on the new album with one called Rock Me, and the other being Lover O' Lover. Both sound amazing.
"I met up with David at Lord Michael and Lady Marina Cowdray's country estate," he says. "These two dear, noble friends of Linda and mine were holding amazing salons where the most futuristic creatives in music and awareness would gather. Soon Linda and I were headed with Michael and Marina and His Holiness the Tibetan Gylwang Drukpa of Ladakh up into the Himalayas to found a school in Ladakh. But back to the salon.
"That night at Marina's," he continues, "David and I chatted about how he had bought my cottage in the '60s when I married Linda and moved on. Why, I asked? He said my album track 'Three Kingfishers,' off my 'Sunshine Superman' album of 1966, had launched him in a celestial music direction, and so when I was selling my cottage, where so many of my songs were written, he wanted to be in my creative space. Makes sense in a Floyd sort of way," he notes.
"David had already learned to fly (he wrote a song about it, too ) and flew himself in to Ireland for the session. David brought his guitar roadie, who set up two amps in the studio, handed David his pink Strat, and his unique signature sound enthralled us all."
Listen to Rock Me featuring David Gilmour
Possible Live Dates in 2023?
"I did return to two concerts in Cork County this year to thank the Cork people and Cork City Mayor for making Linda and I honorary Corkonians, joining Jeremy Irons, who told me he began on the street busking, singing my songs, and Michael Flatley and Sir David Putnam, old friend and producer of my first acting role in 'The Pied Piper of Hamlyn.' All we three are long-time residents of the beautiful county, Cork, Ireland.
"Following the two 'thank you' concerts," Donovan says, "I will do more in Ireland in the spring of 2023, and if my fans want, who knows, maybe beyond."
More on this story