Delicate Sound of Thunder – Worldwide Cinema Release October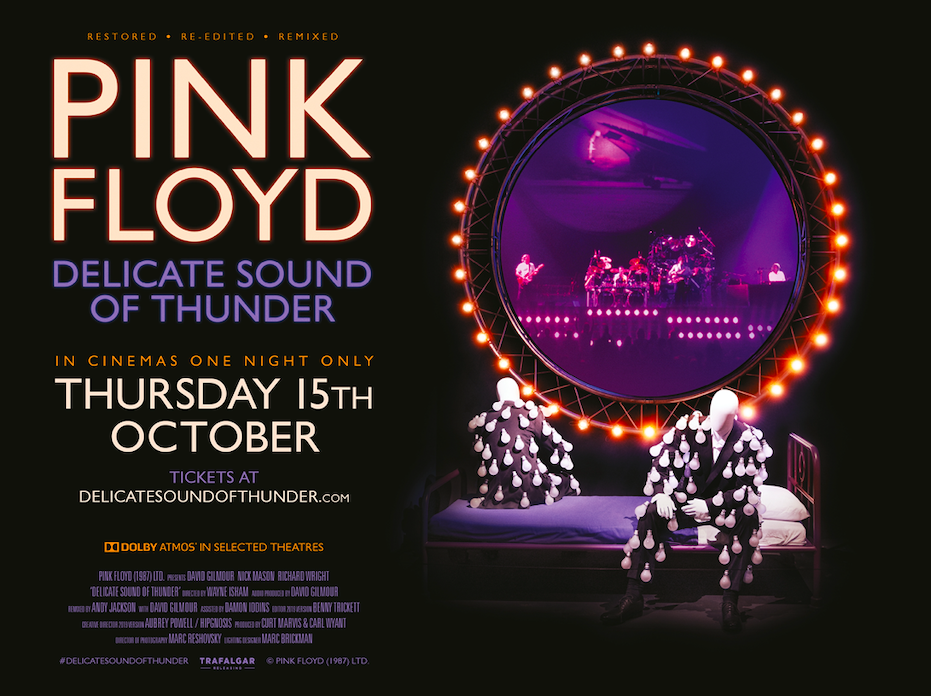 UPDATE: Unfortunately the cinema release for 15th October has been cancelled.
Cinema distribution company Trafalgar Releasing announced the release of the restored, re-edited and remixed version of Delicate Sound of Thunder in cinemas around the world for a one-night-only event. This was originally scheduled for Thursday 15th October 2020 but has been postponed – we are waiting for the rescheduled date.
Screenings of the 90-minute, 4K feature will take place subject to local venue COVID-19 measures, and tickets will be on sale from Thursday 27th August, with local screening details searchable at DelicateSoundOfThunder.com
Some theatres are able to offer a specially-created Dolby Atmos mix, but please note that dates are subject to change based on the status of local cinema re-openings.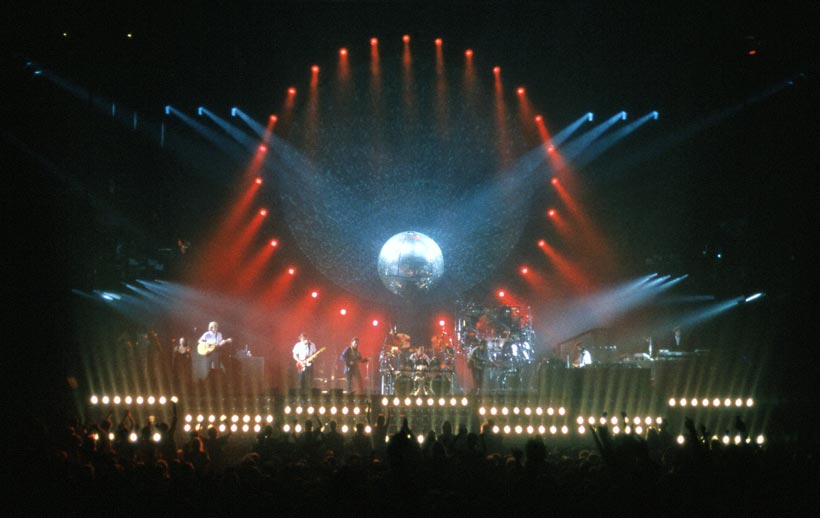 Delicate Sound of Thunder was filmed a year into the triumphant record-breaking Momentary Lapse of Reason tour at the Nassau Coliseum in Long Island, New York. Although the actual final live date was in June 1990, this concert presentation celebrated the last shows of 1988 – filmed and recorded over a 5-night run in August.
Directed by Wayne Isham, the Grammy Award-nominated programme was originally available solely on VHS and Laser disc, so this new version will be the first time in cinemas. Sourced directly from hundreds of cans of original 35mm negatives, painstakingly restored and transferred to 4K, the show was completely re-edited by Benny Trickett, under the creative direction of Aubrey Powell/Hipgnosis. Similarly, the sound was completely remixed from the original multitrack tapes by longtime Pink Floyd engineer Andy Jackson with David Gilmour, assisted by Damon Iddins.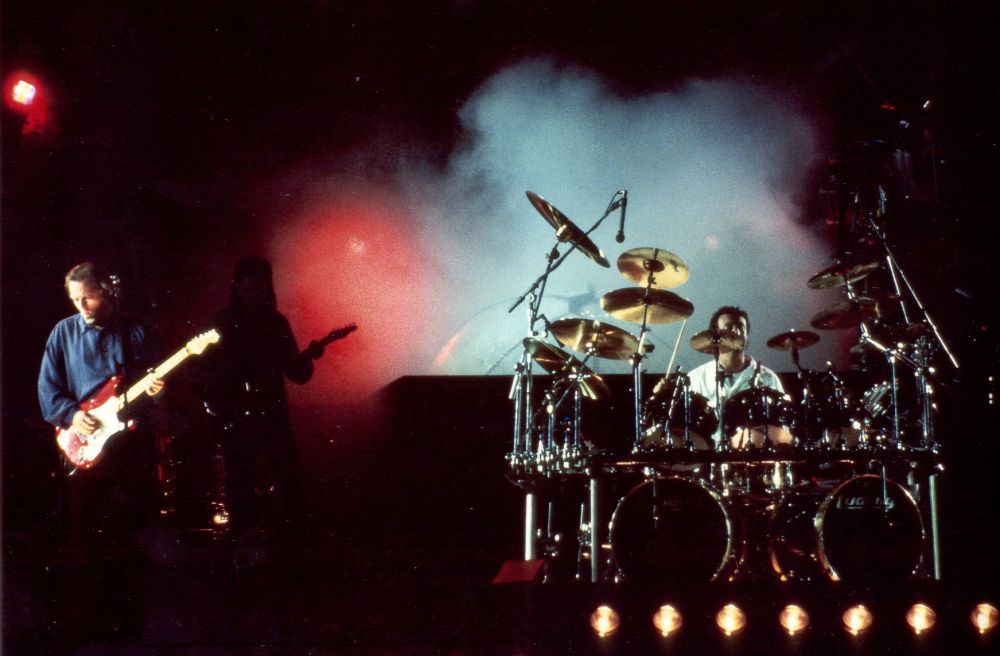 Seen playing alongside David, Nick Mason and Richard Wright are: Jon Carin (Keyboards, Vocals); Tim Renwick (Guitars, Vocals); Guy Pratt (Bass, Vocals); Gary Wallis (Percussion); Scott Page (Saxophones, Guitar); Margret Taylor (Backing Vocals); Rachel Fury (Backing Vocals); and Durga McBroom (Backing Vocals). Film Producers were Curt Marvis and Carl Wyant, and Director of Photography was Marc Reshovsky, with Lighting Design by Marc Brickman.
The set list carefully balances then-new material from A Momentary Lapse of Reason and Pink Floyd classics, including four songs from The Dark Side of the Moon, the anthemic title track of Wish You Were Here, Comfortably Numb and a cathartic Run Like Hell. As a record of the creative power of David Gilmour, Nick Mason and Richard Wright at their incendiary best, Delicate Sound of Thunder in the cinema is a must-attend event.
Pink Floyd Delicate Sound of Thunder 4k Cinema Screening Poster