Jon Carin Releases Two New Songs, Listen Now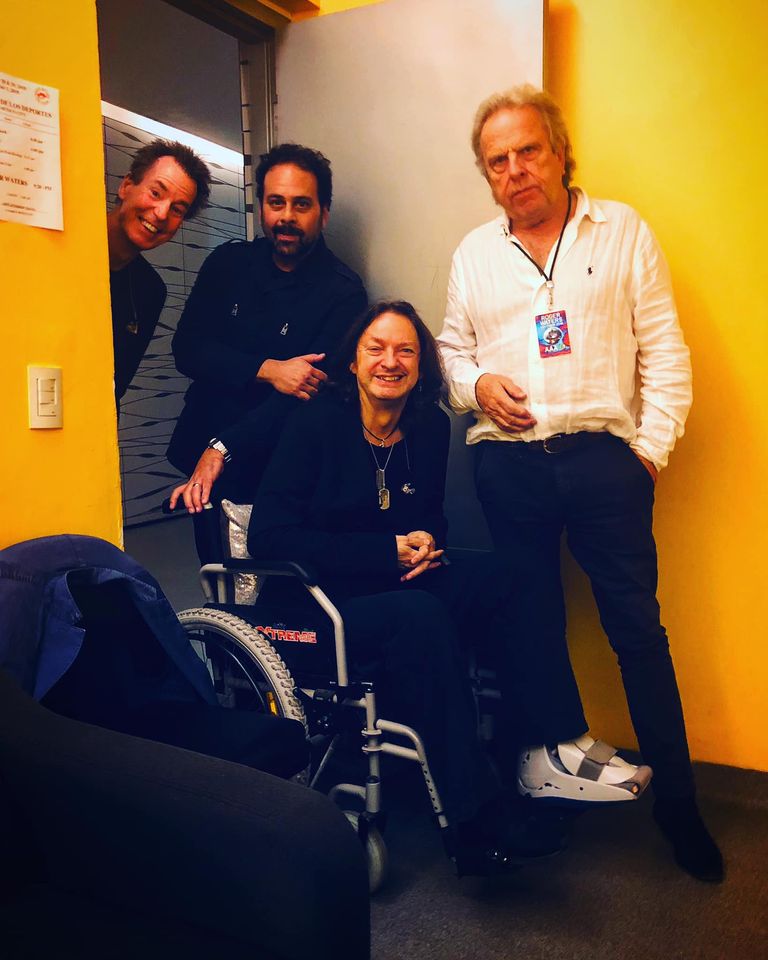 Jon Carin has been part of the Pink Floyd family for over 30 years. His credits include writing material for Pink Floyd like co-writing Learning to Fly and A Momentary Lapse of Reason. He has also played with the band extensively including at the legendary reunion concert in London's Hyde Park where Roger Waters joined his old band mates and made lots of fans very happy. He has also been on the road extensively with both David Gilmour and was supposed to be on Roger's 2020 This Is Not A Drill tour which, of course, was postponed to 2021 due to the Coronavirus.
Listen to Jon's Excellent Songs…
Jon, however, has not sat idle during downtime. He has been busy in the studio crafting two rather excellent songs which are available on Spotify and YouTube below. The songs are called Like a Drug and Fear of Everything.
Like a Drug is a relaxed acoustic song with beautiful layers of sound and simplicity. Fantastic vocals on both tracks. Fear of Everything has a bigger sound with a full complement of instruments. It does not lose that nice spacey sound though. Sounds fantastic, love the Hammond and bass. Listen to them both below.
I for one need to listen to more songs like these two, and I hope very much that Jon is working on a full album of material. And a tour of course!  
I feel these songs should be promoted on the Official Pink Floyd website. It is a shame they are missing from the news page there. It is a shame Roger's work is missing from there too. Hope everyone has not fallen out in the larger Pink Floyd family!
What are your thoughts? Leave a comment.