Iggy the Eskimo AKA Evelyn Rose – Her Biography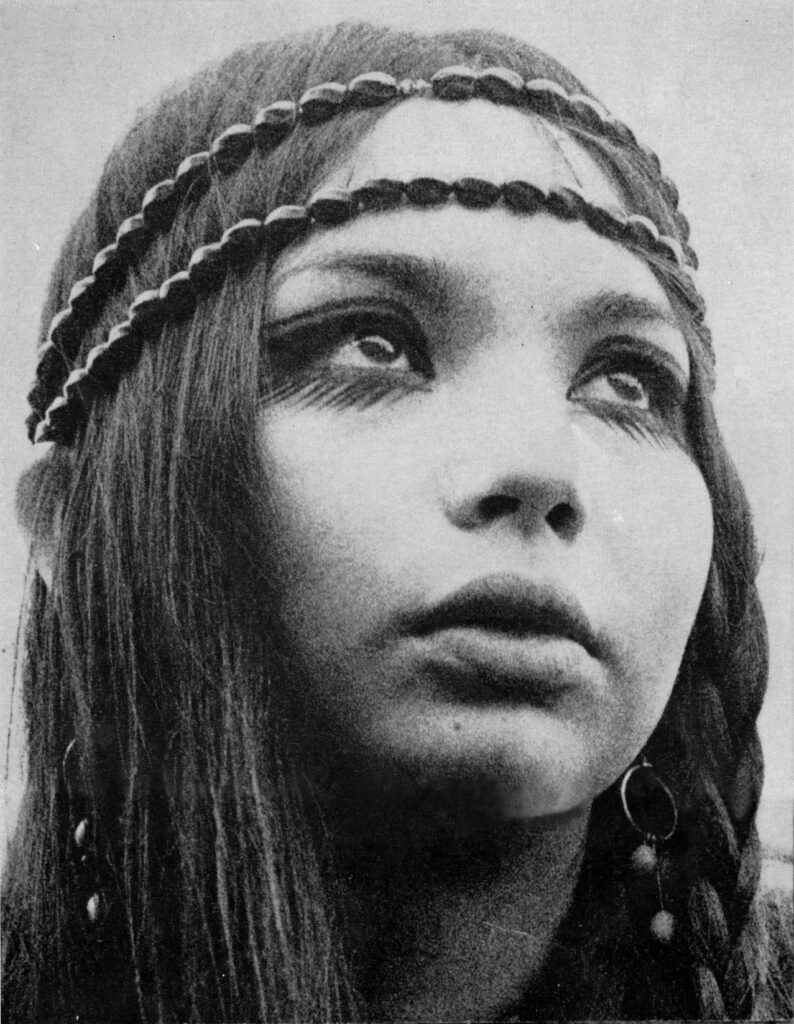 Iggy the Eskimo AKA Evelyn Rose or Iggy the Inuit
Evelyn Rose, better known as "Iggy the Eskimo," was a mysterious figure in the 1960s London scene. Little is known about her early life, including her exact birth date or family details. The nickname "Eskimo" is believed to have been given to her because of her mixed-race heritage. Some people mistakenly believed to have Inuit origins.
The term Eskimo is considered offensive and is today replaced with the word Inuit. Her original name is used in this article as this is a document of history.
She briefly dated Syd Barrett and even featured on an album cover of his. Despite their brief coupling, she is part of the Pink Floyd story. This is because she was very prominent on the album cover. She passed away at age 69 in December 2017.
Iggy's Association with Syd Barrett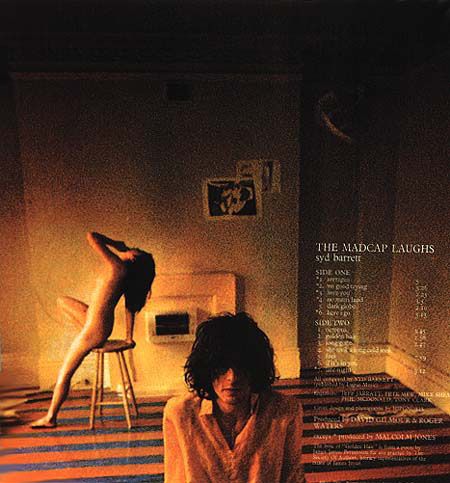 Iggy's claim to fame is largely through her association with Syd Barrett, one of the original members and the primary songwriter for Pink Floyd. They briefly dated in the late 1960s. She is perhaps most famously known for her appearance on the cover of Barrett's debut solo album "The Madcap Laughs,". She is pictured lying on the floor behind Barrett.
In January 1970, Syd Barrett's first solo album, "The Madcap Laughs", was released. The album cover's origins and the actual photo shoot date are shrouded in mystery, with Mick Rock and Storm Thorgerson both claiming responsibility. The common consensus now is that the photo shoot took place around April 1969.
Free Spirit : Iggy Rose
On the back of the album cover is a grainy image of Syd Barrett with a silhouette of a woman, later identified as Iggy. Her real name was Evelyn Joyce. Born in Rawalpindi in 1947, Iggy had a tumultuous upbringing and was frequently on the move due to political instability. She arrived in London around 1963, mingling with rock icons like The Rolling Stones and Eric Clapton. Known as a free spirit, Iggy had connections but never capitalized on them for fame. She had a brief relationship with Syd Barrett around 1969. After the 1970s, Iggy lived a quieter life, marrying Andy Rose and residing in West Sussex. She gained some late recognition in the 2000s, especially after joining social media. Sadly, Iggy's health declined, and she passed away in December 2017.
Photographer Mick Rock speculated that Iggy had married a wealthy man and left the scene. Syd's former flatmate, artist Duggie Fields, suggested that Iggy had joined a fashionable religious cult of the time. In 2002, Rock's book "Psychedelic Renegades" included more photos of Syd and Iggy.
Iggy the Inuit Gains Cult Status
Iggy gained cult status among Pink Floyd fans and even had a fan site dedicated to her, "The Holy Church Of Iggy The Inuit." The site's webmaster, Felix Atagong, meticulously researched every piece of information about Iggy.
While researching his Pink Floyd biography, Mark Blake discovered photos of Iggy at a Hendrix concert and dancing in Russell Square. DJ Jeff Dexter recalled meeting Iggy in 1963 and even planned to form a British version of The Supremes with her, however the plan fell through when it turned out none of the girls could sing.
In March 2010, MOJO received a letter from ex-Cambridge mod Pete Brown, who had spent wild nights with Iggy in the 1970s. Pete revealed that Iggy had last been heard of in the '80s working at a racing stable. A local newspaper traced Iggy through the stables and contacted her. After this call, I believe Iggy went online for the first time, she was surprised to discover her cult status among fans.
Iggy the Eskimo After Pink Floyd
The exact details of her life after her association with Barrett are largely unknown, as she faded from the public eye. Iggy remained an enigmatic figure for many years, and stories and rumours about her swirled in Pink Floyd and Barrett fan circles.
In later years, biographers and journalists attempted to track her down, and some managed to find and interview her, shedding some light on her life and times with Barrett. However, many details remain sketchy and based on fragmented accounts.
Evelyn Rose Legacy
While her time in the spotlight was brief, Iggy the Eskimo remains an iconic figure among Pink Floyd fans and is emblematic of the free-spirited and enigmatic ethos of the 1960s London scene. Her brief association with Barrett, and her appearance on "The Madcap Laughs" album cover, ensure her place in rock history.
Iggy sadly passed away on 13th of December 2017.
Photos of Iggy the Eskimo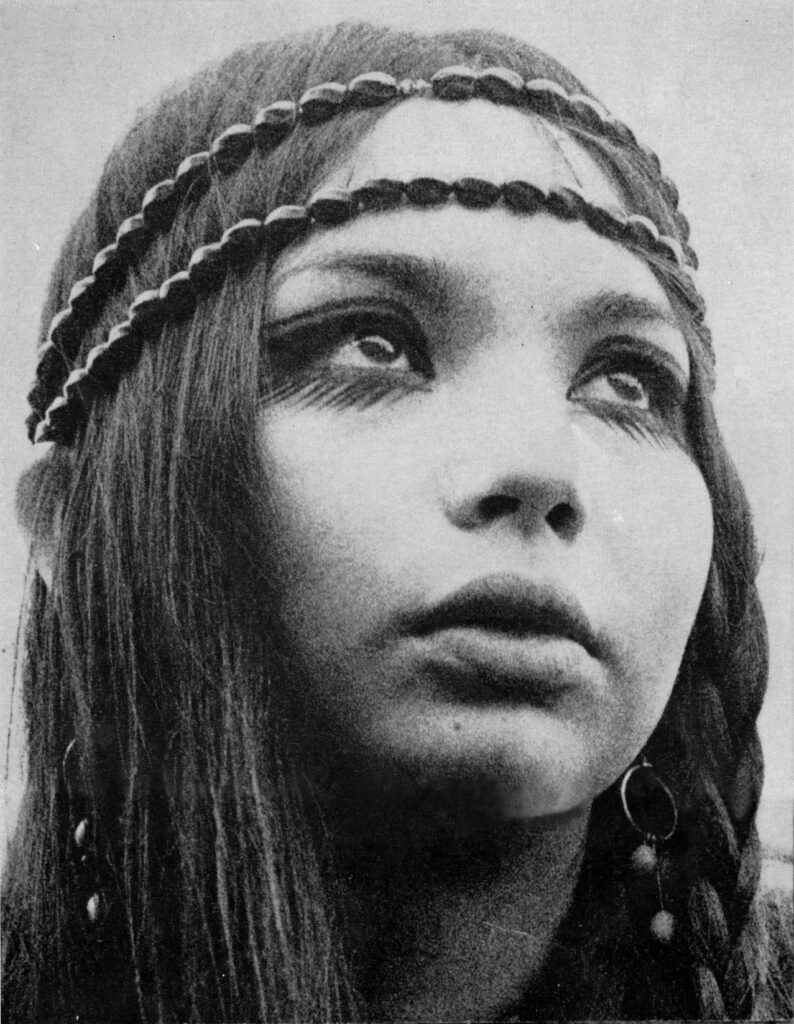 External Links
Mark Blake Mojo article he wrote on Iggy