The Art of Pink Floyd The Wall – New Gerald Scarfe Book Out Nov 2021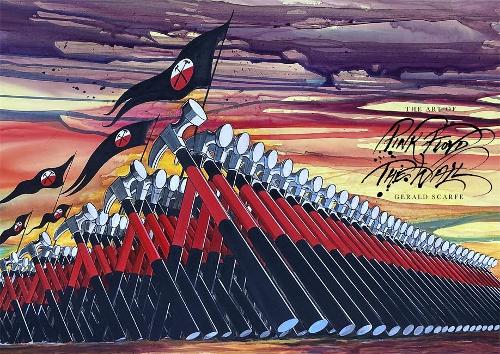 When you think of The Wall album, you might think of all the wonderfully illustrated characters which have become iconic to Pink Floyd fans. Recently at Sotherby's auction house, the original paintings and illustrations by artist and illustrator Gerald Scarfe sold for tens of thousands of pounds so must be very iconic indeed to someone!
The great news is Gerald has a new book out on 25th November 2021 which features 288 pages dedicated to the artwork he created for The Wall. It is a bit pricey at £120 currently on Amazon with an RPP of £150. But for fans with a good deep pocket I am sure it will be well worth it. It is published by Little, Brown.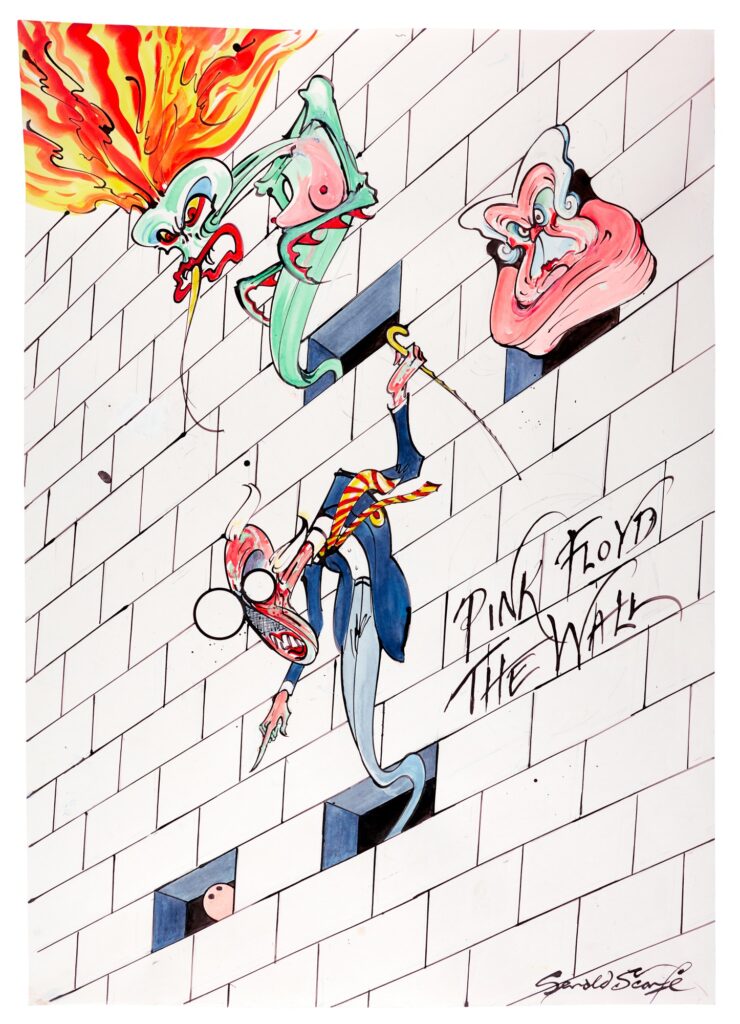 From the Publisher
The Art of Pink Floyd The Wall is a sumptuously illustrated book, collecting Gerald Scarfe's iconic work for Pink Floyd. First The Wall was an album, then it was a stage show, a film – now there will be the definitive book, which will be a work of art in its own right.
This large, landscape-format book, presented in a stunning slipcase designed by Scarfe, is packed with photos, drawings and designs which will incorporate the iconic imagery of The Wall alongside new and previously unseen material.
Forty years on, The Wall has lost none of its impact, and its themes are more relevant than ever. Presenting the phenomenal artwork as it has never been seen before, The Art of Pink Floyd The Wall is a must-have for any Pink Floyd fan.
Explore Further
View gallery 1980s The Wall Gerald Scarfe High Resolution Artwork, Sotheby's Auction
Gerald Scarfe official website where you can buy prints (shop currently closed)