Unreleased Pink Floyd High Hopes from 1994
As part of the promotion of the forthcoming Pink Floyd Later Years massive box set, the official YouTube channel of Pink Floyd has shared an early recording of the song High Hopes from The Division Bell album.
Also, just catching up with the news a bit here, but David Gilmour joined Richard Thompson at the Royal Albert Hall as a birthday treat, as a special guest at the 70th Birthday Celebration of singer/songwriter/guitarist and Fairport Convention co-founder Richard Thompson.
Appearing towards the close of a concert full of stellar guests, David performed Richard's The Dimming Of The Day, including an incendiary solo. The song had of course previously featured on the David Gilmour In Concert DVD from the Royal Festival Hall. Richard supplied sympathetic electric guitar behind David's lead vocal on Fat Old Sun, culminating in an exchange of guitar solos between the two that was a masterclass in dynamics and taste.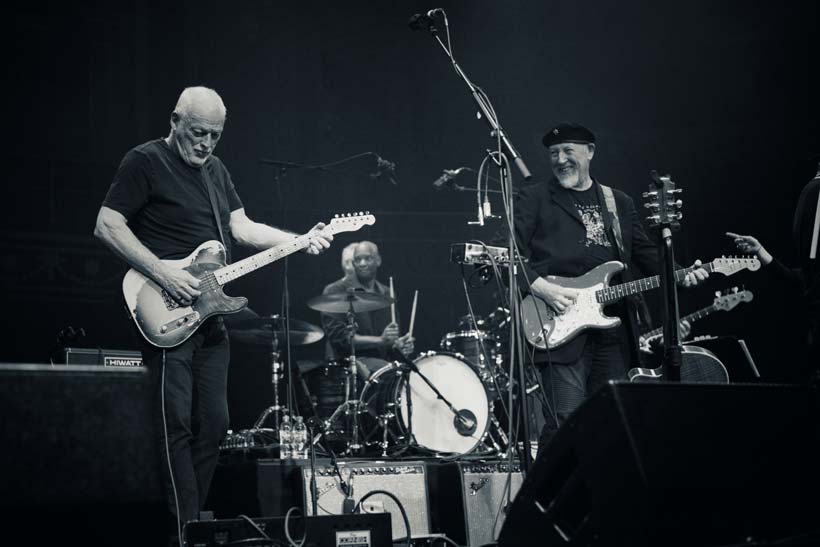 The show was a fitting tribute to Richard Thompson's artistry, including as it did the cream of Britain's folk-rock world as well as some possibly more surprising guests, such as Hugh Cornwell (a former schoolmate of Richard's) and Bob Mould from Hüsker Dü and Sugar. The entire ensemble, including David, assembled for the traditional Fairport Convention encore of Richard's classic Meet On The Ledge, a fitting end to an astonishing evening of musical virtuosity.