Watch Rare Video Interviews with Pink Floyd – Part of The Pink Floyd and Syd Barrett Story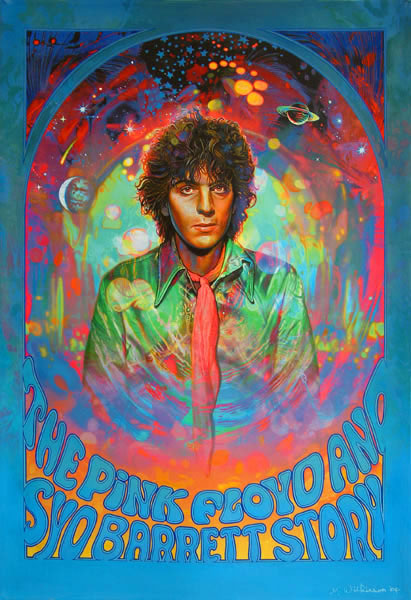 The director John Edginton has been in touch to kindly share the interview videos he did, largely unedited, with members of Pink Floyd. John used the interviews in the documentary he directed called The Pink Floyd and Syd Barrett Story which was done back in 2001 for the BBC, but later released on DVD in 2003. I think it was also on VH1 earlier than 2003. The videos presented here are longer than those featured as bonus material on the DVD.
Syd Barrett himself watched the documentary. According to his sister Rosemary, Syd watched the documentary when it was broadcast on the BBC. He apparently found it "a bit noisy", although he did enjoy seeing Mike Leonard, who he referred to as his "teacher". He also enjoyed hearing "See Emily Play" again. [Guardian]
Anyway, here are the videos. Watch them and come discuss them on the forum with us. Also, follow John's YouTube channel because he is going to share more videos in future. You can also stream the documentary on Amazon or Apple TV.
Roger Waters Interview
David Gilmour Interview
Richard Wright
Nick Mason
Graham Coxon performs Love You
Robyn Hitchcock sings Dominoes and Gigolo Aunt
You may also want to read the article Mark Wilkinson did for us back in 2006 regarding him creating the cover art for the DVD, very beautiful it is.