BluRay of Squaring The Circle The Story of Hipgnosis Out in August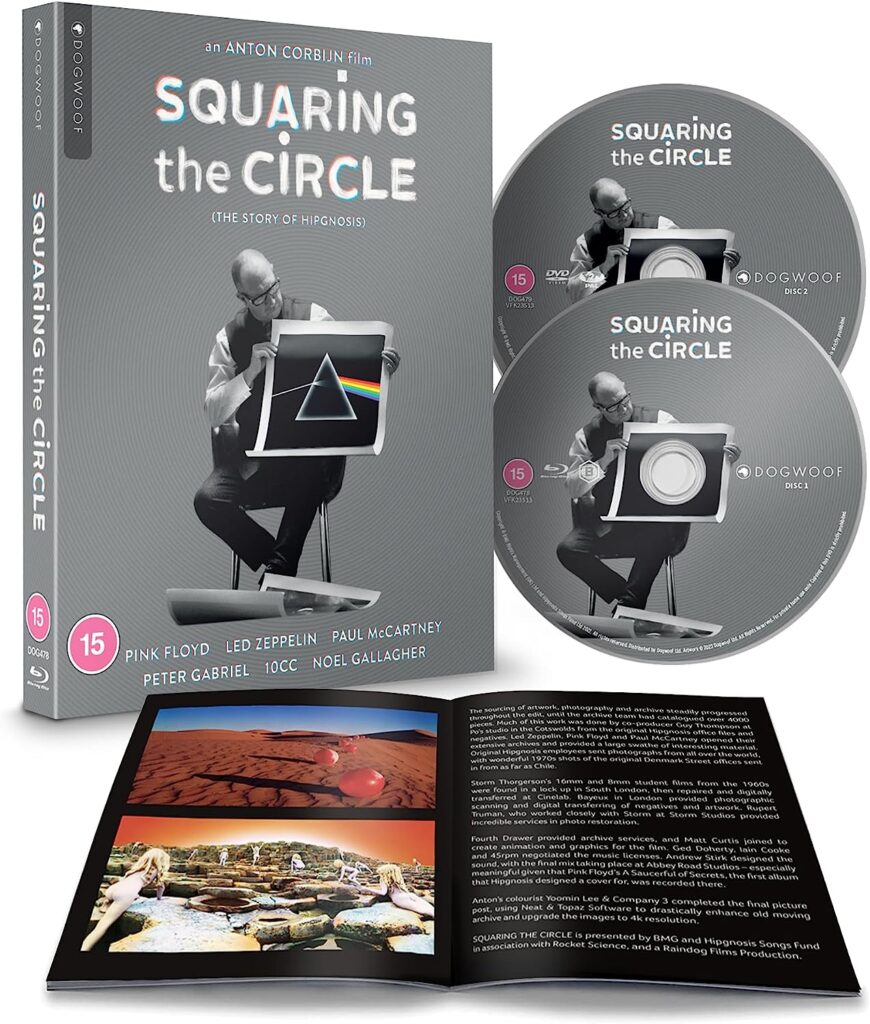 If you don't fancy watching the feature length documentary of Squaring The Circle The Story of Hipgnosis in your local cinema, perhaps through fear of local youths throwing things at you like at my cinema in Liverpool, then you might prefer to invest in an excellent collectors edition BluRay instead. It is only £18 and is released 7th August 2023. Alternatively, you can stream on Amazon Prime Video for £9.99.
Celebrated photographer, creative director and filmmaker Anton Corbijn's first feature documentary SQUARING THE CIRCLE (the story of hipgnosis) tells the story of Storm Thorgerson and Aubrey "Po" Powell, the creative geniuses behind the iconic album art design studio, Hipgnosis, responsible for some of the most recognizable album covers of all time.
They formed Hipgnosis in Cambridge during the ferment of the sixties and became rock royalty during the boom time of the seventies. They conjured into existence sights that no one had previously thought possible, produced visuals which popularized music that had previously been considered fringe, and were at the white-hot center of the maddest, funniest and most creative era in the history of popular music.
During this period, record companies didn't dictate to acts like Peter Gabriel, Pink Floyd, Led Zeppelin and Paul McCartney what their LP covers should look like – Storm and Po did. They made money; they lost money. They did great things; they did silly things. They fell out bitterly; they made up. They never played a note, but they changed music.
The film features brand new interviews with Roger Waters, David Gilmour & Nick Mason of Pink Floyd, Jimmy Page & Robert Plant of Led Zeppelin, Paul McCartney, Peter Gabriel, Graham Gouldman of 10cc, Noel Gallagher, and many more. Extras: Collector's Edition Booklet; Audio commentary with Anton Corbijn and Aubrey "Po" Powell; Theatrical trailer; Digital Album Artwork Gallery