Matt Gilmour, Son of David Gilmour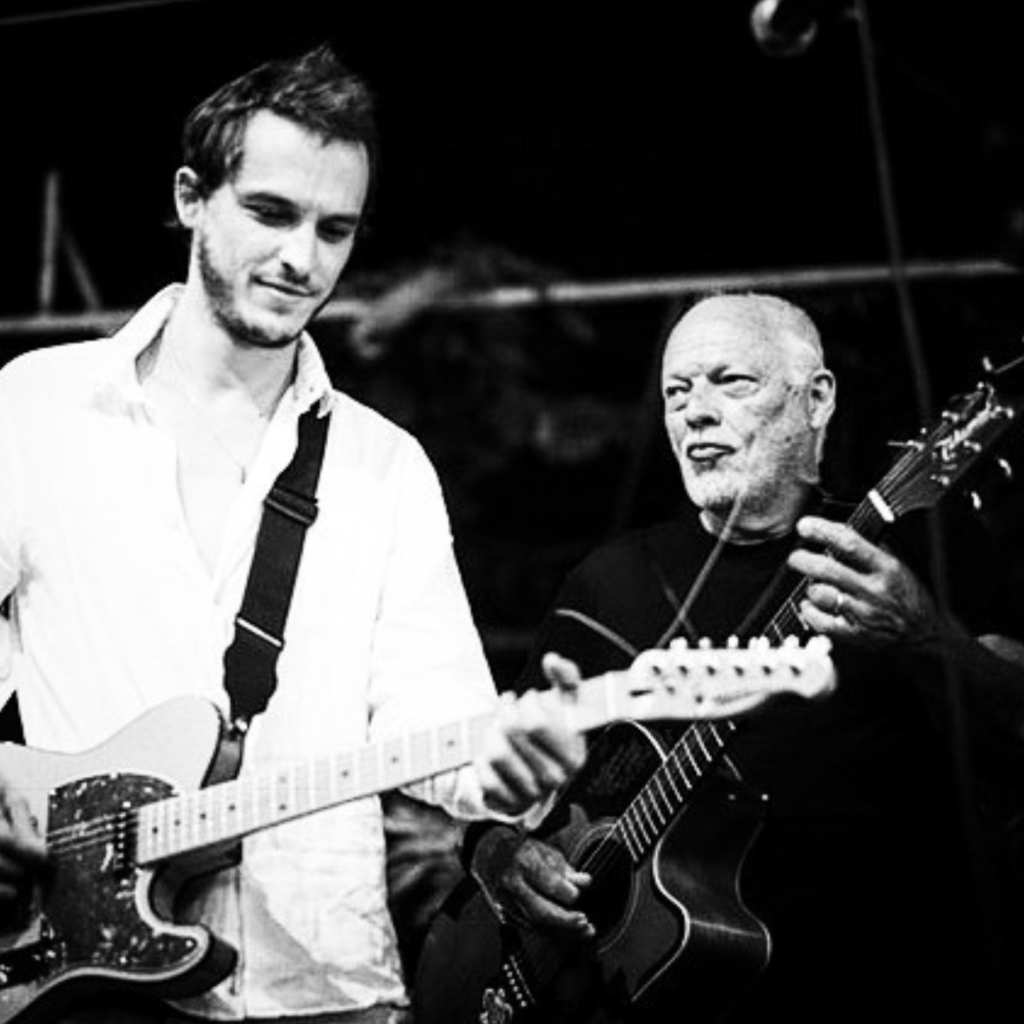 Matt Gilmour is one of the children of David Gilmour, the renowned guitarist, singer, and songwriter. He is best known for his work with the legendary rock band Pink Floyd. Here's what you might find interesting about Matthew Gilmour:
Musical Talent: Like his father, Matthew has shown an inclination toward music. While not as prominently known in the music scene as his father, he has still ventured into the field, showcasing talent and potential.
Band Involvement: In the past, Matthew was involved in a band named "The Whip." Their style was different from Pink Floyd's, leaning more towards alternative rock.
David Gilmour Family and Children
David Gilmour's first marriage was to model and artist Virginia "Ginger" Hasenbein. The couple had four children: Alice Gilmour (born 1976), Clare Gilmour (born 1979), Sara Gilmour (born 1983) and Matthew (born 1986). In David Gilmour's marriage to Polly Samson, he has adopted son Charlie Samson (born 1989 to Samson and Heathcote Williams), Joe Gilmour (born 1995), Gabriel Gilmour (born 1997) and Romany Gilmour (born 2002)
Family: Matthew's siblings, namely Charlie, Joe, Gabriel, and Romany, are also artistically inclined. The Gilmour family has deep roots in the world of music and arts, with various members pursuing artistic careers.
What does Matt Gilmour do?
Collaborations: It's worth noting that the Gilmour family often collaborates on musical projects. For instance, David Gilmour's later solo albums and tours have featured contributions from his children, though Matthew's involvement has been limited compared to some of his siblings.
Personal Life: Details about Matthew's personal life remain relatively private compared to his father's well-documented career. Like many children of famous individuals, he has had the challenge of finding his path while being in the shadow of a legendary figure.
Other Endeavors: Apart from music, it's possible that Matthew has ventured into other areas or chosen a different life direction. Specific details would require more up-to-date research.
Matthew Gilmour, like his siblings, grew up in a musically enriched environment, thanks to David Gilmour's profound impact on the world of rock music. While his musical journey might not be as well-publicized as his father's, he has made his mark and continues to contribute to the arts in his own right.
Links