Amused to Death 4LP Roger Waters Release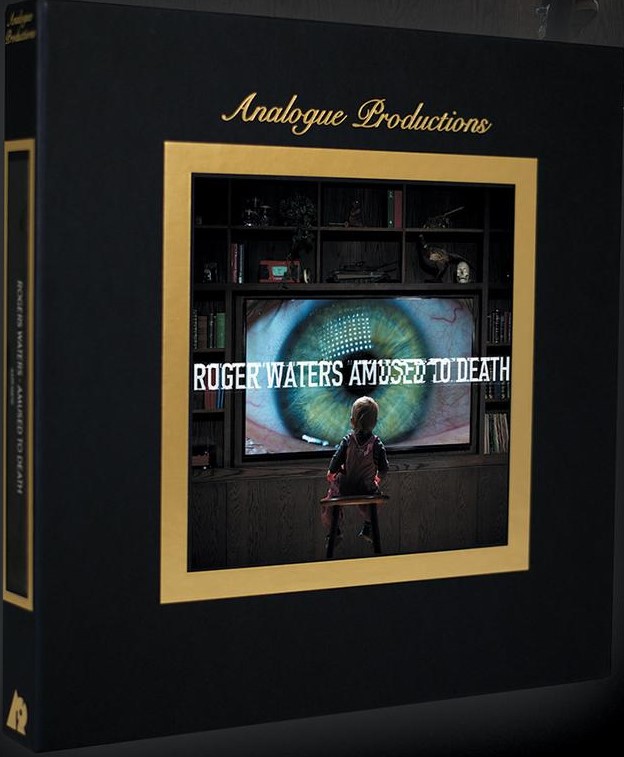 Audiophiles will be pleased to know that Roger Waters' excellent Amused to Death solo album from 1992 is to be released on 4x 45rpm LPs having been remixed and put on a format which is quieter. It will be on 200g vinyl.
The album is considered by many to be Roger's finest solo album and sounds fantastic. These collectors editions are usually bought by unscrupulous people to sell on later at a high profit so, if these records are of interest to you, then you should get hold of some from the source!
Here is what Acoustic Sounds had to say about this excellent release which comes on 4th April 2021. Feel free to discuss on the forum.
Acoustic Sounds View
Long-time audiophile favorite returns as a 45 RPM on four 200-gram LPs!
Plated and pressed at Quality Record Pressings! Every cricket chirp and dog bark in stellar detail!
An essential upgrade to the listening experience; improved sonic intensity
Roger Waters' take on America's entertainment-obsessed society
This audiophile favorite — and a brisk seller since its Analogue Productions 33 1/3 reissue in 2015 — is back with an upgrade. Now a 45 RPM 4LP 200-gram set, the remastered audio completed by longtime Roger Waters / Pink Floyd collaborator and co-producer James Guthrie is chillingly detailed — every cricket chirp and dog bark on this distinctive album has even more sonic intensity and dimension.
An unblinking look at an entertainment-obsessed society, Amused to Death addresses issues that have only grown in complexity and urgency over the past two decades. With Amused to Death, Roger Waters sounded the alarm about a society increasingly – and unthinkingly — in thrall to its television screens. Twenty-three years later, Amused to Death speaks to our present moment in ways that could scarcely have been anticipated two decades ago. In 2018, television is just one option in an endless array of distractions available to us anytime, anywhere, courtesy of our laptops, tablets and smartphones. With eyes glued to our screens, the dilemmas and injustices of the real world can easily recede from view.
The 2018 4LP 45 RPM 200-gram vinyl edition of Amused to Death features remastered audio completed by longtime Roger Waters / Pink Floyd collaborator and co-producer, James Guthrie, and has been pressed at Quality Record Pressings. The updated cover and gatefold art is by Sean Evans, the creative director of Waters' 2010-2013 "The Wall Live" tour and movie.