Have You Got It Yet? HYGIY? Syd Barrett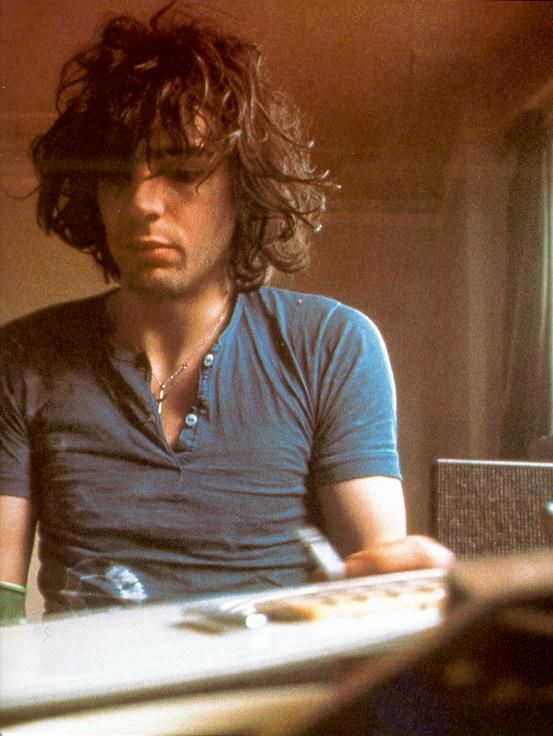 Syd Barrett, what an amazing mythological character! He has gained cult status across the seven seas and has made a large splash in the ocean of modern music! Have You Got It Yet? is a compilation of unreleased material that is now freely available for all fans of Syd Barrett – across 19 CDs!
The HYGIY? project was started by Kiloh Smith at the Laughing Madcaps group. The Laughing Madcaps Syd Barrett Community is the premier and world's largest Syd Barrett fan organization. Their resources help you attain further knowledge and insight into the reclusive genius! They also have a trading group where people copy CDs for each other and discuss Syd and his work/life.
Obtain The Collection
You join the Laughing Madcaps Yahoo group and ask somebody to post you a copy of the CDs. You either send them twice as many CDs as is needed and money for postage and packaging (known as Blanks & Postage – B&P) or you trade some RoIO/bootlegs that you own already.
So join the Laughing Madcaps Yahoo Group and take it from there.
Artwork Download HYGIY?
Click links below to download artwork. Best right-click and select "save target as…".
Track Listing
Disc 1
1) Lucy Leave, 10/65, acetate
2) King Bee, 10/65, acetate
3) Interstellar Overdrive, 10/31/66, demo
4) Mike Leonard interview w/Floyd beneath, 12/17/67
5) Interstellar Overdrive, (Love In London Soundtrack), edit/mix used in film, 1/12/67
6) Nick's Boogie (Love In London Soundtrack), 1/12/67, stereo enhanced
7) Interstellar Overdrive, (Love In London Soundtrack), LP edit, 1/12/67
8) Matilda Mother, Live at UFO, 1/20/67, TV w/voiceover
9) Interstellar Overdrive, Live at UFO, TV (McCartney interview afterward)
10) Let's Roll Another One, 1/22/67, rehearsal
11) Instrumental, 1/22/67, rehearsal
12) Arnold Layne, 1/28/67, acetate
13) Candy And A Currant Bun, 1/28/67, acetate
14) Interstellar Overdrive, 2/27/67, French "Arnold Layne" EP mix
15) Row R Toc H and commentary, 5/14/67, BBC TV
16) Astronomy Domine, 5/14/67, BBC TV
17) See Emily Play, 5/23/67, stereo enhanced
Disc 2
1) Arnold Layne, 2/27/67?, stereo enhanced
2) Candy And A Currant Bun, 2/27/67?, stereo enhanced
3) Remember A Day, 5/9/67, mono
4) See Emily Play, 5/21/67, acetate, alt. ending
5) Flaming, 6/29/67, mono single mix
6) Instrumental (aka Beechwoods), 9/4/67?
7) Set The Controls… concl. 8/7/67 (Syd's part)
8) Scream Thy Last Scream, 8/7/67, Peter Jenner 1974 mix
9) Scream coda ("Dark Side Of The Moo" boot, dubious authenticity)
10) Vegetable Man, 10/67, Peter Jenner 1974 mix
11) Flaming, 9/25/67 BBC
12) Scarecrow, 9/25/67 BBC
13) The Gnome, 9/25/67 BBC
14) Matilda Mother, 9/25/67 BBC
15) Reaction In G, 9/25/67 BBC
16) Set The Controls, 9/25/67 BBC
17) Jugband Blues, 10/24/67, mono
18) Scream Thy Last Scream, 8/7/67, Malcolm Jones 1987 mix
19) Vegetable Man, 10/67, Malcolm Jones 1987 mix
20) Apples And Oranges, 11/15/67, stereo, "Masters of Rock" LP
21) Paint Box, 11/12/67, stereo
22) Vegetable Man, 12/20/67, BBC (80s rebroadcast, proc. from 1st gen)
23) Pow R Toc H, 12/20/67, BBC (80s rebroadcast, proc. from 1st gen)
24) Scream Thy Last Scream, 12/20/67, BBC (80s rebroadcast, proc. from 1st gen)
25) Jugband Blues, 12/20/67, BBC (80s rebroadcast, proc. from 1st gen)
26) Julia Dream, 2/13/68, "Masters of Rock" LP mix (echoed vocals, louder backing track), stereo enhanced
27) It Would Be So Nice, 3/21/68 stereo enhanced
28) Julia Dream, 2/13/68, stereo
Disc 3
Star Club, Copenhagen, 9/13/67, clone of 1st gen audience tape
1) Reaction In G 06:19
2) Arnold Layne 03:15
3) One In A Million 06:03
4) Matilda Mother 06:03
5) Scream Thy Last Scream 05:21
6) Astronomy Domine 07:29
Hippy Happy Fair, Oude Ahoy, Rotterdam, 11/13/67, clone of 1st gen audience tape
7) Reaction In G 04:12
8) Pow R Toc H 11:37
9) Scream Thy Last Scream 04:44
10) Set The Controls 09:02
11) Interstellar Overdrive 14:21
Disc 4
1) In The Beechwoods backing track 1967 (1st gen from 3/69 Mason interview, digitally enhanced) 04:49
2) Vegetable Man 1967 mix (1st gen from 3/69 Mason interview, digitally enhanced) 02:35
3) Vegetable Man 1967 rehearsal (1st gen from 3/69 Mason interview, digitally enhanced) 02:47
4) Silas Lang backing track 5/6/68 02:52
5) Lanky, Part II (aka Rhamadan) 5/14/68 01:37
6) Golden Hair instrumental, 1988 Gareth Cousins mix 5/28/68 01:58
7) Swan Lee backing track, Malcolm Jones alt mix 6/8/68 00:56
8) Swan Lee backing track 6/20/68 02:44
9) Clowns and Jugglers take I, alt mix w/studio chat 7/20/68 02:46
10) Swan Lee fragment, with vocal 4/10/69 00:45
11) Opel studio chatter 4/11/69 00:27
12) Love You take II 4/11/69 01:21
13) Clowns and Jugglers take II, keyboard mix 5/3/69 01:35
14) Long Gone take II 7/26/69 01:50
15) Dark Globe choral version 7/27/69 Jenner 1974 echo mix 02:59
16) Dark Globe choral version 7/27/69 Jones 1987 clean mix 02:58
17) Maisie take I, false start 2/26/70 00:24
18) Maisie take II, alt mix, extra vocals 2/26/70 03:00
19) Rats take I, false start w/studio chatter 6/5/70 01:08
20) Wined and Dined takes I & II edit w/studio chatter 6/5/70 01:40
21) Terrapin (Olympia, London, processed from 1st gen) 6/6/70 04:09
22) Gigolo Aunt (Olympia, London, processed from 1st gen) 6/6/70 05:19
23) Effervescing Elephant (Olympia, London, processed from 1st gen) 6/6/70 01:17
24) Octopus (Olympia, London, processed from 1st gen) 6/6/70 05:13
25) Baby Lemonade (BBC) 2/16/71 02:15
26) Dominoes (BBC) 2/16/71 02:51
27) Love Song (BBC) 2/16/71 01:29
28) "Boogie" 8/13/74 01:32
29) If You Go, Don't Be Slow 8/13/74 02:34
30) "Ballad incomplete" 8/13/74 00:24
31) fragment 8/13/74 00:05
32) "Slow Boogie" 8/12/74 02:59
33) John Lee Hooker 8/12/74 03:53
34) "Fast Boogie" 8/12/74 01:21
35) "Boogie #2 (More Echo)" from Darryl Read EP 8/13/74 00:20
36) Was That OK? 8/74 00:04
Disc 5
"Sound Opinions," WXRT-FM, Chicago
January 3, 2001 Length: 78:52 (condensed from a 2-hour program)
Radio show / discussion devoted to Syd Barrett: A retrospective of his career, tracing his influence on Pink Floyd through all eras of the band's history. To our knowledge, the first-ever radio program — on commercial American airwaves, anyway — devoted solely to Syd (and Pink Floyd in relation to Syd).
Hosted by Jim DeRogatis (author of "Kaleidoscope Eyes," the definitive history of psychedelic rock from 1960s through 1990s, and "Let It Blurt," pioneering biography of Lester Bangs), and Greg Kot. Includes previously-unheard interviews with Gilmour and Mason.
Disc 6
1) Pink Floyd interview w/Interstellar Overdrive (CBC) 1/67 10:35
2) Barrett/Waters interviewed by Hans Keller (BBC-TV) 5/14/67 03:42
3) Syd, unknown studio chatter 1969 00:06
4) Waters interview, Stockholm (Tonarkvall P3) 9/10/67 02:56
5) John Peel, Waters, Jenner interviews (1970s FM) 04:02
6) Jenner interview, one channel of Piper underneath (1970s FM) 06:08
7) Jenner, Mason, Gilmour interviews (1970s FM) 06:29
8) Pink Floyd interview Blackpool, UK 03/21/69 04:58
9) Pink Floyd interview NYC 09/28/70 05:57
10) Waters interviews Roger The Hat (for "Dark Side" background voices)1972 07:36
11) Paul Breen interview (BBC) 10/27/88 05:18
12) Octopus rough mix (Malcolm Jones fragment) 6/13/69 00:25
13) ytpmE sescapS (hidden msg on "The Wall") 1979 00:20
14) eltiT oN (excerpt) 9/4/67 01:16
15) eeL nawS (excerpt) 6/8/68 00:31
16) seonimoD (solo as Syd played it) 7/14/70 03:35
17) sampling loop #1 ("One In A Million") 00:06
18) sampling loop #2 ("Pow R Toc H") 00:36
19) sampling loop #3 ("King Bee") 00:04
20) Scream Thy Last Scream excerpt (chipmunk voices at 16rpm) 01:21
21) My Little Red Book (Love, 1966) the riff that inspired Int Overdrive 00:15
22) Steptoe & Son theme (edit – another Interstellar influence) 01:09
23) In the Beechwoods (raw unprocessed) 04:49
24) Vegetable Man 1967 mix (raw unprocessed) 02:57
25) Vegetable Man 1967 rehearsal (raw, unprocessed) 03:26
Disc 7
1) Nick Mason interview (1995) for the book, "Kaleidoscope Eyes" 47:51
2) David Gilmour interview (1991) promoting the "Shine On" box set 27:32
3) Nick Mason interview (1986) excerpt 01:31
Disk 8 – "Esoterica"
length — 79:24
01 Corporal Clegg (Belgian vid mix, 31Jan68) 2:53
02 Paintbox (Belgian vid mix) 3:29
03 Set the Controls (Belgian vid mix) 4:53
04 It Would Be So Nice (promo single edit, 21Mar68) 3:15
05 Julia Dream (echo mix, 13Feb68) 2:32
06 Let There Be More Light (promo single edit, mono) 3:01
07 Remember A Day (promo single edit, mono) 2:42
08 Vegetable Man (mono mix, 11Oct67?) 2:32
09 It Would Be So Nice (stereo enhanced) 3:41
10 Relics LP, radio ad #1 1:03
11 Relics LP, radio ad #2 1:03
12 No Man's Land (spoken, semi-audible) 17Apr69 1:06
13 Octopus (Malcom Jones fragment, 13Jun69) 0:25
14 Octopus (Left channel mix, unplugged version) 3:45
15 Love You (Right channel mix, with synth) 2:28
16 Rats (Right channel mix, more guitar) 2:57
17 Gigolo Aunt (Left channel mix, more guitar) 5:47
18 Wined And Dined (Left channel mix, unplugged) 2:59
19 Wolfpack (Right channel mix, more guitar) 3:45
20 Let's Split (edit, minus the "mistakes", 14Jul70) 1:37
21 soesimoD (the solo as Syd played it, 14Jul70) 3:35
22 eltiT oN (04Sep67) 1:17
23 eeL nawS (Malcolm Jones fragment, 08Jun68) 0:32
24 secapS ytpmE (The Wall secret message, 1979) 0:21
25 My Little Red Book riff (Love, 1966 — inspired IO) 0:15
26 Steptoe & Son/Old Ned (TV theme, also inspired IO) 2:29
27 Interstellar Overdrive ("Love In London" edit/mix, 12Jan67) 9:43
28 Scream Thy Last @ 16rpm (chipmunks become Syd) 1:21
29 AMMusic – Later During A Flaming Riviera Sunset (edit, AMM Jun66) 3:56
Disk 9 — "Distorted View"
01 Astronomy Domine 4:12
02 Lucifer Sam 3:07
03 Matilda Mother 3:08
04 Flaming 2:46
05 Pow R Toc H 4:26
06 Take Up Thy Stethoscope and Walk 3:07
07 Interstellar Overdrive 9:42
08 The Gnome 2:13
09 Chapter 24 3:42
10 Scarecrow 2:11
11 Bike 3:22
12 Scream Thy Last Scream (1974 mix) 4:41
13 Vegetable Man (1974 mix) 2:31
14 Paint Box 3:29
15 No Title (04Sept67) 1:36
16 Apples and Oranges 3:06
17 Remember A Day 4:33
18 Set The Controls 5:28
19 Corporal Clegg 4:13
20 Scarecrow (Left channel, not OOPS) 2:08
21 Astronomy Domine (Left channel, not OOPS) 4:05
Syd / Pink Floyd OOPS (Out Of Phase Stereo) Mixes- These are fan-created remixes. These are NOT session outtakes. OOPS is a process by which a home user can remix a stereo track, thus revealing musical details that were less evident in the commercial mix. Depending on how the original track was put together, the differences may be subtle or dramatic, varying from song to song and in different parts of the song.
To better understand the OOPS effect, go here:
http://www.beatletracks.com/btoops.html
and then here:
http://www.beatletracks.com/btoops2.html
This CD consists of nearly every available stereo Pink Floyd track Syd is either on or ever been rumored to be on. We left off "See Saw" and "Jugband Blues" because they wouldn't hold up to repeated listening. ("Jugband" whispers for most of the track, except for some of the Salvation Army band when the volume spikes. "See Saw" fades in and out with vocal and mellotron.)
length — 77:48
Disk 10 — "OOPS I Did It Again."
01 Late Night, take 2 (slide guitar) 3:14
02 Swan Lee (backing track) 2:44
03 Golden Hair, take 5 2:18
04 Clowns And Jugglers 3:28
05 No Good Trying 3:26
06 Love You 2:30
07 No Man's Land 3:03
08 Dark Globe (choral version) 2:58
09 Here I Go 3:12
10 Octopus 3:48
11 Golden Hair 2:00
12 Late Night 3:11
13 Swan Lee 3:14
14 Rats (Left Channel, not OOPS) 2:57
15 Gigolo Aunt, take 9 3:48
16 Baby Lemonade 4:12
17 Dominoes 4:10
18 It Is Obvious 3:00
19 Rats 3:02
20 Maisie, alt mix 3:00
21 Gigolo Aunt 5:48
22 Wind And Dined 2:59
23 Wolfpack 3:41
24 Effervescing Elephant 1:55
25 Golden Hair (instrumental) 1:56
This is the best of the Barrett solo material, as rendered into out-of-phase More tracks could be included, but the OOPS process didn't yield a particularly interesting mix, and considerations of space won out.
It goes without saying that acoustic songs could not be used. With nothing to work with beyond a guitar and a vocal, OOPS is beside the point. By necessity, this disc features Syd with a band, or at least some overdubs.
(CDs 9-10 feature a few single-channel mixes left over from CD8, noted as such. These are not OOPS mixes, but feature one channel of the original panned to stereo. A few of these tracks are good enough to stand alone as such, and so we present them this way.)
Every OOPS and mono track in HYGIY 8-10 has been rendered as a dual-signal expansion: one channel is a mirror image of the other. For the listener, this means a richer soundfield and a more natural ambience than could be expected from pure mono, yet without any obvious attempt at a stereo result from a mono source.
length — 79:36
Disk 11 – Photo CDRom
This is a CDRom that you can browse from home on your PC as if yuou were on the internet but dont need to be connected to the net! It features many galleries of Syd Barrett photos for your enjoyment.
Disk 12 – Omnibus – Crazy Diamond – VCD
This VCD tells the story of early Pink Floyd and Syd Barrett. Well worth having in your collection.
Disk 13 – VH1 – Crazy Diamond – VCD
This VCD is similar to the one above but there is extra footage like the American Bandstand performance as well as additional editing of the programme. Well worth having the two of them.
Disk 14 – Pink Floyd – The Story (1994) – VCD
This disk tells the story of Pink Floyd… but isn't that obvious?!?!?!
Disc 15 – Let's Try It Another Way
01 Astronomy DomineJohn McKeag
02 Arnold LayneMark Zampino
03 Effervescing ElephantSwedish Whistler
04 Candy & a Currant BunFull Dimensional
05 Interstellar Vegetable ManDinar Bandosu
06 Mathilda MotherTony Favazza
07 FlamingKeith Jordan
08 RatsJohn Cavanagh
09 Baby LemonadePitt Reeves
10 Wined and DinedVertigo Poets
11 Dark GlobeCartensis
12 One In A MillionTony Fitzgerald
13 Gigola Aunt (Live)La Marque Jaune
14 Golden HairJeremy Winkie
15 Long GoneThe Cosmic Cult of Damien Youth
16 No Man's LandST37
17 Word SongVortis
18 Long Dark ScarecrowRectoplasm
19 OpelLuciano Chessa
20 TerrapinAlan Bishop
Disc 16 – VCD
101 Syd's First Trip 1966 11:02
102 San Francisco movie featuring unique 10/66 Interstellar Overdrive soundtrack 15:53
103 Scene Special – It's So Far Out It's Straight Down with unique early version of Matilda Mother soundtrack & 1/27/67 Interstellar Overdrive from UFO) 29:41
104 History of Rock excerpts – merged US and BBC versions 4:10
105 Peter Whitehead Interview 3:49
106 Mike Leonard – 3/21/68 Pathe newsreel 2:42
107 Scarecrow outtakes (silent) 3:24
Disc 17 – VCD
201 Interstellar Overdrive & Nick's Boogie from Tonight Lets All Make Love In London Laserdisc 29:49
202 Arnold Lane promo 2:49
203 Look of the Week 9:42
204 Scarecrow promo 2:09
205 Apples and Oranges with brief interview – American Bandstand 3:24
206 Tomorrow's World (excerpt) from 12/67 1:52
207 Jugband Blues promo 3:09
208 Christmas On Earth Continued 12/22/67 from Joe Cocker promo film (silent) 0:36
209 Syd Barrett – Lost in the Woods – 1969 home video 1:32
210 Shine On excerpt – Dave & Rick talk about Syd 1:07
211 Syd Barrett – Day So Dark So Warm – stalker video 12:48
Disc 18 – MP3 CDRom
HYGIY 18 contents:
001 360s – Long Gone
002 Acid Casualties – Point Me At The Sky
003 Architectural Metaphor – Echoes
004 Area Code – Astronomy Domine (4/20 1981 McVan's, Buffalo NY)
005 At The Drive-in – Take Up Thy Stethoscope And Walk
006 Awaken – Left Alone (Ballad Of Syd Barrett)
007 Kevin Ayers – Oh! Wot A Dream
008 David Bowie – See Emily Play (1973)
009 Chandeen – Apples and Oranges
010 Changelings – See Emily Play
011 Cleaners From Venus – Song For Syd Barrett (1984)
012 Damned – Arnold Layne
013 Doglegs & Feet – Effervescing Elephant
014 Eden – Jugband Blues
015 Electric Hellfire Club – Lucifer Sam
016 Elevator Through – No Good Trying
017 Marianne Faithfull – Incarceration of a Flower Child (1968 Waters song
about Syd)
018 Faraday Cage – Set The Controls/Storm
019 Matthew Fischer – Octopus
020 Flaming Lips – Lucifer Sam (London 22Jan03)
021 John Frusciante – Jugband Blues (live Paradiso)
022 Ron Geesin – To Roger Waters Wherever You Are
023 Grapes Of Wrath – See Emily Play
024 Half Japanese – Candy and a Currant Bun
025 The Iditarod + Drekka, Ring & Peter Scion – Julia Dream
026 In the Woods – If it's in You
027 LaMarque Jaune – Lucifer Sam
028 Jeff the Hobo – Feel
029 Jesus and Mary Chain – Vegetable Man
030 Lightning Seeds – Lucifer Sam
031 Livid – Love Song
032 Los Planetas – Baby Lemonade
033 Lost & Profound – Dark Globe
034 Love & Rockets – Lucifer Sam
035 Mandra Gora Lightshow Society – Point Me At the Sky
036 Marc & the Mambas – Terrapin
037 Mike McInnis – Effervescing Elephant
038 Melting Euphoria – Point Me At The Sky
039 Melvins – Interstellar Overdrive
040 Minimal Compact – Late Night
041 Moonboy – Matilda Mother
042 Neil the Hippie – The Gnome
043 Okey-Pokey Band – See Emily Play (1st Syd cover version, 1967)
044 Pearl Jam – Interstellar Overdrive
045 Peter Principle – No Man's Land
046 Placebo – Dark Globe
047 Primal Scream – Vanishing Point – Burning Wheel
048 Quasimojo – Late Night
049 Replicants – No Good Trying
050 Ritalin – Scarecrow
051 Shockabilly – Lucifer Sam (1984)
052 Skullflower – Golden Hair
053 Slowdive – Golden Hair
054 Smashing Pumpkins – Terrapin
055 Smell of Incense – (Smell Of) Interstellar Overdrive
056 Soundgarden – Dark Globe
057 Sprout & The Orange – Set The Controls
058 St.Hubbins – 9 Miles High – Light Globe (Syd tribute)
059 Tangerine Dream – Monolight, concl – live Spr77 (Celestial Voices)
060 This Mortal Coil – Late Night
061 Three To One – See Emily Play
062 Wellwater Conspiracy – Lucy Leave
063 Widespread Panic – Astronomy Domine Jam (incomplete)
064 Wondermints – Arnold Layne
065 Worms – A Tribute to Syd
CAMPER VAN BEETHOVEN:
066 Interstellar Overdrive (1986)
067 Interstellar Overdrive (1986 outtake)
068 Interstellar Overdrive–> Porpoise Mouth (Davis, CA 10Jun87)
DAVID GILMOUR:
069 Dominoes – 18Jan02
070 Terrapin – 22Jun01
MONKS OF DOOM:
071 Let's Split
072 Let's Split (live Austin 1992)
PHISH:
073 Love You (unknown show)
074 Love You (10May91 3rd gen sbrd)
PSYCHIC TV:
075 A Star Too Far (A Lullaby for Syd Barrett)
076 A Star Too Far (1994, Space Daze compilation)
077 Set the Controls for the Heart of the Sun
R.E.M.:
078 Dark Globe
079 Dark Globe (live in Italy)
RED TEMPLE SPIRITS:
080 Nile Song
081 Set the Controls for the Heart of the Sun
SOFT BOYS/ROBYN HITCHCOCK:
082 Astronomy Domine (Mar80 London "Two Halves")
083 Vegetable Man (Maxwell's, Hoboken NJ, 06Sep80)
084 Astronomy Domine (Maxwell's, Hoboken NJ, 06Sep80)
085 Gigolo Aunt (live 1980)
086 Vegetable Man (studio)
ROBYN HITCHCOCK:
087 1974
088 Arnold Layne
089 Chapter 24 (live)
090 Dark Globe (live)
091 Dominoes 1
092 Dominoes 2
093 Long Gone
094 Surgery
095 The Man Who Invented Himself (1981 mix with horns)
096 Wolfpack
SPIRAL REALMS:
097 Interstellar Overdrive
098 Interstellar Overdrive (Boulder, CO 30Jul95)
TELEVISION PERSONALITIES:
099 Bike (live)
100 I Know Where Syd Barrett Lives (live)
101 I Know Where Syd Barrett Lives (original)
102 I Know Where Syd Barrett Lives
103 Matilda Mother (live)
104 Set the Controls for the Heart of the Sun
THE THREE O'CLOCK:
105 Lucifer Sam
106 Afterinbetweentime (fanclub flexidisc, first release as 3 O'Clock)
TRUE WEST:
107 Lucifer Sam
108 maS reficuL (rare 1983 single, 500 made)
TWINK:
109 Psychedelic Punkaroo
110 Psychedelic Punkaroo (live w/Plasticland, 22Oct88 Chicago)
111 You Reached For The Stars
VOIVOD:
112 Astronomy Domine
113 Astronomy Domine (Stockholm 14Oct99)
114 The Nile Song
HYGIY #18
-random notes-
It's damn near impossible to assemble the definitive comp
of Syd covers, so we didn't try. What we have here is a
wide selection of faves and obscuros for every taste. We
have the Okey-Pokey Band (first Syd cover EVER) ripping
through "See Emily Play" and we have Three To One ripping
off the Okey-Pokey band years later. We have a half-
accidental live cover from Tangerine Dream. We have Area
Code emptying out a half-empty Buffalo dive with "Astronomy
Domine." There's a cover of "Echoes," included because…
well, they covered Echoes…! (There were two covers of
"Echoes" to choose from, in fact. Count your blessings.)
You'll appreciate some, you'll hate some, you'll ignore a
lot of them.
Fine. This is the do-it-yourself volume of HYGIY. Take
what you like, load it onto your MP3 player, burn your own
CD, whatever. Most songs are by Syd. Others are about him.
Others are early Floyd. We're not fussy; this is Casual Day.
Here are comments on a few of the songs, when we could think
of something to say. More notes can be found in individual
folders elsewhere on the disc. Enjoy.
ACID CASUALTIES:
This California band somehow considered Roger Waters to be
a kindred spirit; they opened their 1985 album "Panic
Station" with this excellent cover of "Point Me At The
Sky." Features Arthur Barrow (ex-Zappa) on keyboards.
No obvious Syd connection but a fine cover nonetheless.
AREA CODE:
An early-1980s "real music" band from Buffalo, NY, playing
"Astronomy Domine" at the now-defunct McVan's on 4/20/81.
McVan's had been the first rock club in the city, premiering
such diverse talents as Little Richard, Foreigner (as Black
Sheep), Hendrix (pre-Experience), Frank Sinatra, John Cale,
the B-52s. At this point it was a punk dive on the skids.
This is the last known instance of "Astronomy Domine" being
played there.
DAVID BOWIE:
This isn't quite on the level of Pat Boone covering Little
Richard, but only because Syd saw a lot of money from it,
enabling him to move to London's fabulous Chelsea Cloisters.
I'm glad this exists, and it's too historic to omit, but
the track hasn't aged very well. It appeared on "Pinups,"
Bowie's oldies-remake album of 1973.
MARIANNE FAITHFULL:
It turns out Marianne is old friends with Roger Waters of
all people. In 1999, she finally got around to asking if
he'd care to donate a song to her new album. He eventually
came up with "Incarceration Of A Flower Child," supposedly
written in 1968 and his first-ever song about Syd. Both
the music and the lyrics suggest he revised it afterward.
Rewriting songs about Syd is something of a hobby with him. ;)
FLAMING LIPS:
America's premier psychedelic band (on a major label anyway),
they've been playing the occasional Syd cover for years. The
earliest we're aware of is their rendition of "Opel" from 1994.
It had been intended for this collection, but they stretch out
the coda for eight minutes… that's great if you're already
a fan, but it wouldn't win them any new ones. Here they are
doing "Lucifer Sam." All well and good, but what you really
want is to run out and buy one of their albums. Any album from
1993 onward will do. Go ahead: buy a Flaming Lips album. All
things will be revealed unto you. We'll wait right here until
you get back.
RON GEESIN:
From the 1973 "As He Stands" album, this is another of those
no-Syd-but-oh-well. Geesin didn't rate Syd at all but he thought
highly of Waters, enough to record "To Roger Waters, Wherever
You Are." It was too much fun to leave out, so here 'tis.
LaMARQUE JAUNE:
I can't even remember where this came from. I believe somebody
emailed it to me, but it was some time ago. Another fine
version of "Lucifer Sam," more laid-back than many (semi-
acoustic), but retaining that "Secret Agent Man" feel. He
has a track on HYGIY15 as well.
MARC & THE MAMBAS
This is the singer from Soft Cell. His "Terrapin" imagines
it's Burt Bacharach on Mars. Surprisingly it works–for
maybe four minutes. This goes on for 4:18.
NEIL THE HIPPIE:
From "Neil's Heavy Concept Album," this version of "The Gnome"
is everything one could hope for after having read the liner
notes. (I could never get through them, but dig those horns!)
The OKEY-POKEY BAND & SINGERS:
Their "Flower Power" album was the sort of thing you'd see in
the bargain bin for $1.99 in the drugstore. A concept album:
anonymous session musicians recreate recent chart hits. The
liner notes go out of their way to reassure us there really
is a place for this sort of album. (Would YOU buy an album
whose liner notes are half-apologetic about its very
existence?) All kidding aside, it's reasonably well done.
This sort of LP would do quite well in countries like
Paraguay, where kids couldn't tell the difference. However,
this was aimed at the American market, which makes "Emily"
a curious selection. (Whoever compiled it may have been
connected with Tower Records on some level?)
It's notable for being THE very first known cover of a Syd or
Pink Floyd song. All the tunes on the LP charted in mid-1967,
so this would have been produced a month or two after that.
SHOCKABILLY
The problem with assembling a comp like this is that everybody
does "Lucifer Sam." Even so, nobody does it like Shockabilly.
Nobody ever will. Recorded in 1984, now it belongs to the ages.
TANGERINE DREAM:
"Monolight" (conclusion), from the LP "Encore." Live in
North America, March/April 1977.
The piece takes up an LP side, and this is the end–after
the usual festivites, a piano takes up the main four-chord
theme of "Celestial Voices." The band picks it up from
there, for a pleasant two or three minutes. They don't
get any further than those four chords, but we could count
it as a cover version nonetheless. Homage. The liner notes
to their first LP ("Electronic Meditation," 1969) mention
"Saucerful Of Secrets" as an influence.
THREE TO ONE
What's this??? We thought nobody else even knew about
the Okey-Pokey Band. We were wrong. Three To One not only
copped the same crappy album, they stole… errr, they
sampled? they appropriated the Okey-Pokey version of "See
Emily Play" and made it their own. (Just barely.)
Disc 19 – Apocrypha
length — 79:51
01 Twink – Enter The Diamonds 2:05
02 Pink Floyd – Astronomy Domine Demo 4:03
03 Sun Ra, Keith Moon & Syd – Stonehenge '69 Solstice Jam 4:42
04 The Beatles – The Candle Burns (Peace Of Mind) 3:13
05 Syd Barrett – Susan's Lungs 0:49
06 The Beatles – Pink Litmus Paper Shirt 0:39
07 Pink Floyd – Julia Dream Demo 3:04
08 Syd Barrett – Interstellar Overdrive Demo 6:24
09 Syd Barrett – Bob Dylan's Blues Demo 2:00
10 Syd w/The Beatles – What's The New Mary Jane 3:13
11 Syd Barrett – Milky Way (alternate mix) 3:04
12 Syd Barrett – Cinnamon Toast 3:41
13 Pink Floyd – See Emily Play (Top of the Pops 7/67) 2:45
14 Pink Floyd – Piggy Back Demo (edit) 2:38
15 Syd Barrett – Chooka Chooka Chug Chug 0:35
16 Syd w/Kevin Ayers – "Oh Is That…Is That Ummmm" 0:13
17 Syd w/Soft Machine – Esther's Nose Job edit (live 3Feb70) 5:35
18 Pink Floyd – Scream Thy Last Scream, mono mix 6:02
19 Pink Floyd – Vegetable Man, mono mix 2:36
20 Syd Barrett – Last Ever Recording Session 1975 1:10
21 Pink Floyd – Take Up Thy Stethoscope Demo 3:00
22 Pink Floyd – Stanley The Simpleton 1:12
23 Syd w/Steve Took – Molecular Lucky Charm (edit) 5:30
24 Syd w/Steve Took – Syd's Wine (edit) 4:30
25 Pink Floyd w/Hawkwind (BBC) – Heckty Skies (edit) 7:06
NB–Most of these are credited to Syd or Pink Floyd, although
if they were REALLY Syd or PF they wouldn't be here. Common
sense dictated it was easier to list them as you see them than
to put quotation marks around every other word. When in doubt,
consult the Liner Notes–SHN copies of this disc come with nine
pages of twisted tales, explanations and debunkings.
Then there is the "grey area" material. A few are legitimate
Syd/PF tracks that have been compromised in one way or another.
Also, the Took tracks — we have no way to know if Syd is on
those. We have no way to know he isn't either, so here they are.
Other Track Listings – VCDs
HYGIY? Video Disc 3
301 Astronomy Domine promo – Belgium TV 2/18-19/68 4:11
302 Scarecrow, Corporal Clegg, Paintbox, Set The Controls – Belgium TV 2/18-19/68 13:01
303 See Emily Play – Belgium TV 2/18-19/68 2:46
304 Astronomy Domine – Bouton Rouge, French TV 2/24/68 2:30
305 Flaming – Bouton Rouge, French TV 2/24/68 2:47
306 Set The Controls – Bouton Rouge, French TV 2/24/68 0:34
307 Apples & Oranges promo 2:58
308 It Would Be So Nice promo 1:03
309 Set The Controls from All My Loving movie 1968 3:25
310 Let There Be More Light & Flaming 11/26/68 ORTF French TV 7:07
311 Let There Be More Light promo 1:52
312 Point Me At the Sky promo 3:02
313 Set the Controls 1968 – Roger comments 0:34
314 Sysphus promo 1:02
315 Set the Controls & Saucerful of Secrets – Kralingen Pop Fest 6/28/70 10:19
316 Saucerful of Secrets – Le Ballet de Marseille – French TV 1971 1:20
317 Careful with that Axe Eugene & Saucerful of Secrets with Ballerinas – Soiree French TV broadcast 1/2/71 0:35
318 Careful With That Axe – Sydney TV 1971 2:15
319 Interview & Set the Controls promo – GTK ABC 8/15/71 6:06 320 One of these Days promo 5/4/73 3:30
HYGIY? Video Disc 4
401 Atom Heart Mother – early July? 1971 Japan 15:17
402 Careful with that Axe Eugene – Earl's Court 5/18/73 7:48
403 Breathe – Earl's Court 5/18/73 2:17
404 Set The Controls – Earl's Court 5/18/73 9:03
405 Roland Petit – Dans Pink Floyd Ballet – 1/13-14/73 38:10