Syd Barrett Movie in Cinemas from 15th May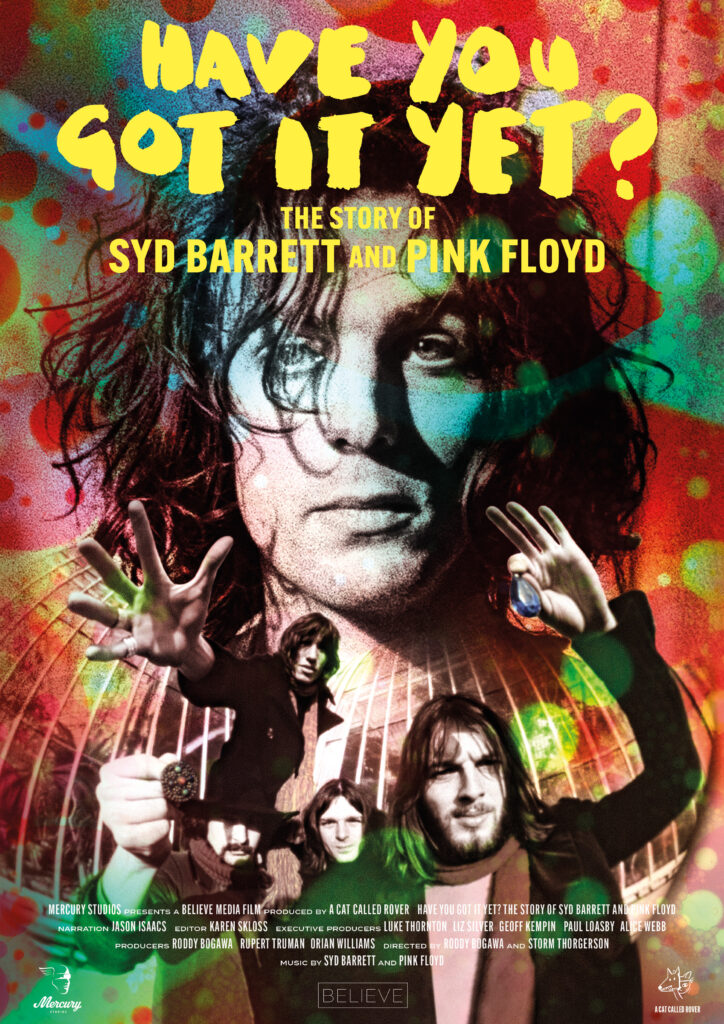 Following the Preview of Have You Got It Yet The Story of Syd Barrett & Pink Floyd in London (27th April 2023) we are please to announce that you will be able to watch the feature length documentary film in a selection of Everyman cinemas in the UK from 15th May 2023. It will be available in other regions too later in the year.
Unseen Footage
The official trailer of the 1h 34m feature length documentary film features previously unseen video of Syd Barrett including the reel below. Previously only photo stills had been available but now this video has been shared.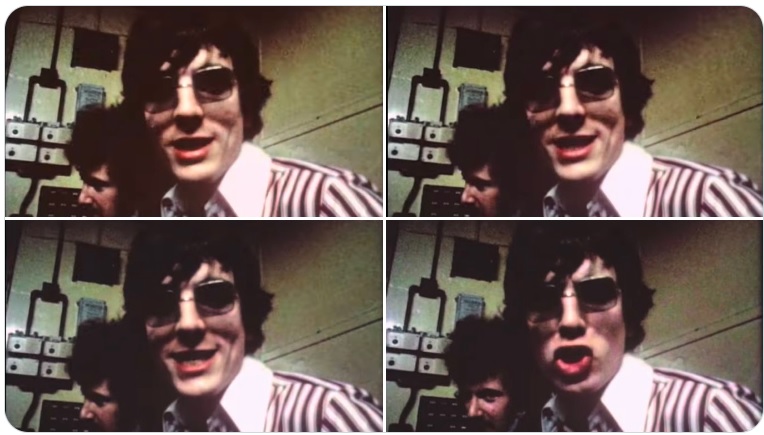 The documentary is the story of Syd Barrett and Pink Floyd, directed by award-winning filmmaker Roddy Bogawa and late renowned graphic designer Storm Thorgerson. The film explores Syd Barrett's life, a founding member of Pink Floyd, who was pushed out of the group due to an alleged LSD-induced breakdown and replaced by childhood friend David Gilmour. The documentary highlights Barrett's contributions to the band, his two solo LPs, and his return to painting in his last years.
Featuring intimate interviews with David Gilmour, Nick Mason, Roger Waters, and other notable figures, the film is narrated by actor Jason Isaacs and includes over fifty Pink Floyd and Syd Barrett music tracks. The film offers a glimpse into how Barrett's creative genius and experimentation influenced Pink Floyd and draws parallels with the tragic stories of Brian Wilson, Kurt Cobain, and other artists whose success put immense pressure on their fragile creative energy. Through the lens of bandmates, friends, and musicians, the documentary portrays the story of young friends growing up in the mid-sixties, driven by their idealism, ambitions, and dreams during a pivotal cultural moment.
Follow us on Twitter for news updates
The following cinemas, from the Everyman chain, will be showing the film.
Barnet
Birmingham
Bristol
Carfiff
Clitheroe
Chelmsford
Crystal Palace
Edinburgh
Esher
Glasgow
Harrogate
Islington
Leeds
Liverpool
Muswell Hill
Newcastle
Stratford upon Avon
York