The Development of Pink Floyd's Large Rock Sound Systems: Volume 3 Out Now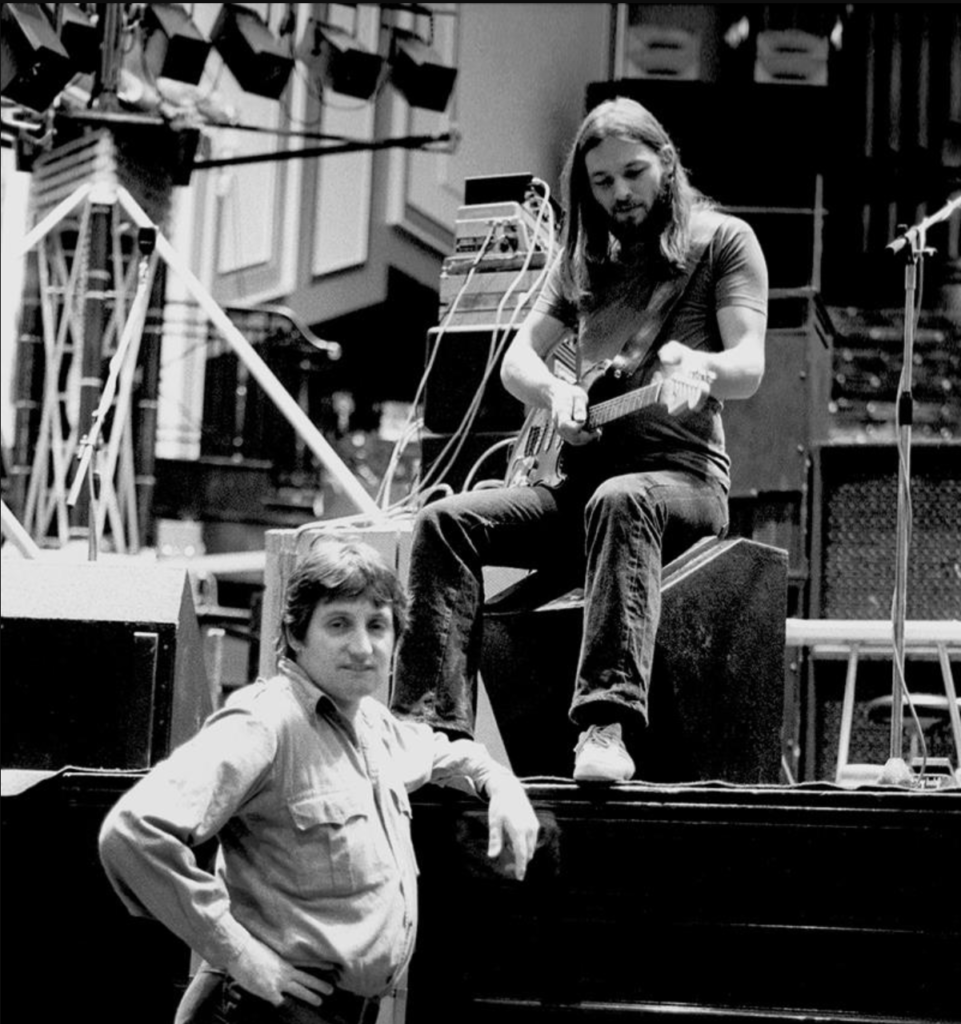 Chris Hewitt from Cheshire, England, has the UK's largest collection of Vintage audio equipment has has been documenting his experience with the development of large rock sound systems over the past few years in a 3 volume set of books.
This includes the various stages of development of Pink Floyd's sound systems. Pink Floyd set up their own sound hire company Britannia Row where you can rent professional equipment.
When he it not too busy running CH Vintage Audio, doing things like providing equipment to the Elton John Rocket man Movie for example, he is working on the 4th volume.
You can order the 3rd volume which is out now from here.
The Need for Loud!
In the olden days, there was no amplification as there was no electricity! But pretty soon, following the invention of the drum kit in the USA (side note: watch Stuart Copeland BBC documentary on Drums), and the increasing popularity of beat bands and rock n roll, the need for loud amplification grew and grew. Pub. Village hall. Theatre. Arena. Football stadia. Knebworth! Making that much sound available to huge numbers of people is an art as well as a science! The equipment and its operation could be considered another member of the band!
The books have a unique blend of industry grade technical information, behind the scenes photos of equipment development over the years, and some insight into the development of Pink Floyd's sound in particular. Lots of bands are covered in the 3 volumes of the books so far. The development of the company WEM is of particular importance as Pink Floyd used their equipment at Pompeii for example which was recreated in a field in Cheshire by Chris in 2021. Volume 3, which is out now in Feb 2023, covers Pink Floyd's sound system for the Dark Side of the Moon Tour 1973-1977. There is information, for example, on the Midas quadraphonic Floyd desk and 73 to 1977 system in the book.
Volume 1 – The book of WEM, The Isle of Wight 1970 and Pink Floyd Sound systems Volume 1 [2020]
It will sell out as it is only 500 limited edition run, 148 pages on silk art paper, just under 200 rare photos, many not seen before, many in colour, unseen photos of artists at The Isle of Wight 1970 including Hendrix, history of WEM PA systems and Starfinder guitar cabinets, WEM with Pink Floyd at Pompeii, the Floyd transition into Martin Audio and so much more.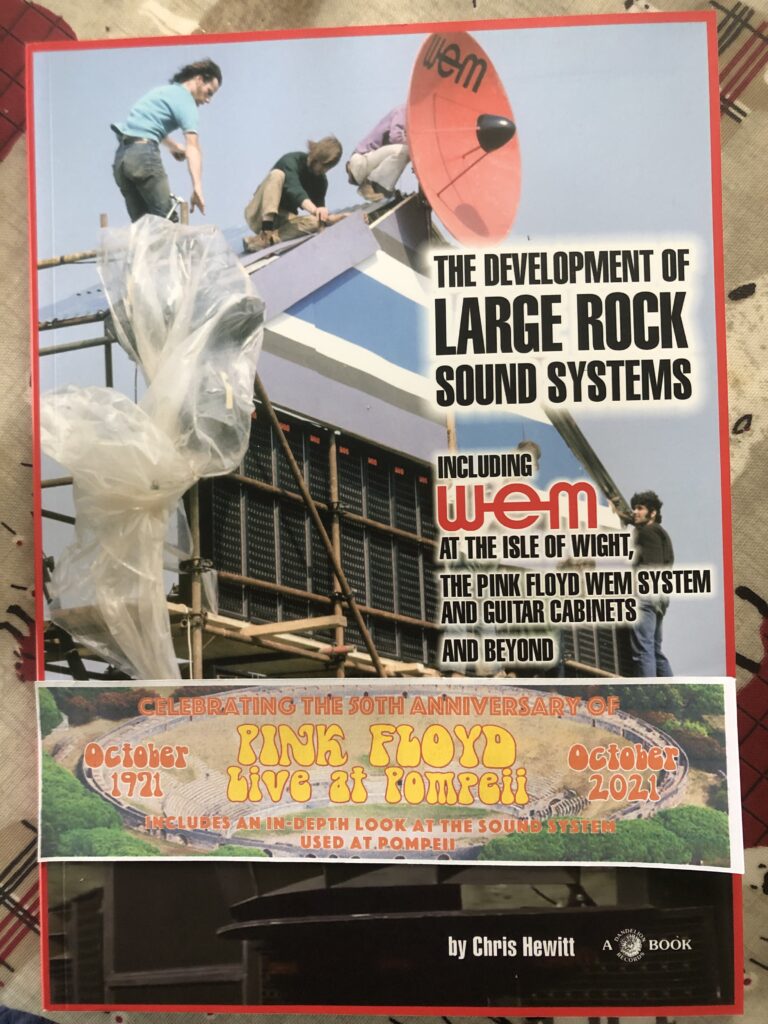 Volume 2 – The Development of Large Rock Sound Systems Volume 2 [2021]
Featuring the reconstruction of the complete sound system from Pompeii, Led Zeppelin's WEM system, and Pink Floyd's WEM system from Pompeii, chapters on the evolution of the band van, companies in the 70s that hired equipment and some of the biggest equipment manufacturers.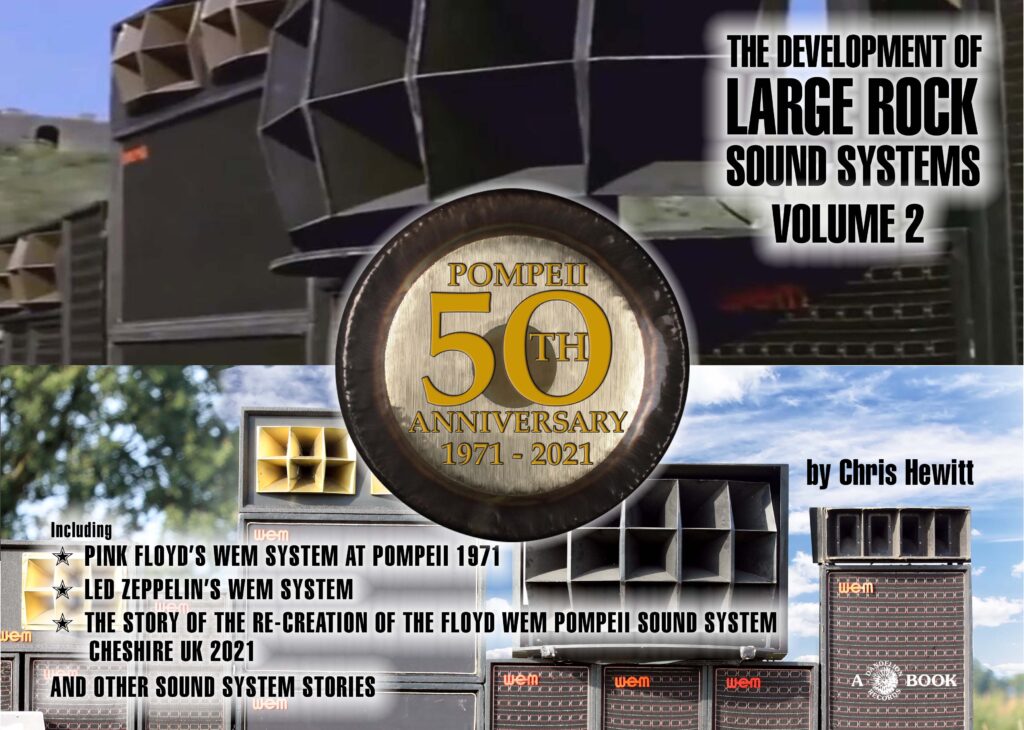 Volume 3 – Order your Volume 3 Now – Over 300 pages [2023]
Order Volume 3 of Large Rock Sound Systems, release date Feb 2023. Featuring: David Bowie and Ground Control, Pink Floyd Sound System 1974-77, Bardney Festival, Midas Mixers, Colac, Wigwam, MEH Tasco, and many more.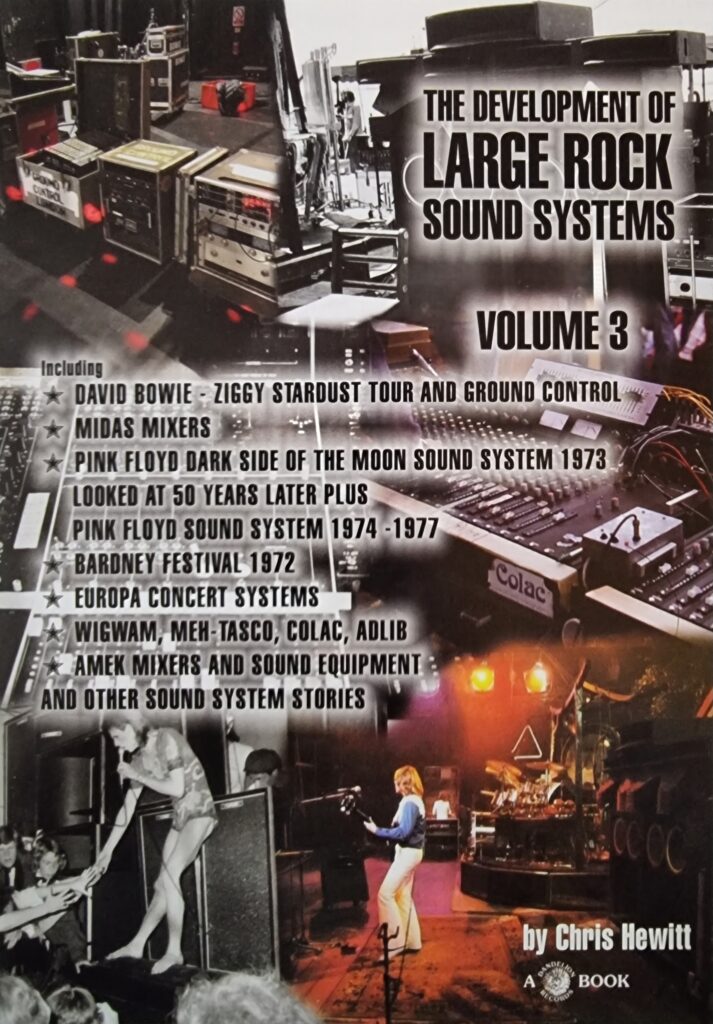 You can order the 3rd volume which is out now from here.
Dive Deeper
Take a look at our previous article from 2021 including videos where the Pompeii sound system was reproduced.